No, I've not gone mad, I promise. I just think it's time you started thinking about one of the most important days in the retail calendar. At the end of November, Black Friday will be upon us and you need to start planning NOW.
Black Friday 2016 saw a total spend on online retails stores hit £1.23bn. Yes, billion! That's a 12.2% increase from the previous year, which is huge. There was an estimated £6.45bn spent over the Black Friday period, which is the Monday prior to Black Friday, to the Friday itself. So how do you get a piece of this pie?
If Black Friday is something you're wanting to really go for this year, now is the perfect time to start preparing. It's not as simple as discounting a few of your products. To get the most out of Black Friday you need to get prepared and back this up with a strong marketing campaign.
Naturally, there are a hundred and one ways to really attack Black Friday, but let's start by focusing on getting your email campaigns ready.
So, let's get into it.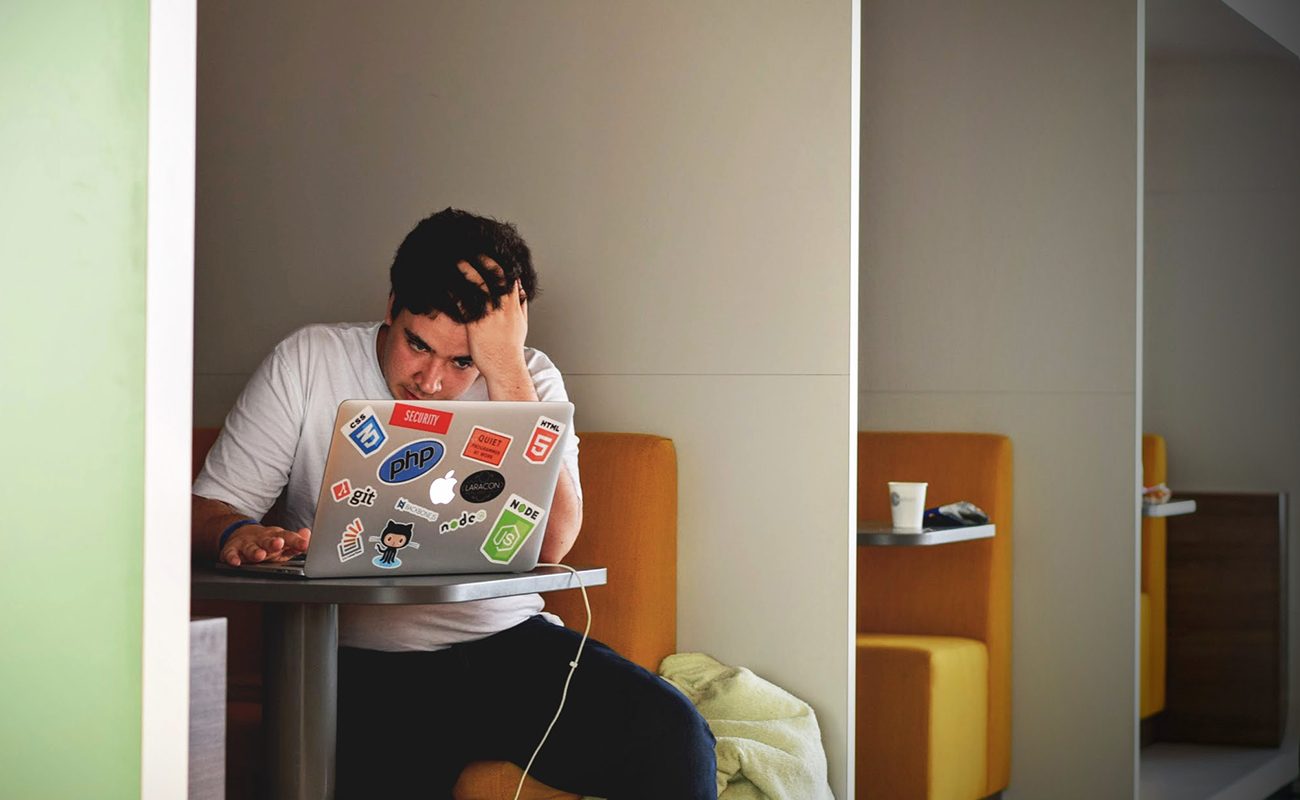 Sorting your lists…
If possible, you should be segmenting your email lists to reward your loyal customers. Maybe your VIPs get access to the deals slightly earlier than the others? Maybe they get a slightly higher discount rate or free delivery. Anything you can do to provide slightly more value to a specific group of customers will work wonders. Creating an 'air of exclusivity' has worked incredibly well for us in the past.
Don't be scared…
Don't be worried about potentially losing customers from unsubscribes due to your increased email volume during this campaign. You can always create a specific "Black Friday" list which customers can opt-in for. This way you'll be sending relevant and engaging emails to people who want to receive it. Sit back and watch your open rates and click-through rates go through the roof.
Have a plan…
Lastly, you simply need to have a plan. Sit down with your team and discuss when you're going to start advertising your deals. Get your emails written, designed and scheduled ready for the big day. Figure out when you're going to start the initial build-up emails and how often you're going to do them. Ideally, your lists need to be organised by the end of September, so already that's only a month away.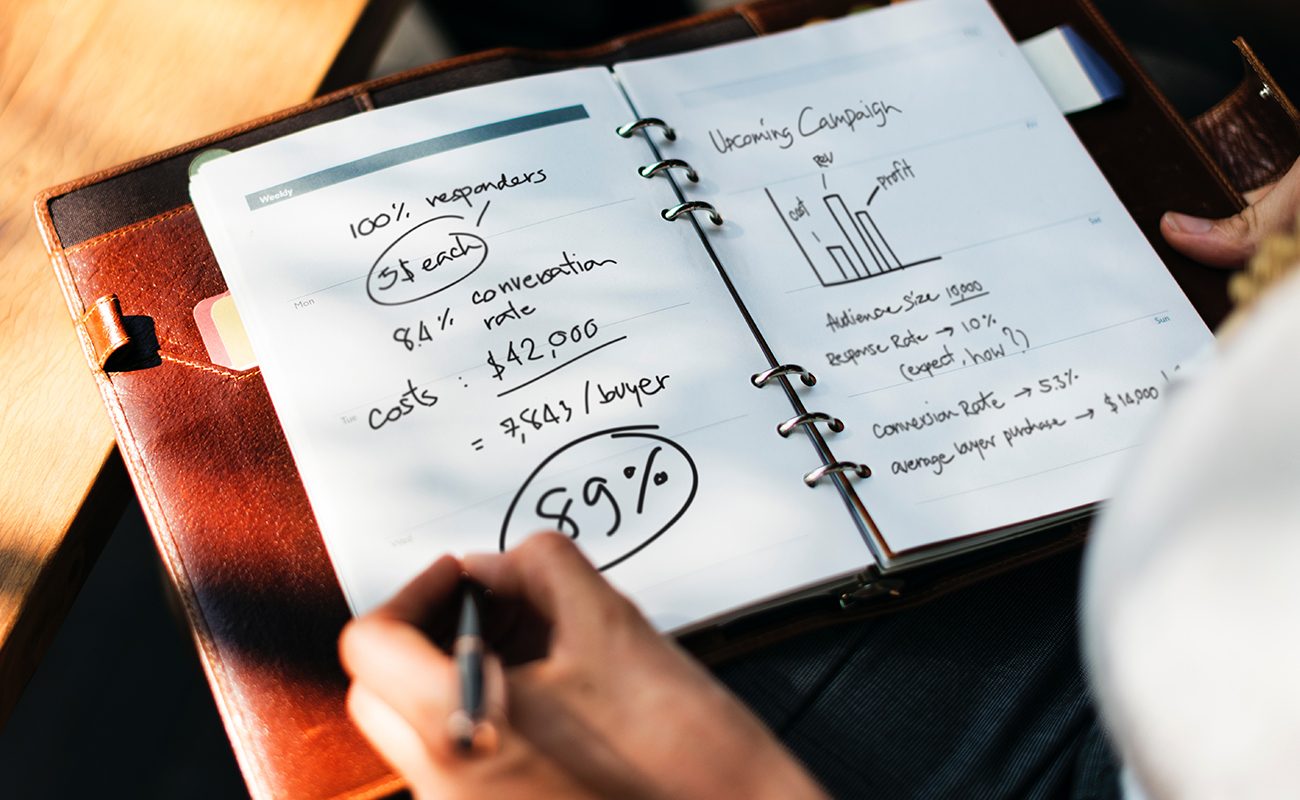 What about social media?
Gone are the days when retailers would keep their ads and sales under wraps until the big day. Now their doorbuster sales are screamed from the rooftops weeks in advance.
Over the past couple of years, there's been a huge shift in the way people are shopping. There's much less emphasis on turning up to a brick-and-mortar store. The focus now lies on clicks, shares and hashtags, and the buzz of the online world.
This is why social media is an absolute must if you want to get the most out of Black Friday. With the likes of Facebook, Twitter and Instagram, you now have an outlet to help drive sales, build brand awareness and engage with your customers.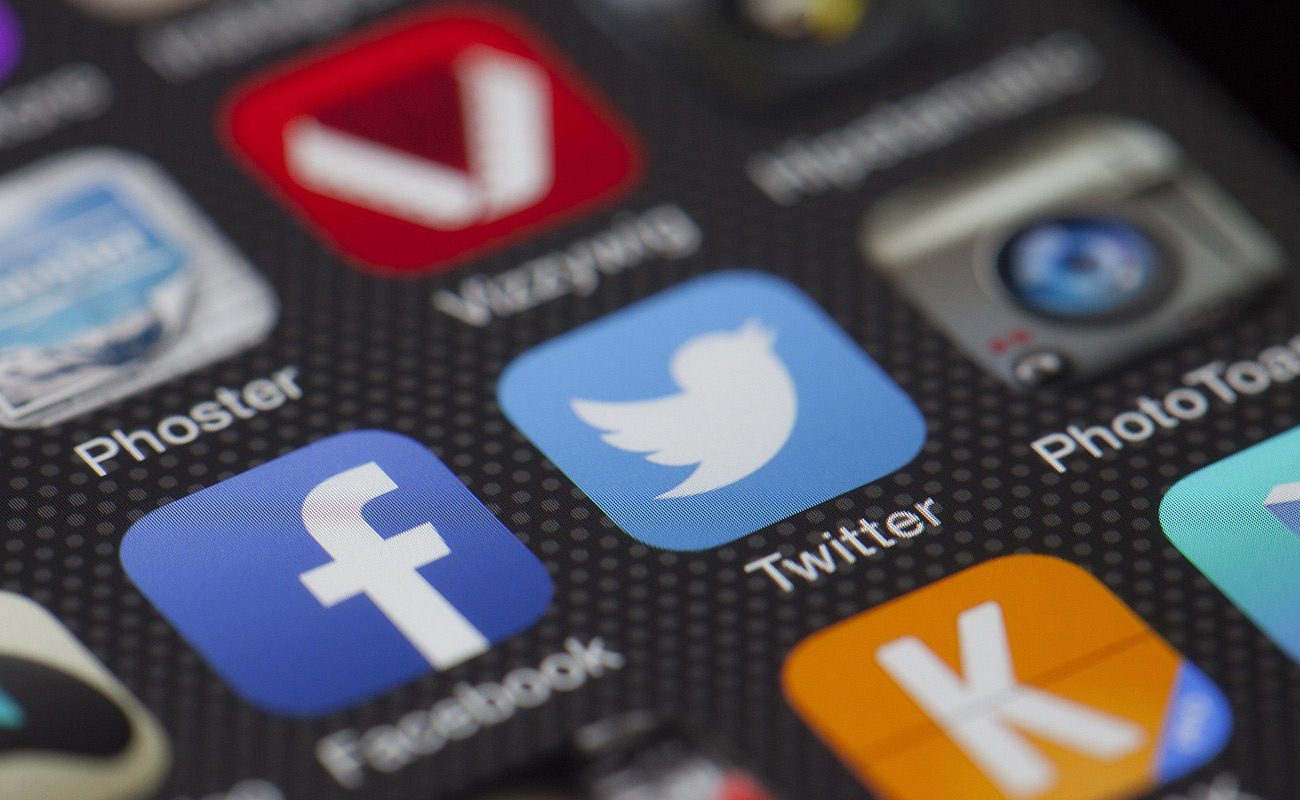 You should also be using your social media accounts to keep consumers updated with store opening hours.
During Black Friday we recommend you have a member of your team monitoring your social networks like a hawk. There's going to be a fair few customer enquiries, so the sooner they get responded too, the sooner they can get back to spending their money.
Reward your loyal social media customers with exclusive deals and discounts. Giving them a special deal will encourage them to share and shout about their bargain. This is a great way for you to connect with new potential customers and boost your brand awareness – turning them into brand advocates.
Remove the stress…
Better yet, why not let us plan your campaigns for you? We've had great success in the past with organising Black Friday campaigns for clients. We worked with Tilletts Clothing and achieved fantastic results during Black Friday 2016. Through a series of 14 scheduled emails, we helped generate a huge 138% increase in online revenue compared to their previous Black Friday.
The Tilletts campaigns included paid social media advertising, graphic designs, emails, offers, VIP lists, website visual updates, as well as in-store promotions. All of this took place over a 2 week period, leading up to and including Black Friday.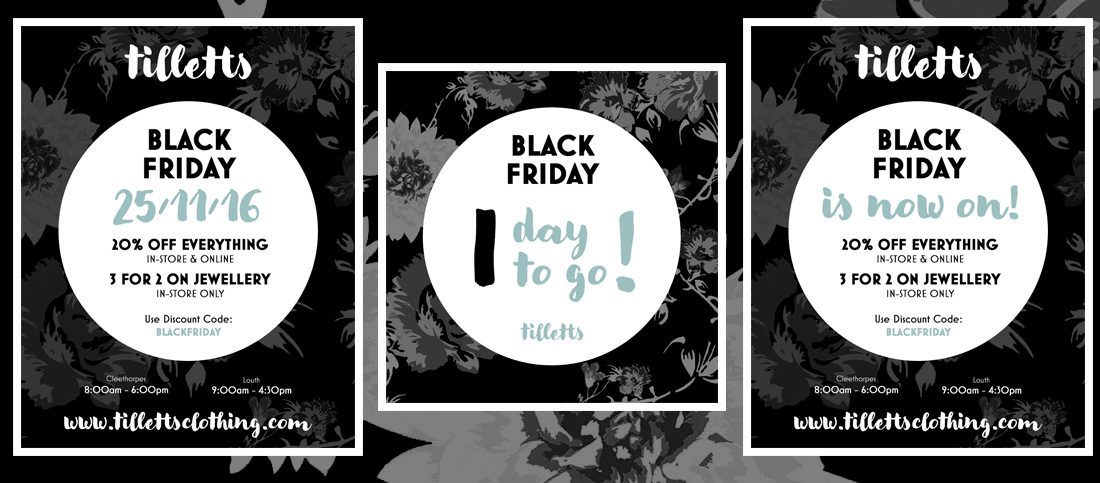 The VIP access for their loyal customers meant their most valued customers got first dibs on the fantastic sales. This was a huge success for them.
Tilletts even went on to win the ActionCOACH Business Excellence Award for their Black Friday campaigns.
Whatever you decide to do, make sure you're prepared and have a plan in place. Do not wait until the beginning of November to start your campaigns. It doesn't give your customers the opportunity to get excited about the offers you have coming up.
If you've got a marketing campaign you want to discuss with us, get in touch today. We get VERY busy towards to end of the year so we need to start planning your campaign ideas now. Give us a call on 01472 848 496 to start gathering some ideas, or alternatively, email [email]marketing@laser.red[/email]