Hello there! I'm Kara and I've been working as a Design Intern for Laser Red over the past 2 months whilst on my summer break from University.
As stated in my 'new intern' blog post, I'm currently studying a BA in Graphic Design at the University of Lincoln. From a young age, I was always super interested in design and all things visual. I'm extremely passionate about colour schemes, layout, and all things typographic.
After learning about the industry for so long, I knew the next logical step was to try to gain some industry experience; to help me decide if this was the career for me. I was immediately impressed with the quality of work being produced by Laser Red and felt it was the type of agency I'd like to see myself working when I graduate.
The first few weeks
When I first walked into the Laser Red office on the 5th of June, I'll admit, I was very nervous. However, the nerves soon disappeared once I was introduced to the whole team. They all made me feel very welcome, and wasted no time putting me to work!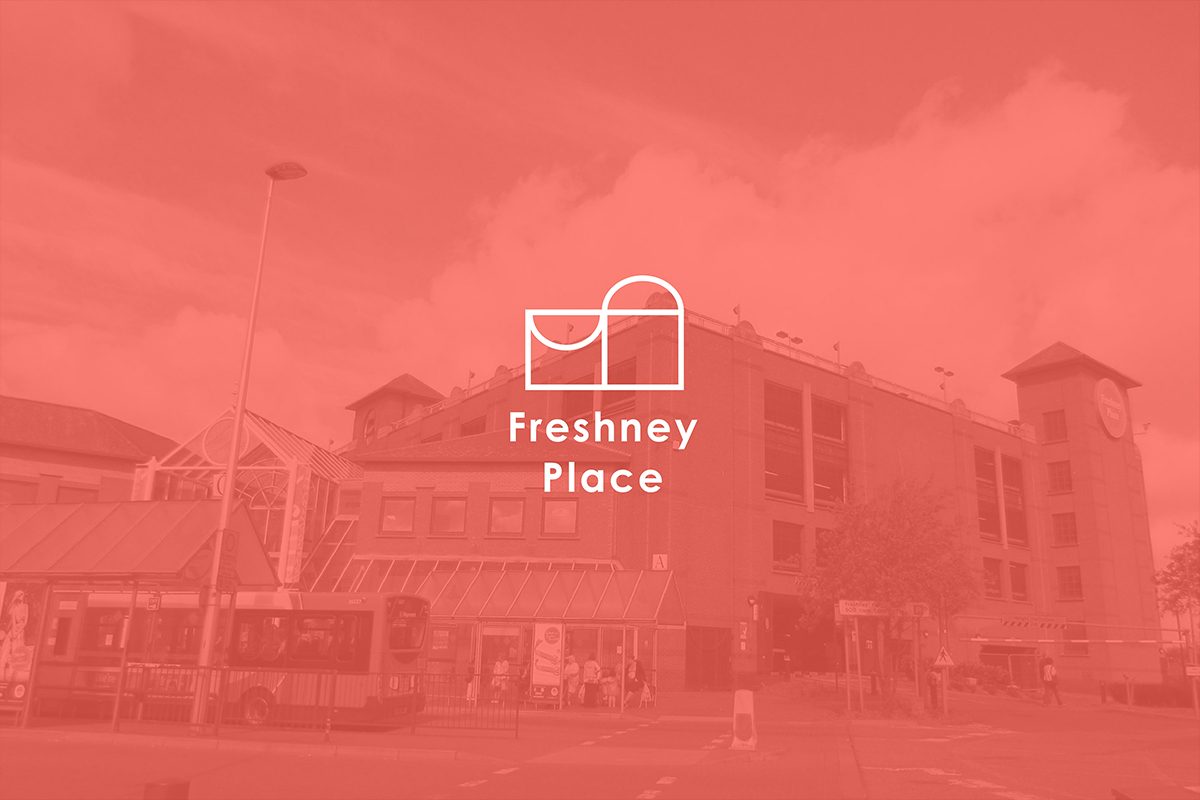 My first task was to create a complete rebrand for a local business of my choice. This involved creating a visual identity system and a website visual design. I decided upon Freshney Place, as it was a local business I was familiar with and felt could use a design overhaul.
Once the initial brand concept was created, it was time to crack onto the custom responsive web visual! I made sure to keep the website within the brand guidelines that I had created.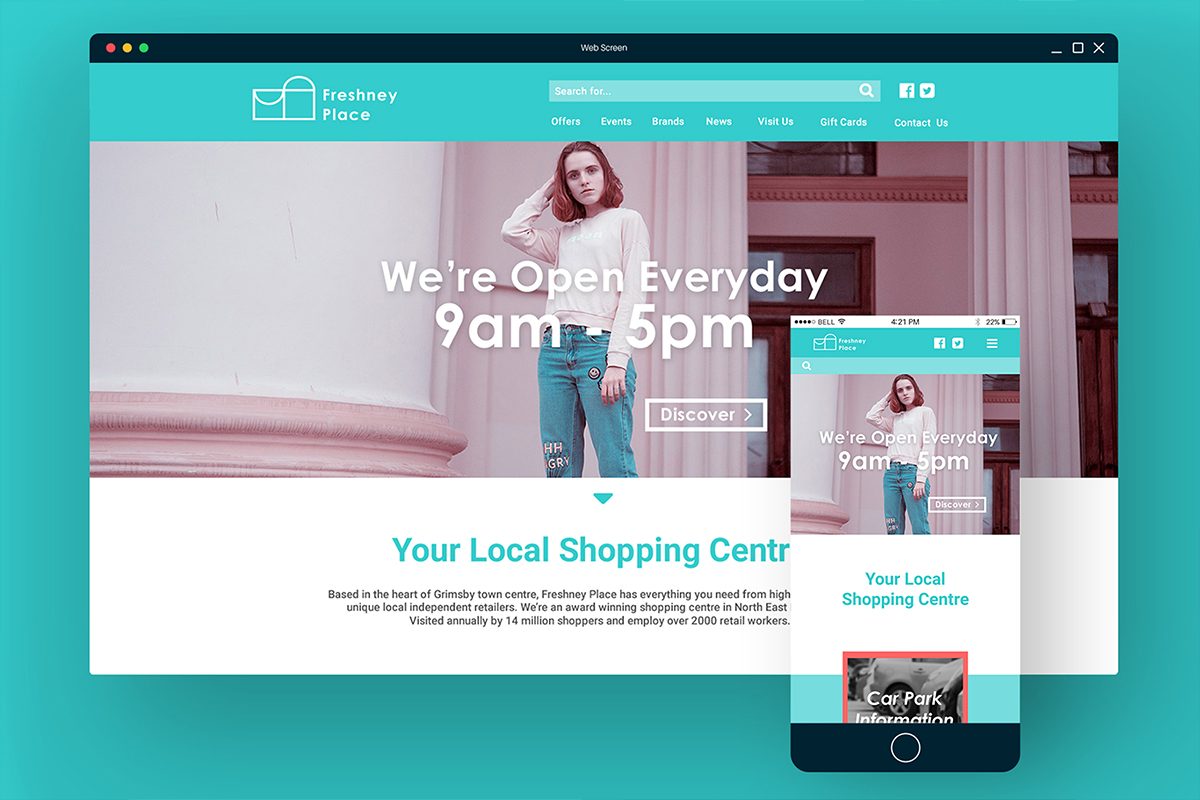 After I had completed the visuals, I was then asked to present my work to the entire team so they could see what I've been up to for the first couple of weeks. Overall the outcome was very positive and thanks to this, I was then able to go on to start my very first live brief for a client!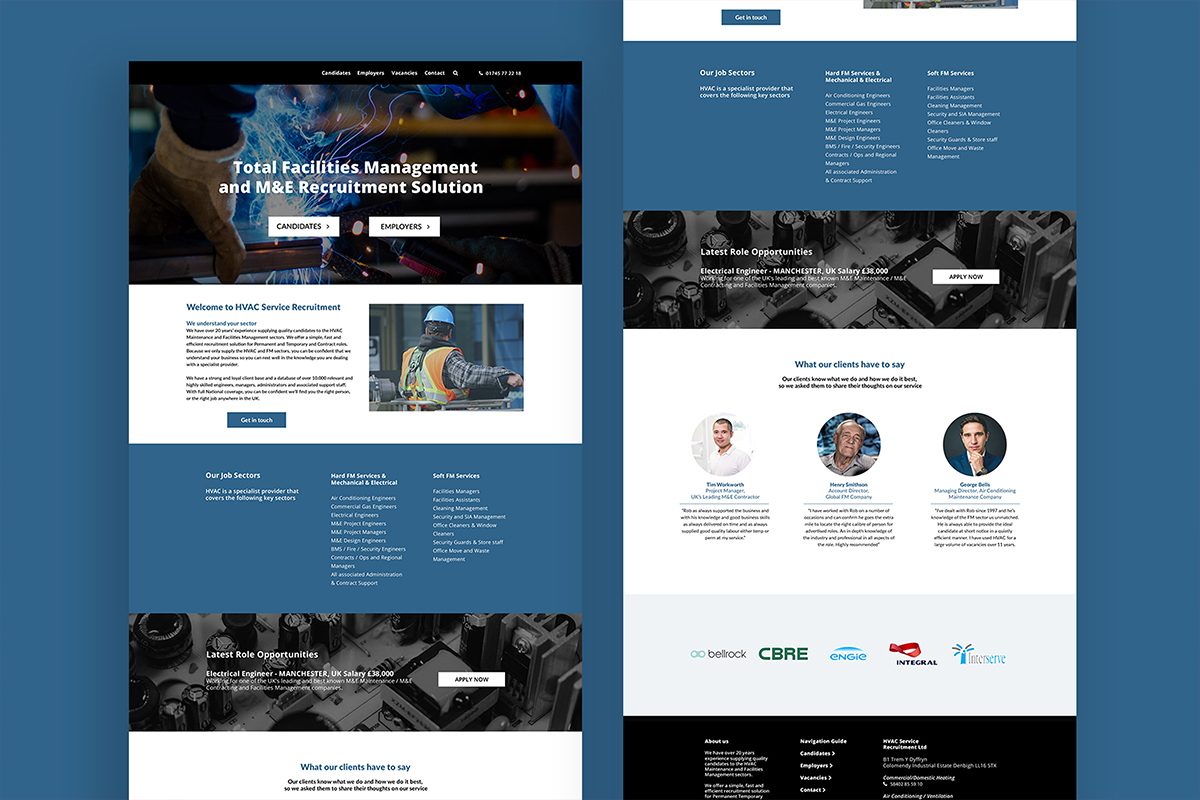 The best part about working at Laser Red is it's always busy but never boring. Everyone is always working on multiple projects at any given time and this creates a real office buzz of activity.
Throughout my time working on various projects, Dan the lead designer, has always been on hand to assist me with any queries or questions. Thanks to him I have a much greater understanding of sitemaps and their purpose, as well as wireframes, navigation bars, footers, and other general web design-related functions.
I also had the opportunity to shadow the Marketing team for a couple of days and learn about SEO, keywords and making funky HTML5 banner adverts with Google Web Designer (Thanks Tom!)
However, it's not all work and no play at Laser Red. Which I soon discovered from Tom's role as the official Laser Red DJ, much to the disagreement of most of the staff! I use the term DJ incredibly loosely, it was mainly Despacito playing around 200 times a day.
I have also really enjoyed the odd office conspiracy, who knew the earth is flat? Not only that, but I was also privileged enough to witness the coming of the holy relic; the official Laser Red pool table. Oh, and KFC Fridays are a winner!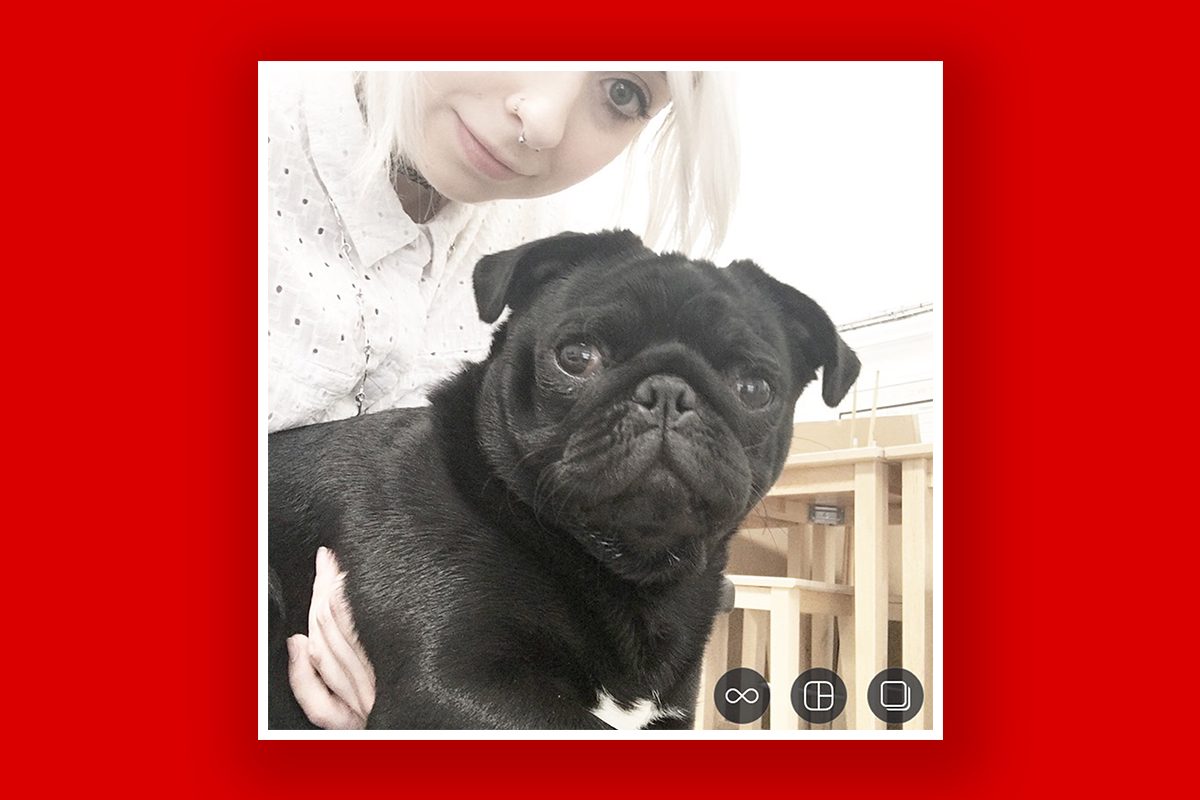 Most importantly though, I've spent a large portion of my lunch breaks hanging out with my favourite coworker, Chester.
Although I'm sad that my internship at Laser Red is coming to an end, I can safely say I have no regrets. All the new skills I've learnt about the industry and working in a professional environment will definitely help me in the future.
I'm excited to see what the future holds for when I graduate and where I end up, and a big thanks to the team for being so friendly and welcoming since I've been here!