So you may have realised (if not, where have you been?!) that we are now offering a whole host of digital marketing services, including PPC marketing. This means that once your shiny new website has been created, we can help drive traffic and generate leads.
PPC marketing (pay-per-click) is, broadly speaking, a form of paid advertising that drives leads immediately to your website, converting visitors into customers. It is highly measurable, and a big favourite for many companies as you can easily track ROI.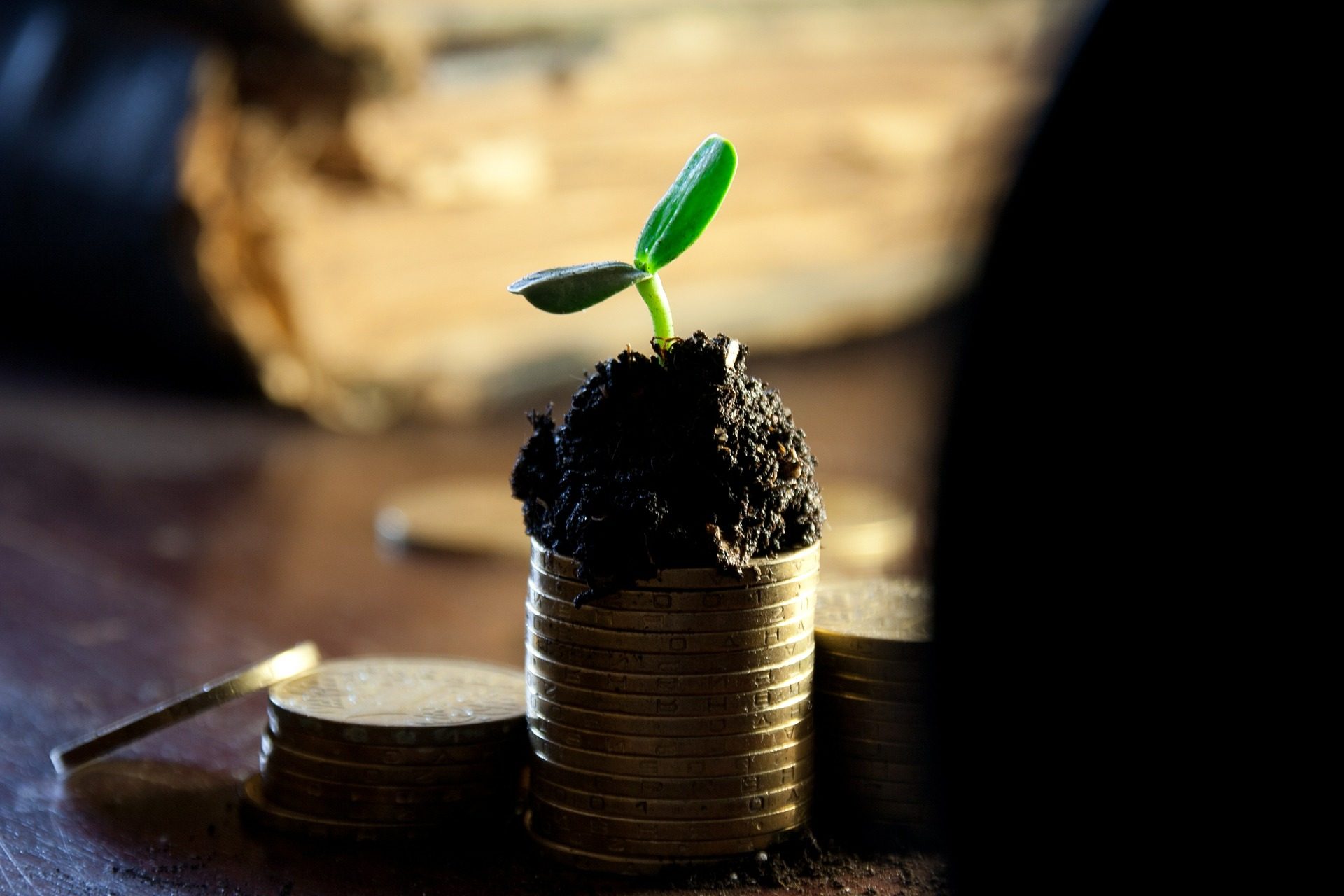 Although SEO is a great, longer term investment and will help to improve the visibility of your website in search engines, this does take time to build up. The delightful Google algorithms are constantly changing, just to keep us on our toes! This is where PPC trumps SEO I am afraid (although I will always be an SEO fan at heart).
There are 2 main types of PPC marketing that I would like to introduce you to – Google AdWords and Remarketing.
Google AdWords
This is the most common form of PPC marketing, and it is where we help identify keywords which are relevant to your products/services, and create text adverts to attract potential leads.
Once you have identified a monthly budget (depending on the suggested bid for your keywords), your advert will appear in prominent areas of Google search engine results pages. But, the key thing is that they will not be shown when people search for any random topic. They will only be shown when people search for your chosen keywords. Don't worry, we have become experts at generating keyword lists, so you don't have to!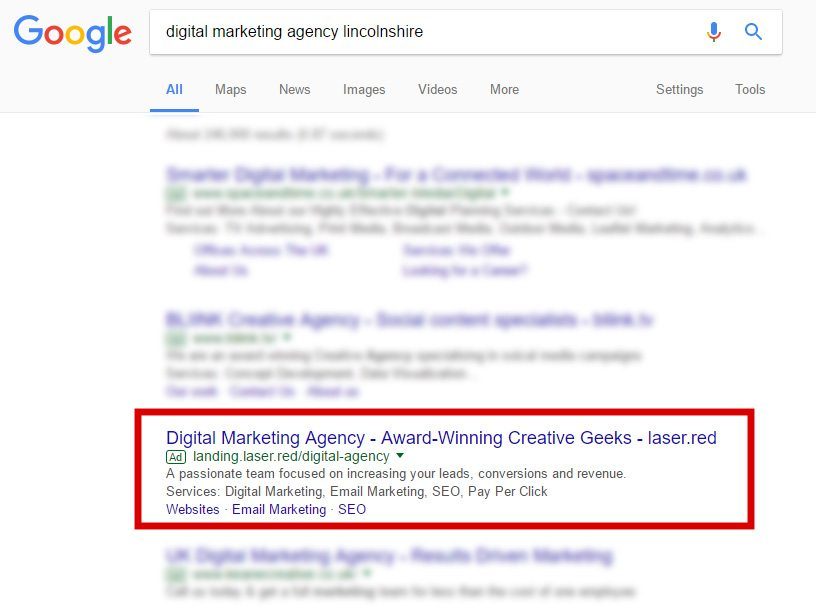 How much is this going to cost me, I can hear you ask? This depends on a variety of factors. Google AdWords will provide 'suggested bids' for your target keywords, based on search volume data and the amount of competition for your keywords. There are a few things which we can do to help as well – such as making sure your advert is relevant to the page that traffic will be directed to.
You can leave the hard stuff to us though. I have recently qualified as an AdWords Professional (my certificate is in the front room in our office to prove it!), so your campaign will be in the very best hands. Wow putting that in writing really does add a new level of pressure!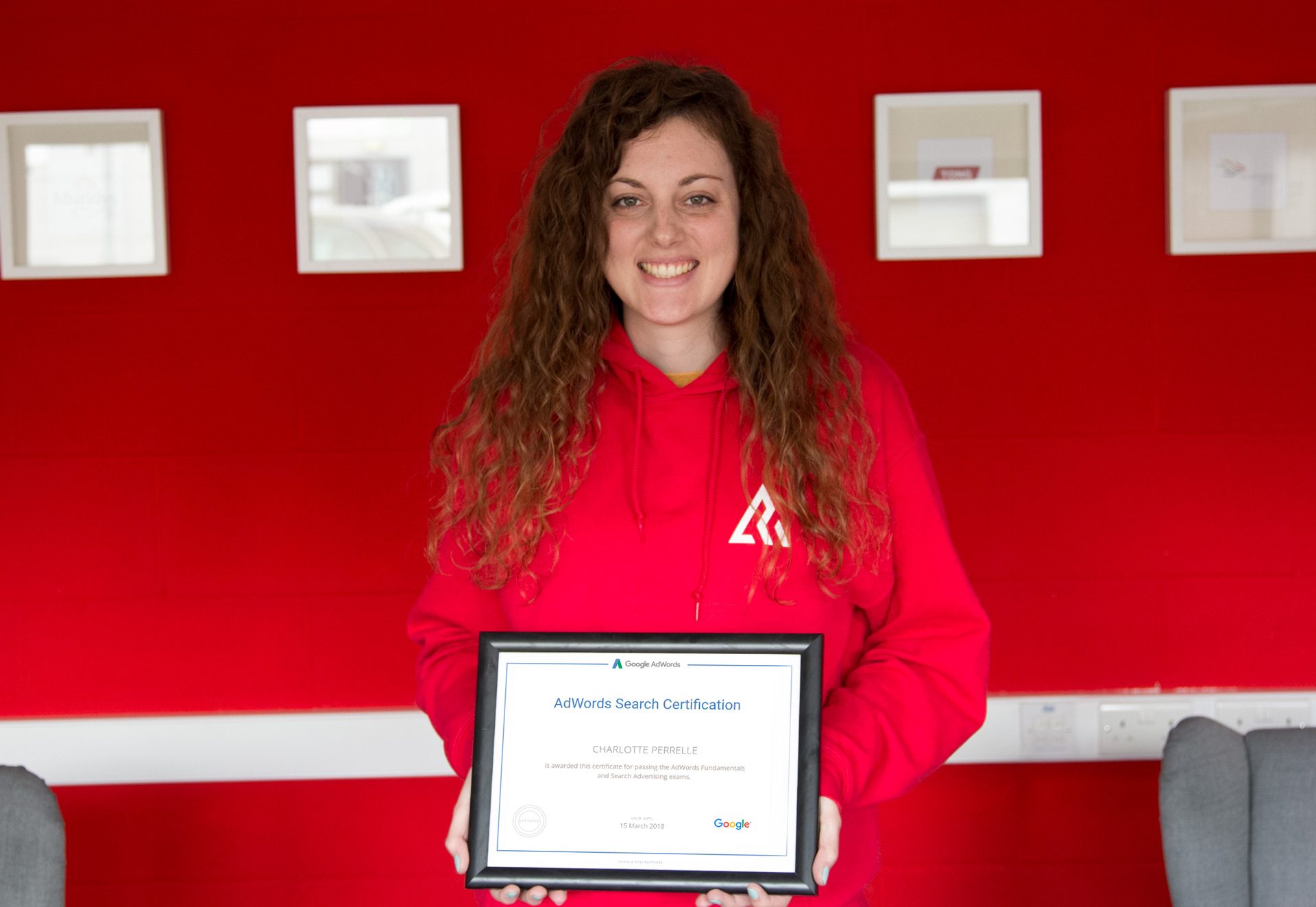 Remarketing
Onto the even more exciting paid marketing topic that is remarketing. You may have seen Tom's blog post floating around about remarketing and why you should be using it, but since then we have been very busy creating some really cool remarketing adverts for you to see.
Essentially, remarketing is about re-engaging with the 97% of visitors who have gone onto your website but not converted. Now a conversion can be something as small as a visitor clicking on your contact page, filling out a contact form, or subscribing to an email newsletter. Adverts are then shown to those visitors who have not converted, encouraging them to go back and visit your website.
[iframe_local src="remarketing/index.html" width="300″ height="250″/]
I won't bore you with the technical details on how remarketing works, and the cookies (not the tasty variety!) which track people's behaviour on the internet. Tom's blog goes into much more detail if this is something you would like to read more on.
Overall, remarketing is so effective as it allows you to target specific audiences who are already aware of your product or service. They have already shown interest, by simply visiting your website. You just need to work on how to reel them back in. By displaying your product or service on the visitor's Facebook News Feed or Google Display Network, you are reminding them of the product they have already looked at. Check out this cool infographic we designed which explains things much more clearly: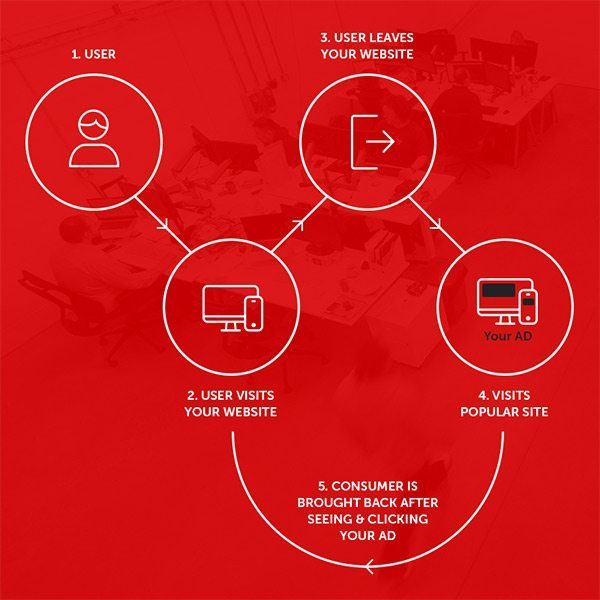 It may be that they were waiting to save up for your product, but in the process of a couple of days had completely forgotten they were looking at your website. By running a remarketing campaign and putting an advert in front of that visitor, you are likely to encourage them back onto your site to complete a purchase.
Sounds cool doesn't it? And again, remarketing works in a similar way to AdWords regarding costs. We can put together a suggested monthly spend which is calculated based on the suggested bid for your keywords.
So that probably all seems like a bit of a whirlwind, but I hope it has given you a good introduction into the world of PPC marketing and has got you thinking about how these methods could work for you.
Got some questions?
Please drop me a line if you would like me to explain anything in more detail – 01472 878 496 or alternatively email me on [email]marketing@laser.red[/email]