Paid Advertising
Pay Per Click (PPC) Advertising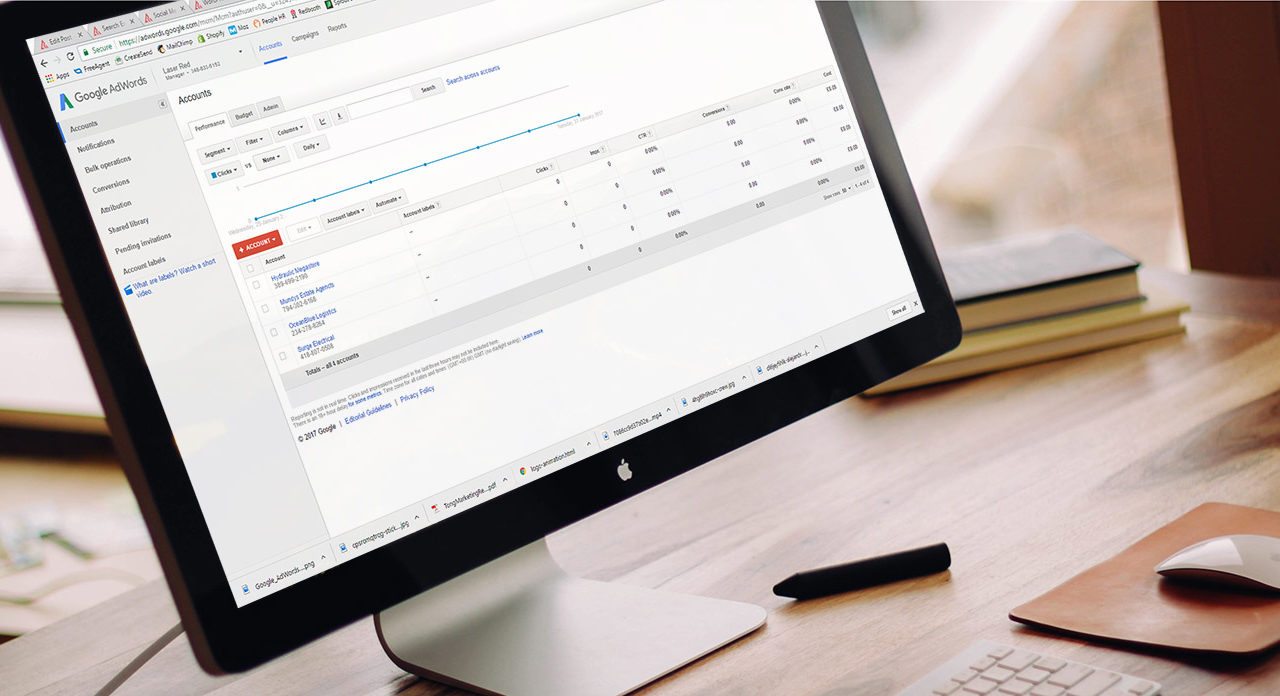 PPC/Display Advertising
Pay Per Click (PPC) advertising is a paid digital marketing tool that is a great way to drive leads to your website immediately, converting visitors into customers. It is a faster method than search engine optimisation as once you have chosen your keywords, created your adverts and established your monthly budget you are good to go.
It is the best method to track your return on investment, as it is highly measurable. Laser Red will get the most out of your campaign, ensuring it is optimised on a daily basis.
PPC – Google AdWords
The main form of PPC marketing is Google AdWords. This is when your advert appears in prominent areas of the Google search engine results page, when people search for your chosen keywords. When traffic clicks on your advert, they are taken to your website.
You are only charged when someone clicks on your website. So not only is PPC a great way to encourage traffic to visit your site (as long as your adverts are engaging), it is also a good brand awareness tool. Not everyone likes to click on paid adverts, but even if your advert is showing your brand will be at the forefront of people's minds.
One of Laser Red's digital marketers is a qualified AdWords Professional, so you can rest assured that your campaign will be in safe hands.
PPC – Remarketing
Remarketing is another form of paid advertising which has incredible conversion rates. It is a method used to target visitors who have 'bounced' from your website. This would be a great way to re-engage visitors who have not completed your contact form, or who have left the FAQs page with little interaction.
Remarketing is about marketing to the remaining 97% of visitors who do not convert after their first visit to your website. You can target select groups of people with adverts tailored to their specific browsing habits. These ads can be displayed on any webpage part of the Google Display Network, or through Facebook.