From today we can now call ourselves an award winning Digital Agency. We won the Best Website Design award at the Lincolnshire Digital Awards and we couldn't be happier!
Last night the team descended on Lincoln to attend the 2016 Lincolnshire Digital Awards, where we were nominated for not one but two awards – Best Website Design for Tong Engineering and the Digital Innovation Award for a project we worked on for our client Show+Tell, based in NYC (USA).
Dressed to impress
To make sure we kept "on brand" we all wore matching red and white converse shoes, which were a good conversation starter on the night.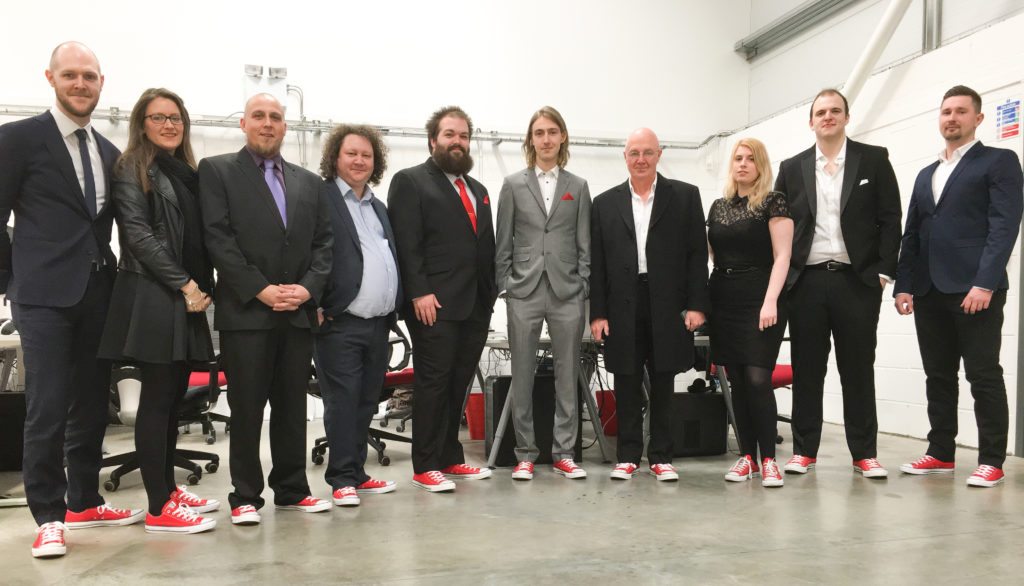 After food, drinks and socialising it was time for the most important part of the night, announcing the winners. We were very happy to see some of our friends coming out top of their categories; The Creative Larder picking up the award for Best Digital Marketing Campaign and Spiral Media winning the Best E-Commerce Website award, well done guys!
Then it was time for our first nomination, Best Website Design. We were up against some tough competition from some of the best agencies in the county. And the winner is… Laser Red! The entire team made their way onto the stage to collect the award. Our new Managing Director, Liam, stepped forward to say a few words:
"We're over the moon to have won this award. It's hard to make a subject like engineering look sexy, but a special thanks goes to Dan our designer who made this happen. The team have all done an amazing job on the website and we can't wait to tell our client the great news."
If you'd like to see our award winning website design please visit http://tongengineering.com
The Lincolnshire Digital Award – 2016 Best Website Design Award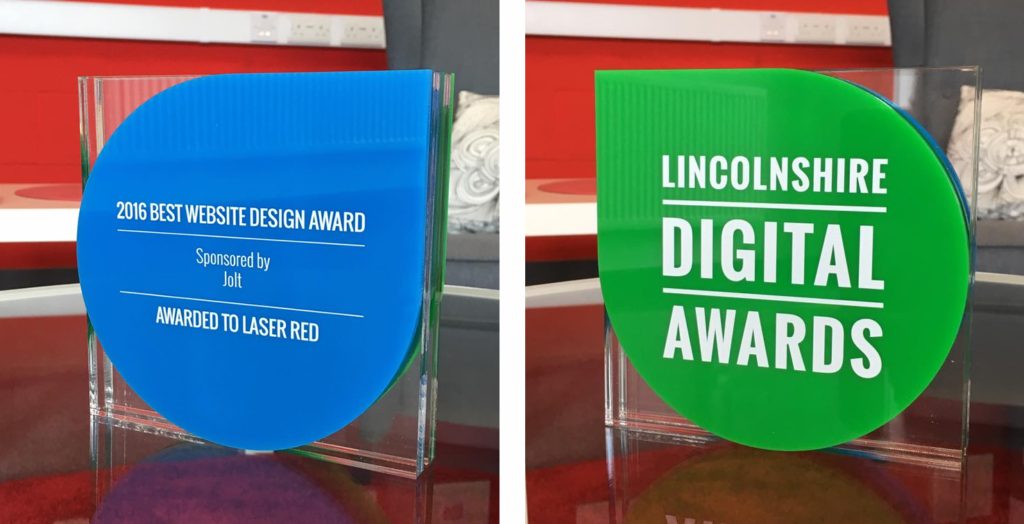 After photos with our new award it was time for the second nomination, the Digital Innovation Award. Unfortunately we didn't win in this category, but we were given a Highly Commended Certificate for the special Instagram integration and web animation project we completed for our American clients, Show+Tell.
We had an amazing night and we're ecstatic that we've won an award, which now takes pride of place in the entrance to our office for all clients and visitors to see.
If you would like a website by an award winning company, please get in touch!
Video from the awards night