Design and development. our speciality
Websites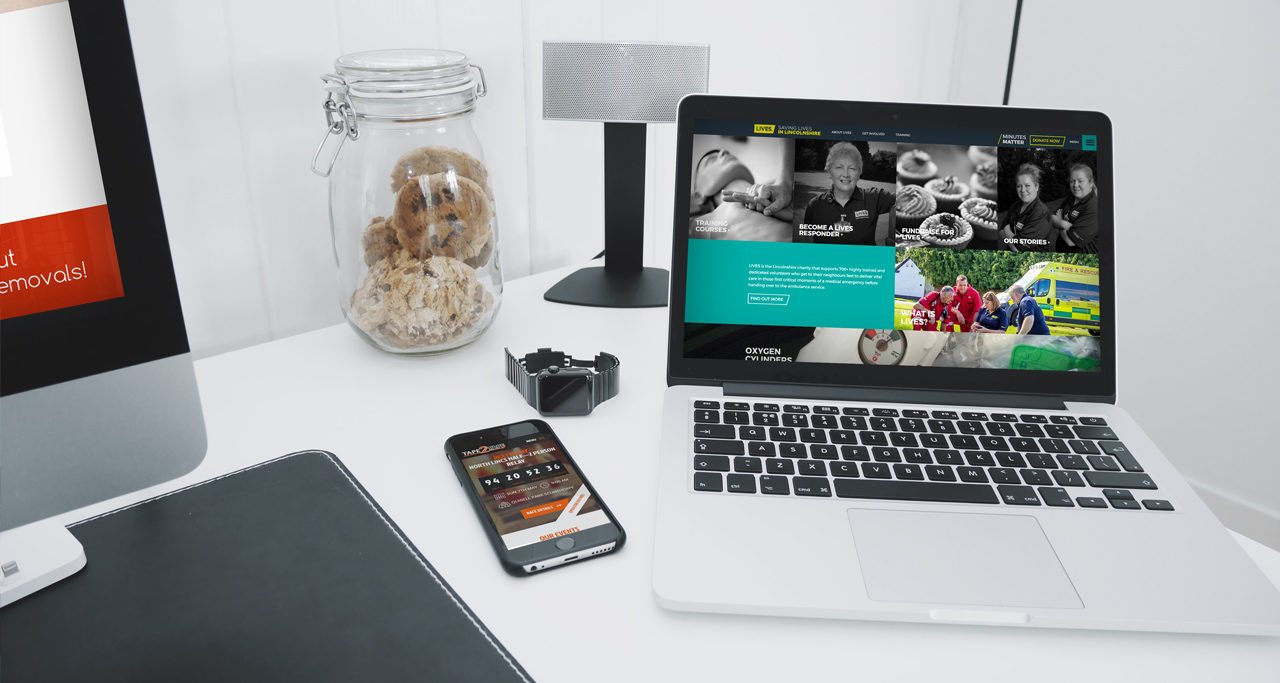 Website Development
Your website is one of your most important tools in your business belt. Usually, it's the first interaction a potential client will have with your brand, so it has to be perfect. Our passion for bespoke website design & development really shines through when you see our portfolio. Laser Red offer leading website design in Lincolnshire.
We pride ourselves on being able to provide innovative solutions that focus on driving your business on the internet. In the age where user experience is key, we make sure we design and develop your website with results in mind. Utilising beautiful designs, powerful content management systems (CMS) with up-to-date security protocols, we make sure your website works alongside you, not against you. Team this with our results-driven digital marketing team and superfast hosting solutions, you'll be giving a faultless first impression.
Having a website that converts visitors to customers is vital. That is why our bespoke website designs are engaging, with clear navigation to draw the audience in. Once we have their attention, and they are interested in the content, there will be clear call to actions to help convert visitors into customers. Any enquiry forms are designed so users can complete them quickly, making sure the barrier to completion is kept to a minimum. Our e-commerce B2B and B2C sites are built around your business objectives, to make sure you receive the very best conversion rate.
As we understand that your ideas and plans are likely to change in the future, the knowledge and passion that we put into every website is flexible enough for modification in the future. From a Search Engine Optimisation point of view, it is important that the content on your website is regularly updated. We make this easy, providing training just before your site launches, to make sure you are happy with updating the content yourself.
Website Design
Every website we design is created with one main goal: to achieve results. During your initial meeting, we'll sit (with a cup of tea of course) and chat about what you want your website to do for you and your business. This helps us understand the purpose of the website and ultimately the direction needed for its success. Your goals can be as broad or as specific as you like.
Our approach to website design
Each new website we design is unique. We believe your website should be exactly that, your very own website. From start to finish we design with your objectives, your brand, your customers, and your ideas in mind.
We also design all our websites to be responsive, meaning that they can be viewed and engaged with on any platform or device. Your website should be accessible by your clients everywhere, and they should have a positive user experience at all times. We ensure this is the case through thoughtful design techniques.
Give your customers the right first impression
We can make sure you stand out!
Mobile Friendly
Websites have come a long way over the past 15 years, if you're not willing to adapt, you'll fall behind. Nowadays people view websites on so many different devices – mobile phones, tablets, smart TVs and even games consoles. We make sure every single one of our websites can be viewed and engaged with on any platform.
Google cares if your website is responsive…
Our fabulously responsive websites will  look their best, no matter which device your visitors are viewing them on. With Google's new mobile-first indexing it's as important as ever to make sure your mobile website is as clear and easy to use as your desktop website. If it's not, your Google rankings could suffer as a result.
Get an idea of cost...
...to make your website responsive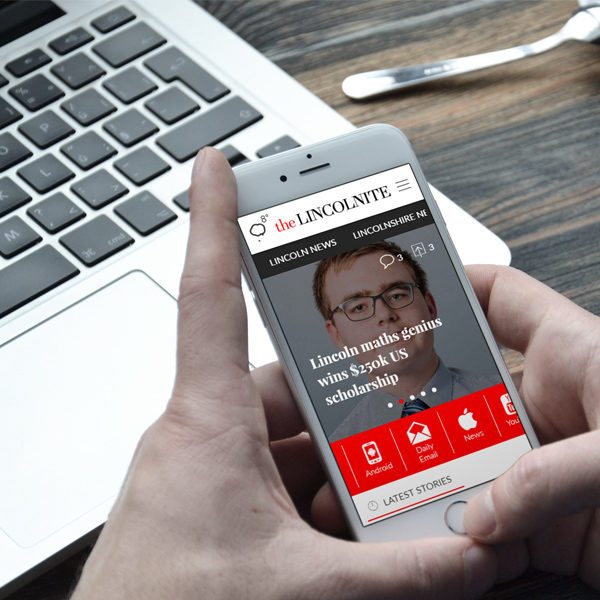 Website Development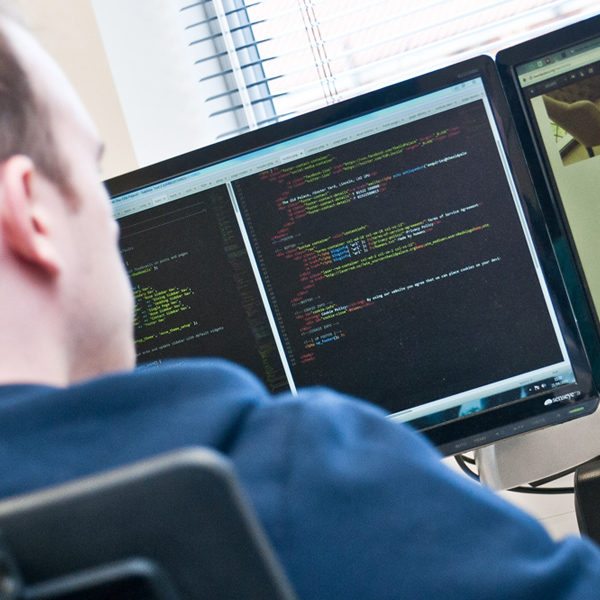 In the age of plug-ins and add-ons, everything should work together smoothly. Our dedicated website development team are extremely skilled in technologies like PHP, MySQL and JavaScript. So it's safe to say they know their HTML from their CSS. They're experts for a reason. Once we've discussed the exact functionality you want for yourself and your customers, they'll suggest the right technology for the job.
We'll never stop learning…
Our website development team are constantly improving their abilities; we're not the kind of agency that wants to coast along. The key to succeeding in the world of professional website development is to adapt and learn every single day. We're advocates of semantic website development; meaning our code is as future proof as it can be.
Need some expert development?
Our team would be happy to help
CMS
We understand the importance of your website working alongside you. That's why our websites are built using WordPress, our favourite content management system (CMS). Our developers have a huge amount of experience developing within the WordPress framework.
Search engines LOVE fresh content…
With a powerful CMS such as WordPress, it allows you to keep your website content as up to date as you would like. There's nothing worse than seeing stagnant websites with outdated content, Google especially hates it. Using a CMS enables you to manage your site without the need for HTML or web design knowledge. With a great CMS, the possibilities are endless.
Contact us to discuss your CMS
Or adding a CMS to your existing site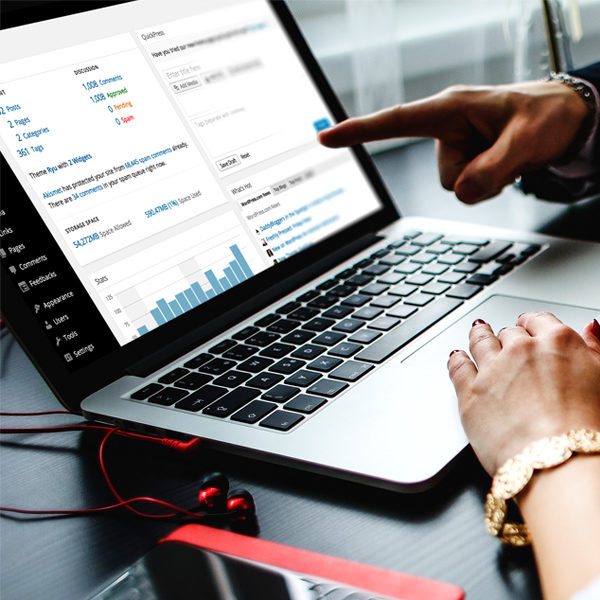 E-commerce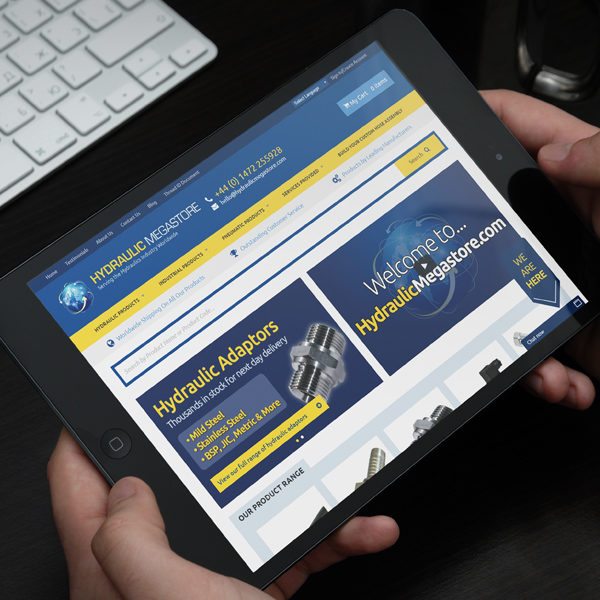 Online shoppers account for 12% of total spending, so it's no wonder so many businesses are looking to start up an e-commerce website. We want the best for all our customers, which is why we provide beautiful bespoke e-commerce websites to help them sell more online.
Websites that fit your brand and needs…
Our website design team will make sure our creative flair is matched perfectly to your needs. We'll blend your brand, business and retail section seamlessly into your website. All our e-commerce websites are only built using the platforms we trust. We use platforms such as Shopify and Woocommerce, which are simple to administer and easy to manage.
Do you want to sell online?
We can advise the best solution
Security
Nearly every business will rely on some aspect of the internet for some reason or another. Whether it's data access, payments, communications or your website development systems. All it takes it for one of these to become compromised and your business will be brought to its knees. We make sure all our web development systems are fully secured and any data is protected through top-level encryption restricted portals.
We want to help keep you safe…
Is your website secure? We now provide website security audits and cyber security consultations. We'll examine your website and systems to make sure there are no potential security risks. Think your website may need a check-up? Let us know
Want to know if your website is secure?
We can provide a full security check