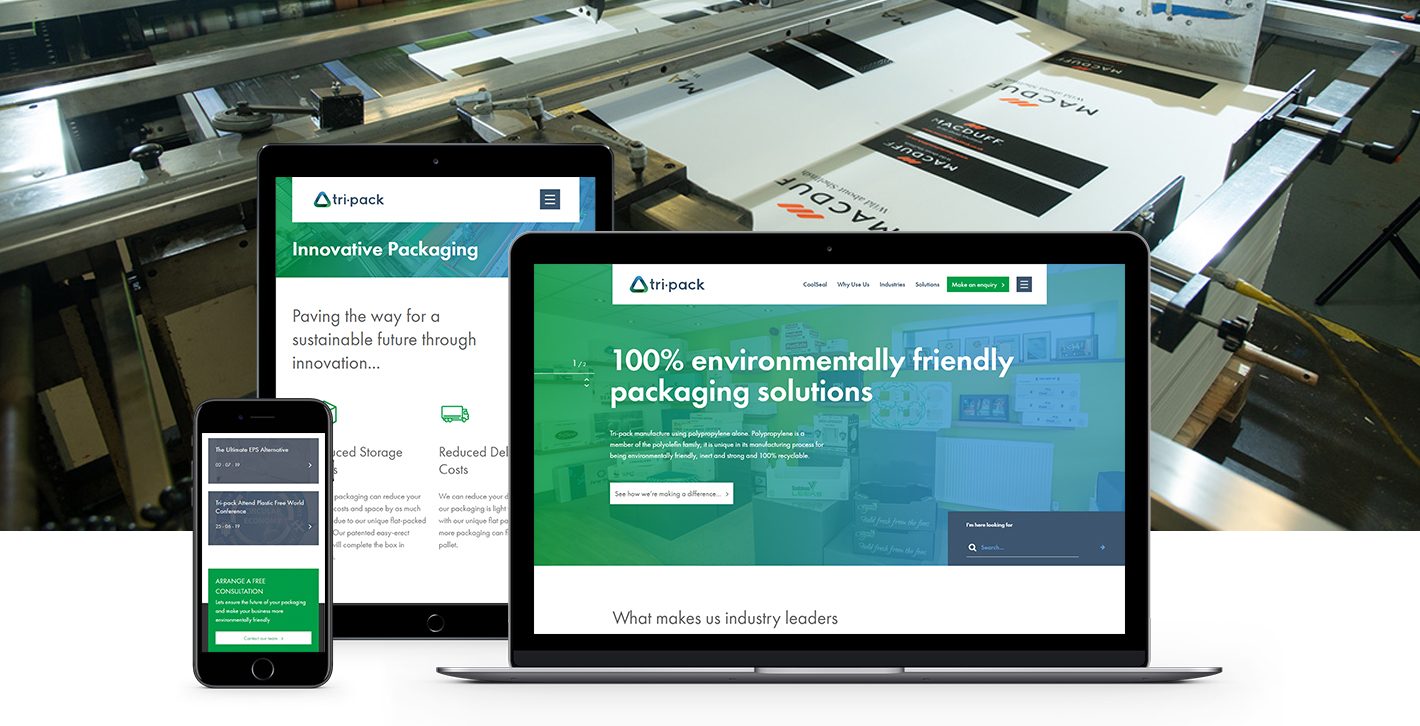 We approached Laser Red with a brief for a full business re-brand to conclude with a new website / digital marketing strategy.
The presentation and proposal by the team ticked all the boxes and after several months of activity the project is complete and I feel a massive success.
The whole team are very professional and at no point do you ever feel you cannot ask a question, I asked a lot!
A great innovative team full of positivity and ideas, the sweets in their reception are an added bonus!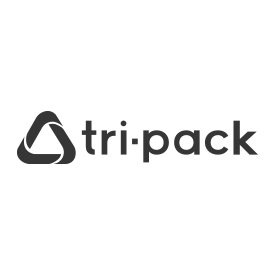 250% increase in website visitors
Out with the old, in with the new
We were honoured when we were approached by the packaging giant Tri-pack. They specialise in environmentally friendly packaging solutions and needed to bring their online presence into the 21st century.
The brief was vast, yet detailed. They were looking to completely re-modernise their company appearance, from branding to a website overhaul and continuous marketing.
As their business is innovative and forward-thinking, this became a big part of the brand they wanted to perceive. The previous logo, website and overall appearance did not encompass this impression.
How can we help your business?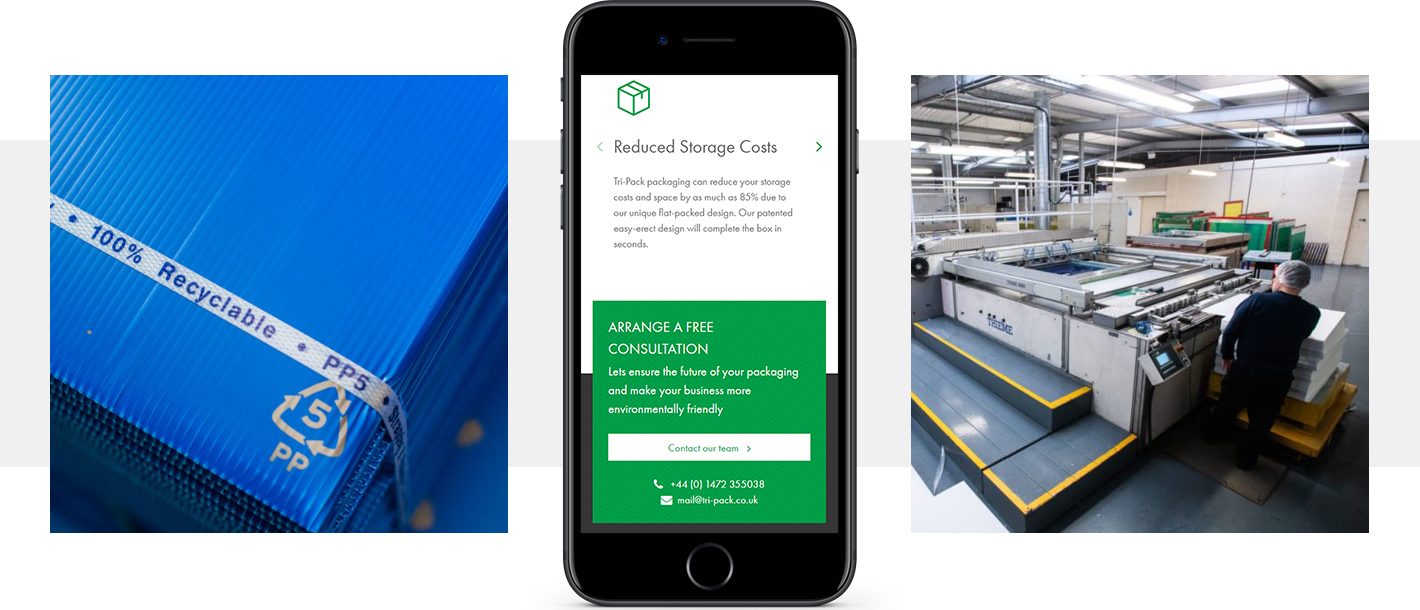 A brand with a story
Our designers spent a great deal of time working with Tri-pack, understanding the business and their ethos. This is fundamental in a fresh re-brand and gives us the perfect opportunity to really reflect the business through the logo and image.
They wanted a fresh, clean and 'green' look to the business. Encompassing the triangle, tied in perfectly with their recycling and environmental initiatives – and the colour choice complimented this too.
We always work closely with the client to understand their views and feedback, regardless of how long it takes! We do not see ourselves as a separate agency, more as an extension of your business and the relationship we have built with Tri-pack is the perfect representation of this.
New website development
We used WordPress as the chosen CMS for this website. We needed a platform which was accessible for the client while allowing for smooth running. The website was built using our own in-house flexi-builder which makes adding content to the site after launch simplistic and creative for both our marketing team and the client alike.
The website was built with the functionality of supporting vast content, video, various languages and varying contact points.
It also included:
Testimonials manager
Products search facility
Video embedding
Case study manager
15% decrease in bounce rate compared with previous website
250% increase in new website users on average per day
Unstoppable marketing
We are now working as Tri-packs digital agency. We handle their PPC, SEO and content management while also providing them with on-going print support.
Within the first month of marketing, Tri-pack secured one of their largest clients which resulted in a 32,010% return on investment. This client went on to win an award for switching to a more eco-friendly and carbon-free packaging alternative as supplied by Tri-pack – a huge result for both businesses.
Tri-pack are now reaching new markets which had previously not been discovered. The boost has enabled them to launch new products and further expand the business.
Want the same results?
32,010% return in one month marketing investment