Digital focused
The Roxton Practice approached us in 2018 with the view to become a more digitally forward practice. Their website and branding was dated and lacked usability. Their traditional systems meant that Doctors and admin staff were being slowed down by inefficiencies.
They needed a solution that would allow the practice to connect with patients and streamline systems and increase productivity.
Creating a clean and clear brand identity
The old Roxton logo lacked recognition and looked dated. Our design team worked closely with Roxton to help create a new brand that portrayed a modern medical practice.
By introducing clean and clear lines, a distinguishable font and a nod towards the care sector, we created a perfectly balanced and attractive logo, without introducing too many overpowering medical connotations.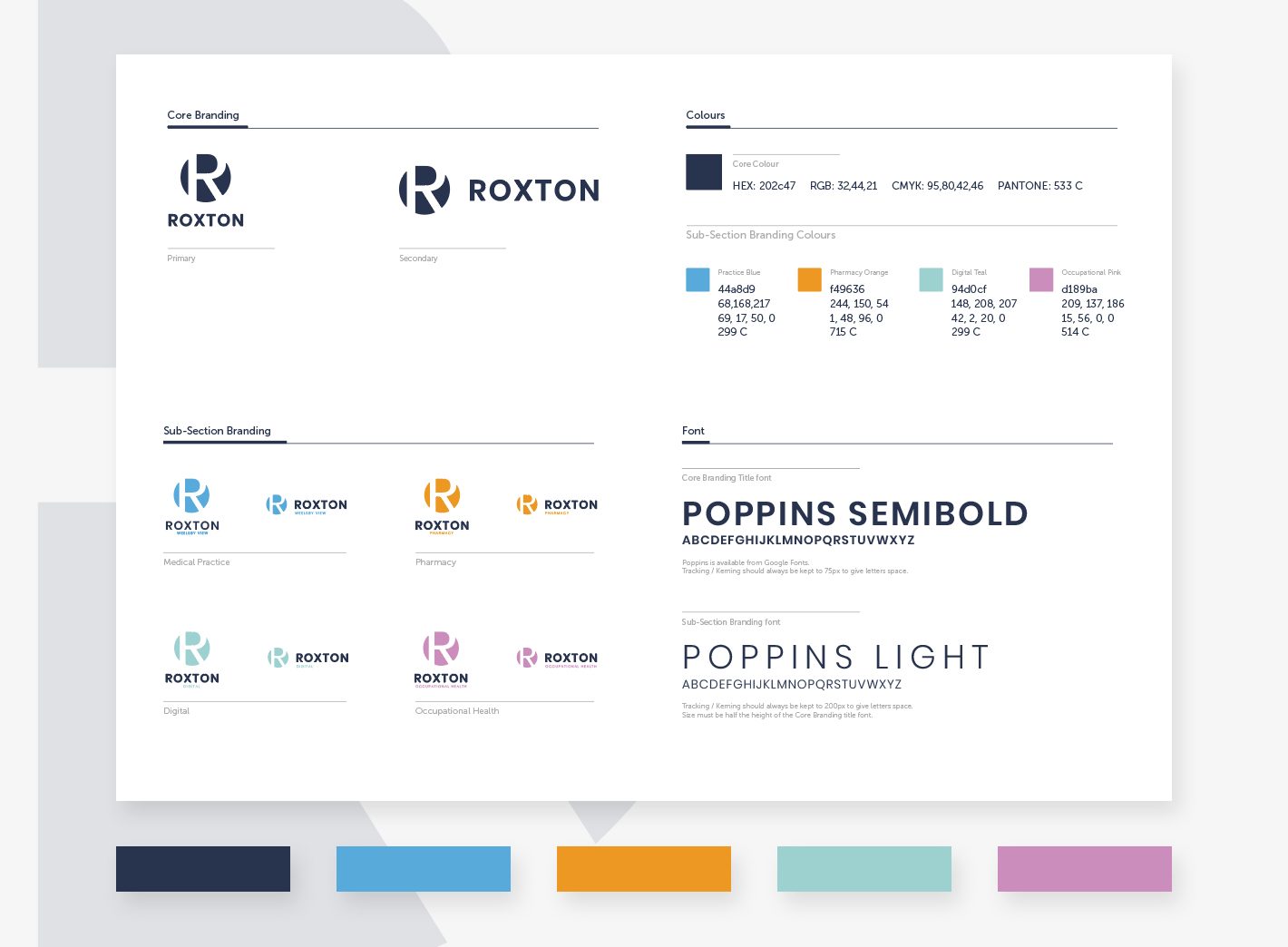 Giving patients more power
Often patients were waiting on hold to get through to the surgery to make routine appointments or order repeats of medication. The Roxton Practice really wanted to help give their patients more power and ease of access.
We helped to develop a website that was easy to navigate and allowed for GP appointments to be made online and prescriptions to be reordered.  This made the Practise more accessible, but it also reduced the workload of admin staff.
User-friendly interface
When creating any website, the team at Laser Red always have the client in mind. This was completely true of Roxton who's admin team had no experience in managing their website.
We created an easy-to-navigate back-end, which ensured even a complete novice could amend content, add images and even create new website pages. This element of flexibility was important to Roxton as they needed to keep on top of regular updates and news.
The Roxton Portal
We created a secure one-to-many online portal to provide health advice to patients, helping to increase GPs time efficiency.
The system allows for registered patients to access video and FAQ information to reduce surgery admin time by limiting the number of face-to-face patient appointments for simple check-ups. The portal solution also allows patients to securely submit issues to GPs to receive tailored advice and treatment.
This system has proven increasingly popular during the COVID-19 pandemic, which allowed Roxton to be one of the few practices to be able to continuously help patients without the requirement of face-to-face appointments.