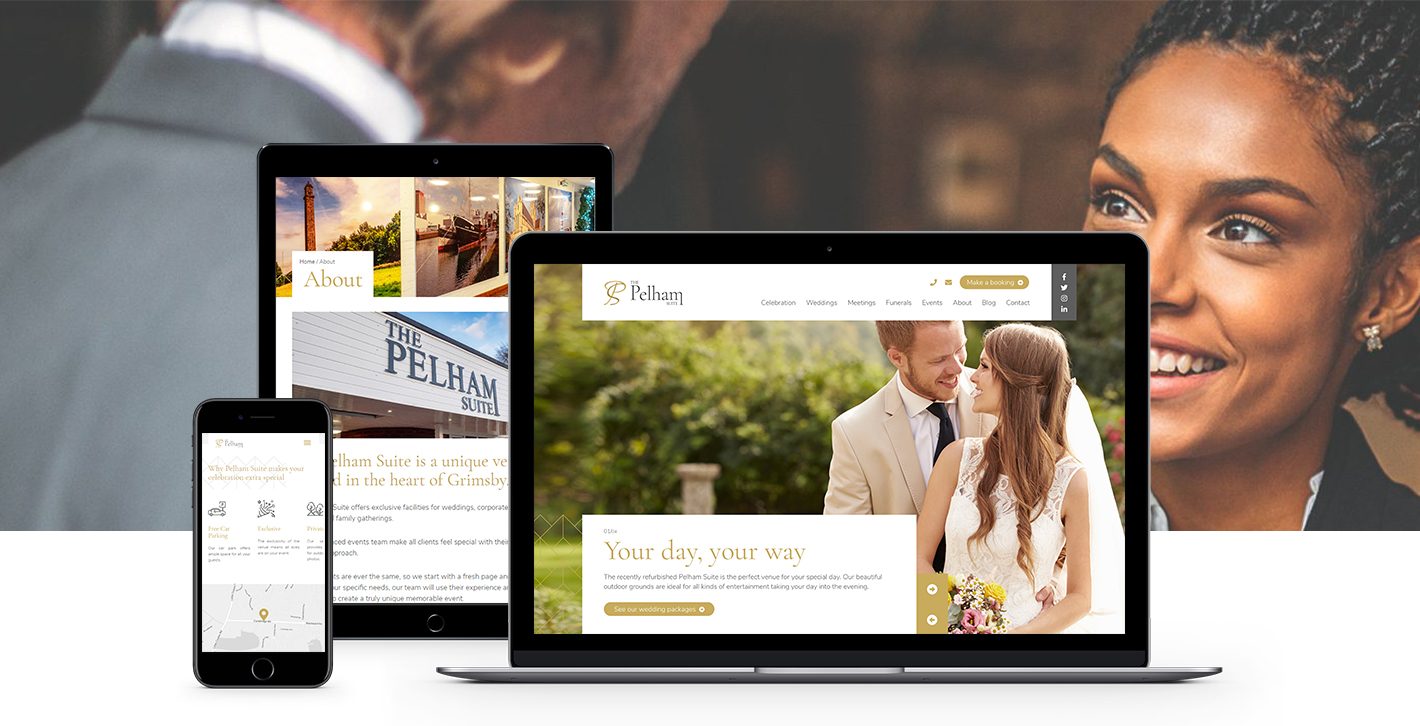 Pelham Suite is an event and meetings venue based in the heart of Grimsby. They approach Laser Red seeking a new website and branding which reflected their recently refurbished venue.
The venue had recently undergone a huge transformation including the creation of an intimate outdoor wedding reception area. Their original website lacked information and branding which reflected these venue changes and Pelham Suite really wanted the opportunity to showcase what they have on offer.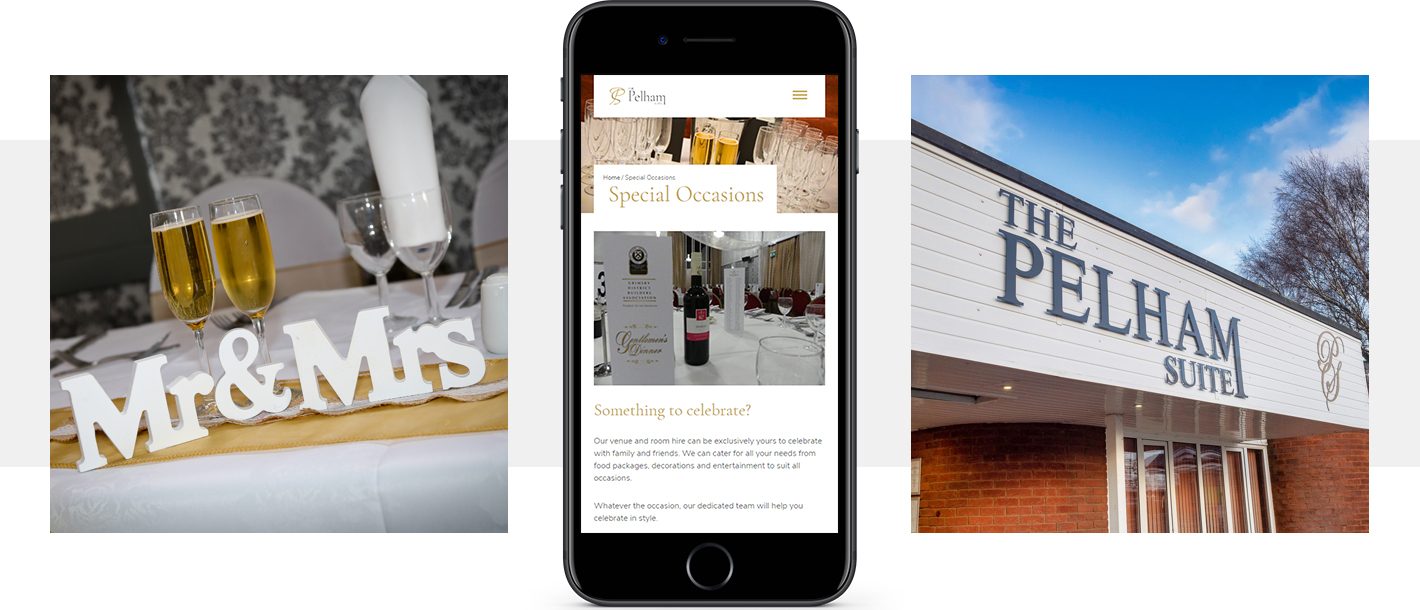 Working closely with Pelham Suite we designed numerous concept ideas of fresh branding and a new logo.
The branding needed to reflect the recent refurbishment of the venue and was especially targeted at the wedding market. Encompassing an element of sophistication, while keeping in with the character of the building, the new logo was developed.
Following on from the creation of the new brand for Pelham we designed and developed a new user-friendly WordPress website.
The client needed easy access to the website as they regularly update events and other aspects of the website content.
The new website allows Pelham Suite to showcase the newly refurbished venue, promote individual events and reach a wider audience than ever before.
N Harris, TFM Countrystore
Great company to deal with
Posted 1 month ago
Combining creative talent with outstanding tech know how, every member of the team at Laser Red has made us feel confident in how we are taking our Online presence forward and are always there at the drop of a hat if we have any concerns. They feel like part of our team, and made us feel part of theirs.
Posted 1 month ago
We worked with Laser Red to create our new website and branding, and were very pleased with the results. The whole process was extremely professional and straightforward from start to finish. nnLaser Red were very good at helping interpret our requirements into a finished product that we feel represents our brand perfectly.
Posted 2 months ago
u201cWe have known Laser Red for over 5 years now and worked with them for the last 6 months. From the outset we have found their approach to our work to be of a particularly high standard. Most recently we were naturally apprehensive about adding an ecommerce shop to our website with little knowledge in how to market this via google ad-words. However the Laser Red team soon put our mind to rest by helping, advising, guiding and implementing everything we required in a relaxed and professional manner.rn rnTheir response to any issue or query has been second to none and extremely quick. We have greatly appreciated the structured approach to carrying out work and the subsequent support ongoing from Charlii and Tom in particular. rn rnDeciding who to choose for these services can be a little pot luck as very few of us understand exactly what is involved but we have no hesitation in recommending Laser Red. They have never once let us down, moreover they have far exceeded our expectations many times.u201d
Posted 2 months ago
Friendly, innovate team who always are on hand to help and give you expert advice.
Posted 3 months ago