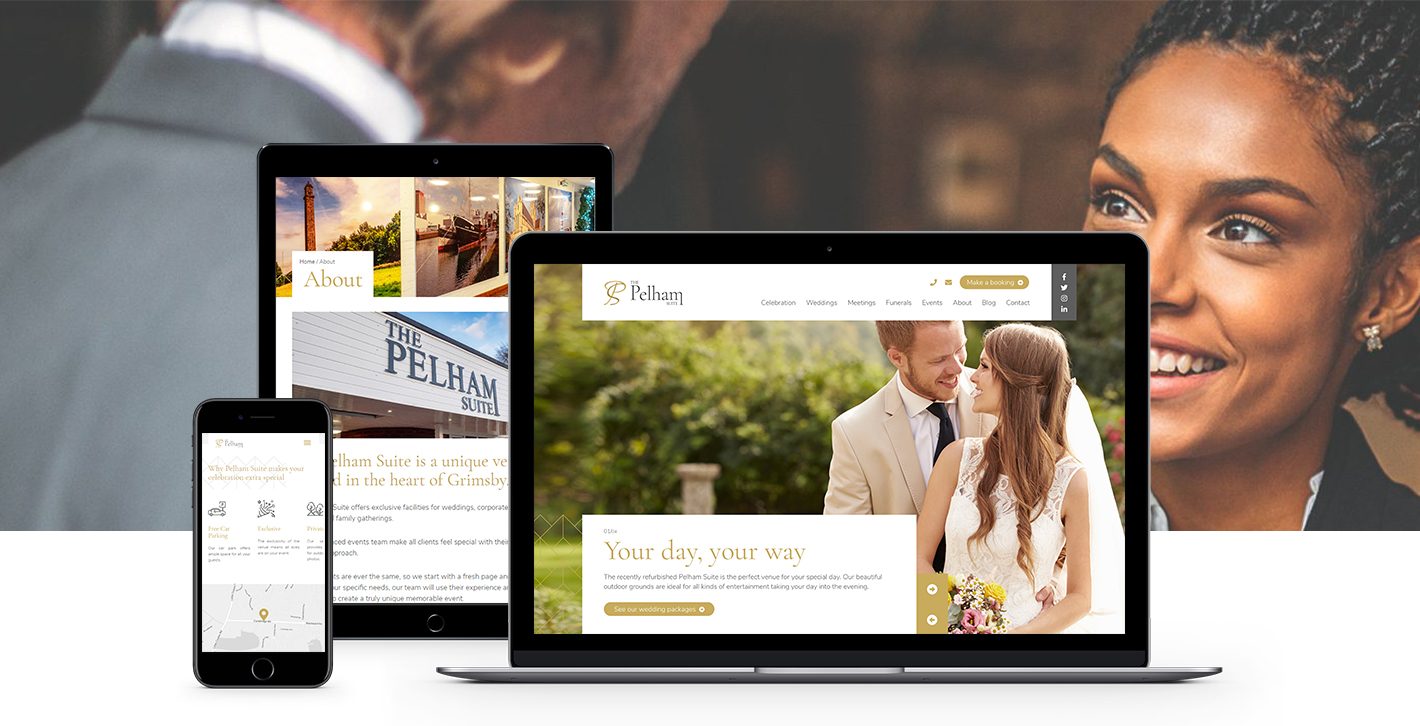 Pelham Suite is an event and meetings venue based in the heart of Grimsby. They approach Laser Red seeking a new website and branding which reflected their recently refurbished venue.
The venue had recently undergone a huge transformation including the creation of an intimate outdoor wedding reception area. Their original website lacked information and branding which reflected these venue changes and Pelham Suite really wanted the opportunity to showcase what they have on offer.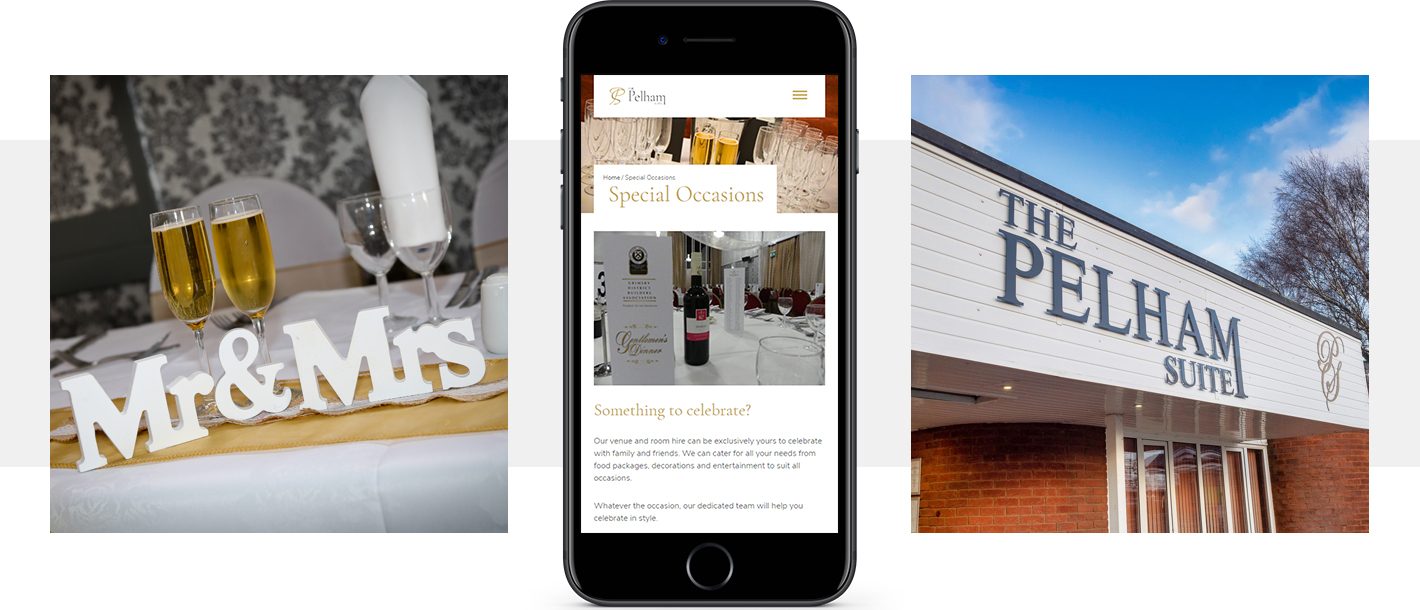 Working closely with Pelham Suite we designed numerous concept ideas of fresh branding and a new logo.
The branding needed to reflect the recent refurbishment of the venue and was especially targeted at the wedding market. Encompassing an element of sophistication, while keeping in with the character of the building, the new logo was developed.
Following on from the creation of the new brand for Pelham we designed and developed a new user-friendly WordPress website.
The client needed easy access to the website as they regularly update events and other aspects of the website content.
The new website allows Pelham Suite to showcase the newly refurbished venue, promote individual events and reach a wider audience than ever before.
W Mckenzie Callmac Scaffolding
Liam and his team have just taken over the hosting and maintenance of our website from another provider. The guys at Laser Red made the whole transfer process as smooth as possible keeping us informed every step of the way. They are truly a lovely ...
Show More
Posted 3 weeks ago
N Silver, Chief Executive at LIVES
We've worked with Laser Red for more than two years on a number of projects including web design, social media, SEO and PPC campaigns and design work. They are innovative, responsive, creative, great communicators, and most importantly to us, they c...
Show More
Posted 1 month ago
I run my own agency and met Liam around 2 years ago. In that time we have shared knowledge, systems and processes to better help one and another. I have learnt much from Liam and his team and their success helps drive our own. Over the past 2 years I...
Show More
Posted 2 months ago
Good, established and forward thinking company that actually do what they say they will. Easy to deal with and good personal service. Everything measurable with our IT Marketing has improved since we found Laser Red.
Posted 2 months ago
Not only did laser red spend time to really understand our business, our customers and our target audience they were with us every step of the way. They supported us and above all else taught us how to really get the best from our website.
rnI hav...
Show More
Posted 3 months ago