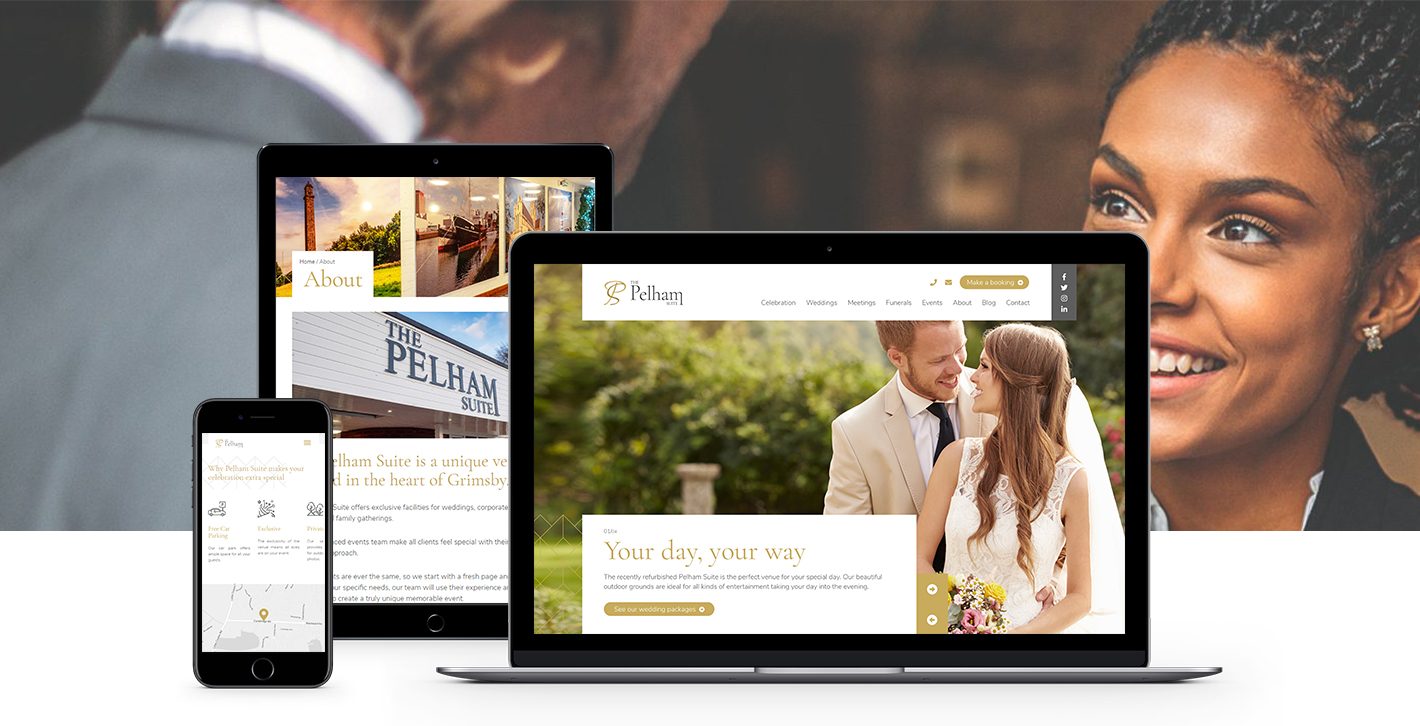 Pelham Suite is an event and meetings venue based in the heart of Grimsby. They approach Laser Red seeking a new website and branding which reflected their recently refurbished venue.
The venue had recently undergone a huge transformation including the creation of an intimate outdoor wedding reception area. Their original website lacked information and branding which reflected these venue changes and Pelham Suite really wanted the opportunity to showcase what they have on offer.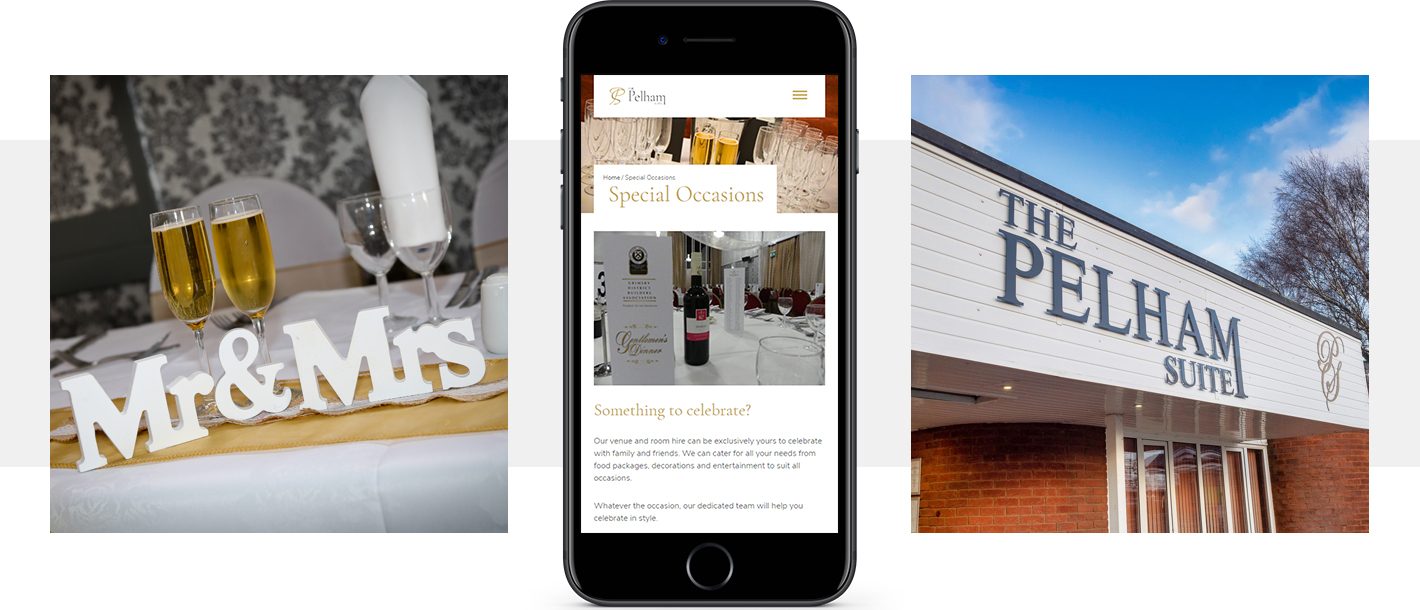 Working closely with Pelham Suite we designed numerous concept ideas of fresh branding and a new logo.
The branding needed to reflect the recent refurbishment of the venue and was especially targeted at the wedding market. Encompassing an element of sophistication, while keeping in with the character of the building, the new logo was developed.
Following on from the creation of the new brand for Pelham we designed and developed a new user-friendly WordPress website.
The client needed easy access to the website as they regularly update events and other aspects of the website content.
The new website allows Pelham Suite to showcase the newly refurbished venue, promote individual events and reach a wider audience than ever before.
W Mckenzie Callmac Scaffolding
Liam and his team have just taken over the hosting and maintenance of our website from another provider. The guys at Laser Red made the whole transfer process as smooth as possible keeping us informed every step of the way. They are truly a lovely ...
Show More
Posted 3 weeks ago
Laser Red are a great company to work with! Their customer service is outstanding with a perfect balance of professional and personable customer care. They inspire by introducing you to the cutting edge concepts and ideas that will help your business...
Show More
Posted 1 month ago
Great communication, delivered project on time and exceeded our expectations.rnHats off to the whole team, great experience and wouldn't hesitate using them again.
Posted 1 month ago
"We have known Laser Red for over 5 years now and worked with them for the last 6 months. From the outset we have found their approach to our work to be of a particularly high standard. Most recently we were naturally apprehensive about adding an eco...
Show More
Posted 2 months ago
Very Professional Company to work with , very happy with our Website and ongoing friendly support !
Posted 3 months ago