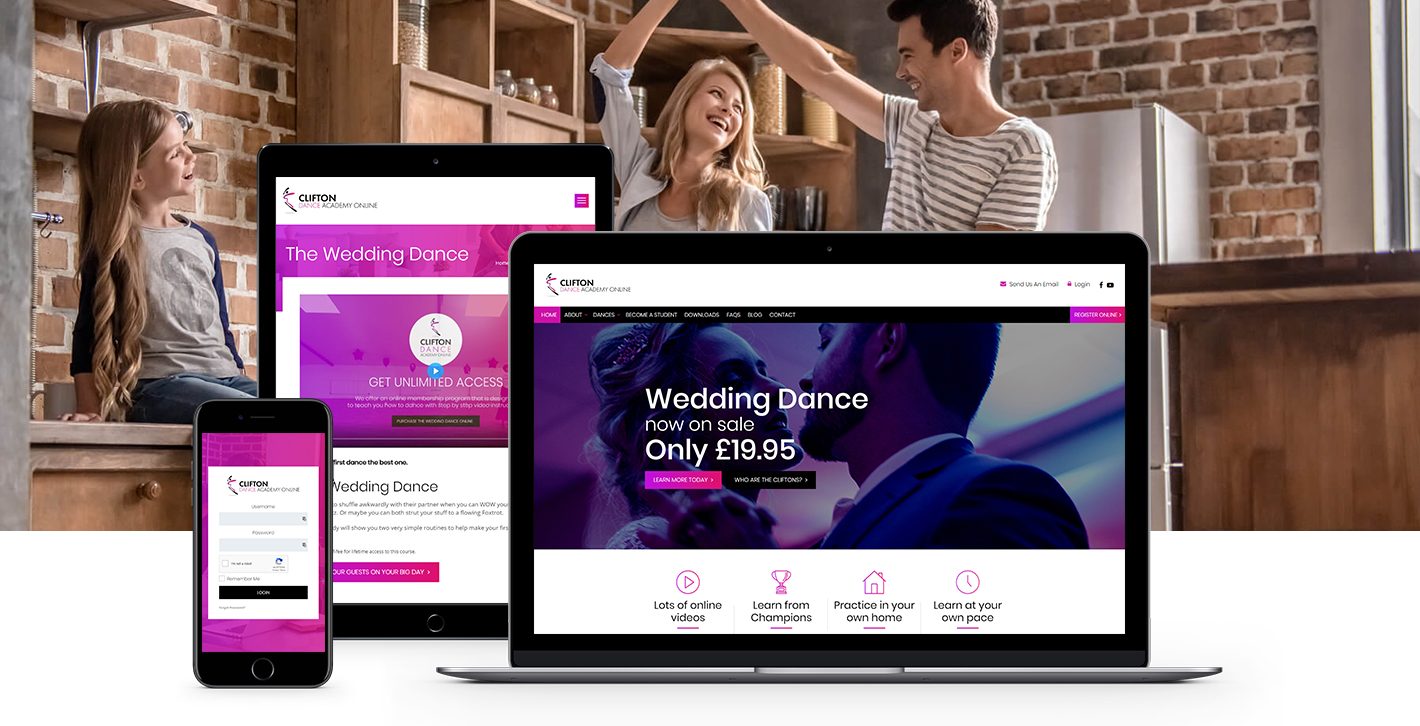 Eye-catching design and development
We had great fun working on the designs for this fun and vibrant site. The project brief was to create a clean and easy to navigate site, while making it attractive on the eye and memorable. The site was built with the capability of managing subscriptions online, the subscriptions then allow for the user to stream the dance routine and perfect them from the comfort of their own home.
Cha-cha-changing how you learn to dance
The Clifton family, while known across the world as dancing superstars are local to our HQ! We were approached by the Cliftons in 2018 with regards to their new idea in developing an online platform which will shape-up the way people learn to dance.
We sat down with Keith, Judy, Kevin & Joanne and really worked out exactly what they wanted to achieve with the online dance school. Once we understood their needs we began to plan out the project.
Keith and Kevin would often come into Laser Red HQ and we would finalise and run through designs idea's together to maximise the performance of the project.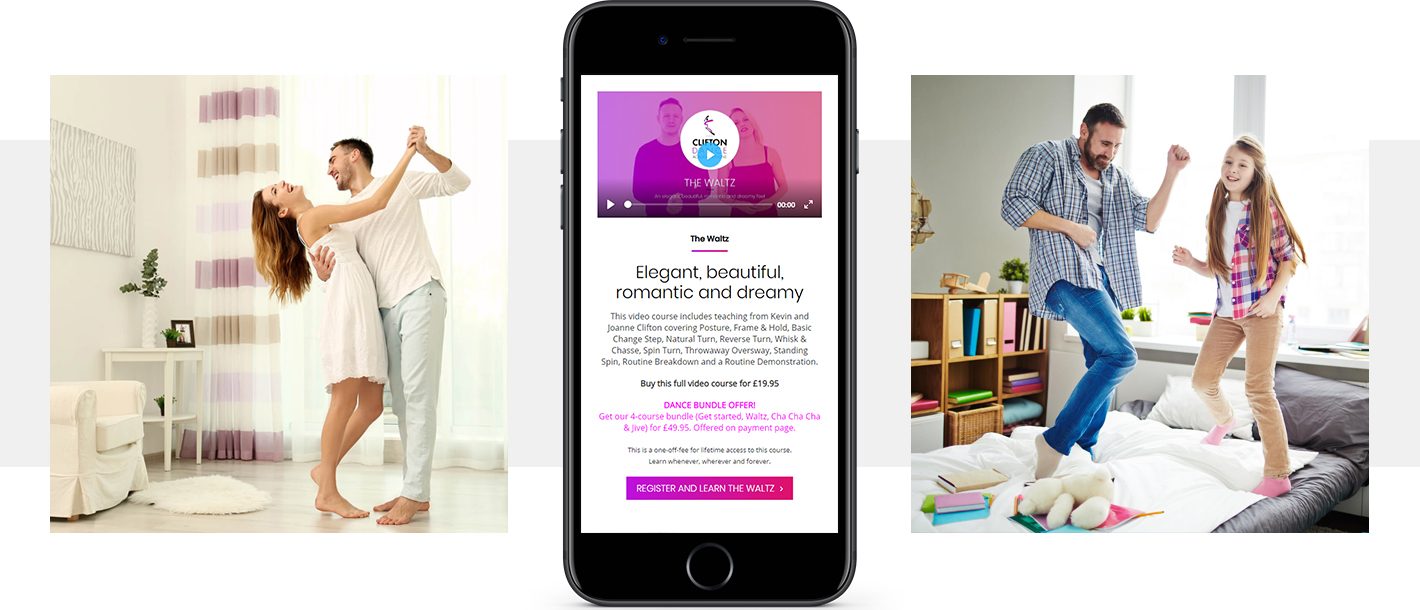 Taking the fun of dance into the kitchen
There's a real fun element to this website and it has allowed people to take the fun of dancing into their own homes. Keith and Judy are advocates of dancing in the kitchen and are keen on sharing their experiences of this by uploading videos to the website so members can learn and join in the fun.