A playful design
Being a fun and friendly company, they wanted to encompass the feeling of playfulness and happiness into their website and marketing to engage with customers.
To enhance the playful look of the site we used vector shell shading graphics throughout to make unique design elements tailored to the content.
Improved navigation
Our design team wanted to improve the user-flow, so we implemented an easy way for customers to navigate and find the products and information they need within 2-clicks.
When it comes to your pet, you want to make sure you're getting the right food and treats for their needs, so the site is geared around providing users will all the information they need to make an informed decision without overwhelming them with content.
We enjoyed working with Laser on this project. They are a brilliant team with great ideas and enthusiasm. So much hard work went in and we appreciated being kept in the loop during the build.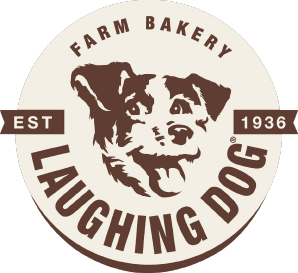 Product subscriptions make for happy dogs, and less stressed owners.
There is an increasing demand for food subscriptions, for both us humans, but also for their pets. Dogs love their food and treats, so the last thing Laughing Dog's customers want is to run out unexpectedly.
We added a comprehensive subscription system to the site to allow customers to easily get their dog food products delivered on a recurring basis, to suit them, with payments automatically taken at set intervals.
This feature was built bespoke and has already been a huge success for the client.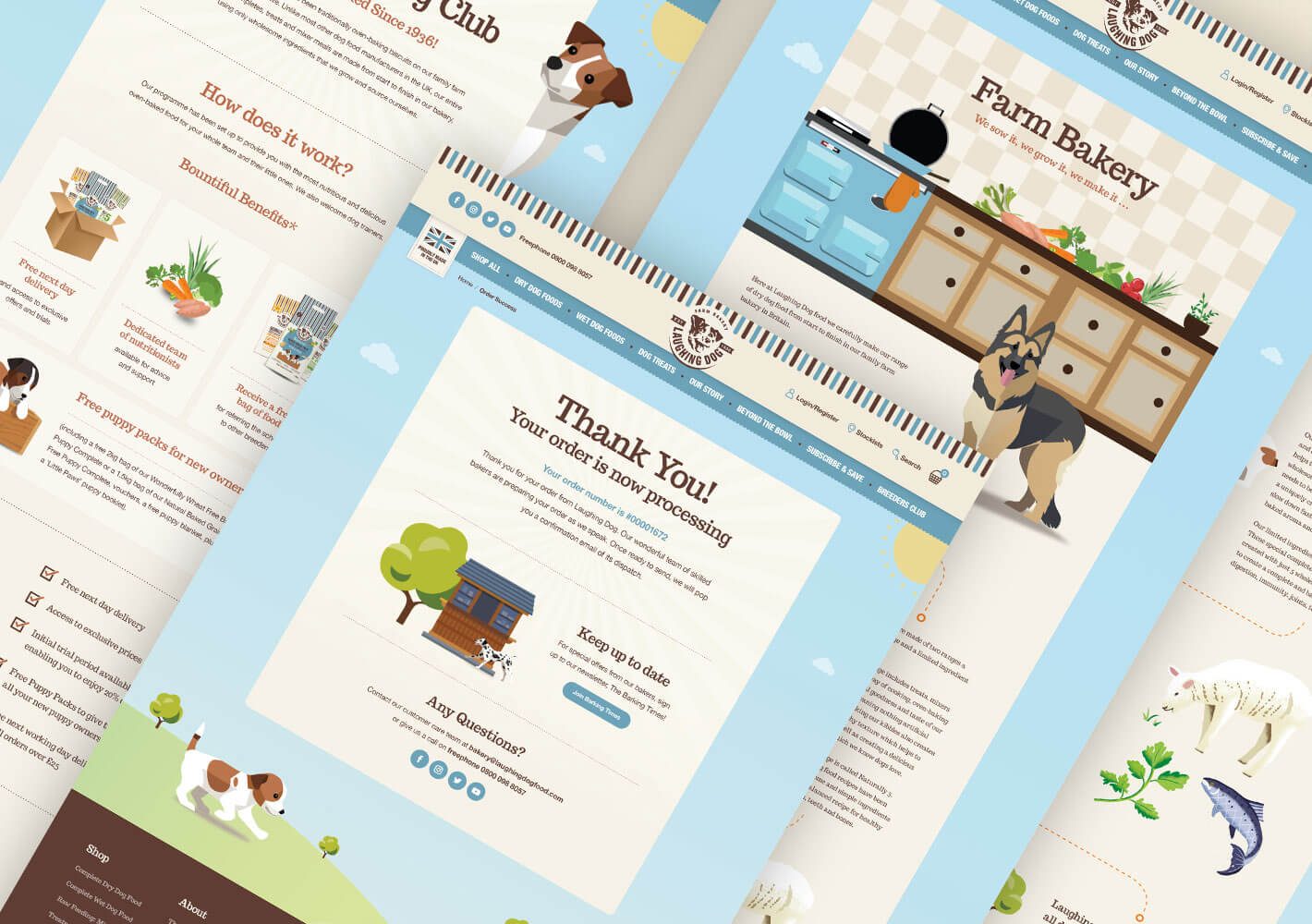 Magento meets WordPress
Magento 2 is the perfect platform for a growing eCommerce business; just like Laughing Dog. Having the ability to hold large volumes of stock without compromising accessibility or speed.
However, Laughing Dog are also a source of information, they provide an extensive wealth of knowledge on all topics of dog food, training tips and general pet wellbeing. For this reason, the marketing team at Laughing Dog also needed the means of quickly updating and adding new content to the site.
We built this new website with both a Magento 2 and WordPress backend, allowing more control over the content via the WordPress admin, which integrates with Magento 2 outputing it into the front-end of the site.

Climbing the search rankings
As part of Laughing Dog's on-going marketing strategy, we are now working with them to improve the online exposure of the website and better their SEO, with some great results already showing just 6-months in!
We also integrated their website with Mailchimp to capture user information for marketing purposes, this allows the client to create customised lists to target audiences with specific offers, based on their shopping habits.
20% Increase in average keyword position in 3-months
43% Increase in overall site health since launch