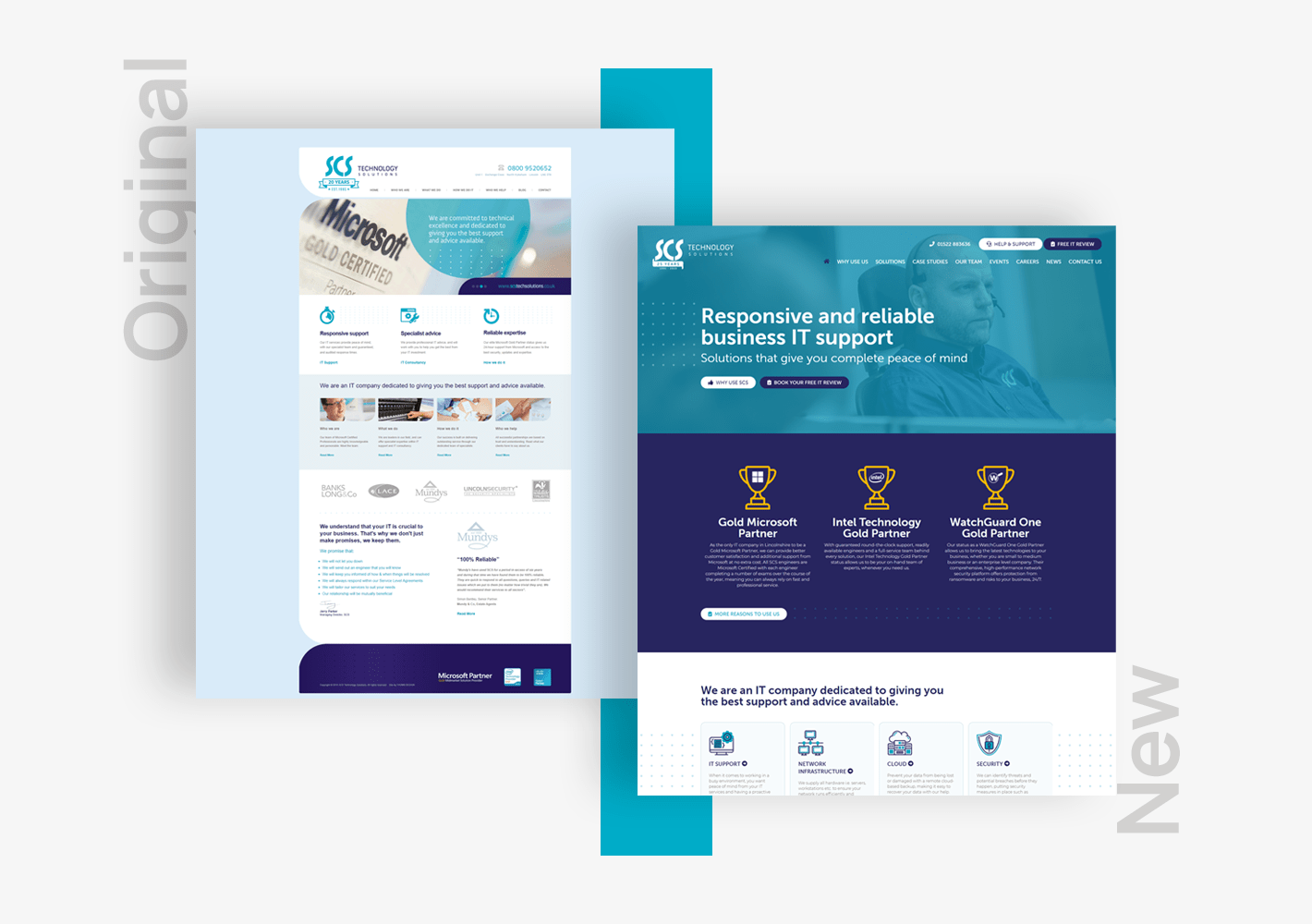 SCS Technology Solutions LTD came to us in 2019 with an ambitious objective; to help them double their client-base over the next 5-years. Their former website was very dated and uninspiring. And due to no little maintenance and virtually no on-going marketing, the online brand awareness and lead generation were almost none existent. The overall feel, design and brand of the website did not represent them as the high-flying, forward-thinking technology hub that they are.
Clean and striking
Without deferring from SCS's brand, we were able to update the design of their website to create a clean and modern feel. Highlighting their impressive awards cabinet, strong client base and multifaceted range of services.
The choice of colours and accents really highlight the quality of work SCS provide their clients.
Responsive and reliable
With code built to last, this 20-page website is user-friendly for both SCS's target-market and the client themselves. Built-in WordPress with our bespoke flexi-block builder, it allows the client free-reign to update their own content at the touch of a button.
Much like their service, SCS's new website is highly responsive across all platforms and allows the user the seamlessly navigate through the site and range of services.
Digital marketing
To help SCS achieve their 5-year target, we will be working closely with them to devise a lead generating marketing strategy which will help direct relevant leads to their super new site. Stay tuned to see how far this IT support business can go!