This local business is reaping the benefits of national exposure
Cleethorpes based company; Coastal Silver sell handcrafted sterling silver jewellery. Specialising in sea glass which is beachcombed from up and down the UK coastline, their small family business is now shipping handcrafted products nationally.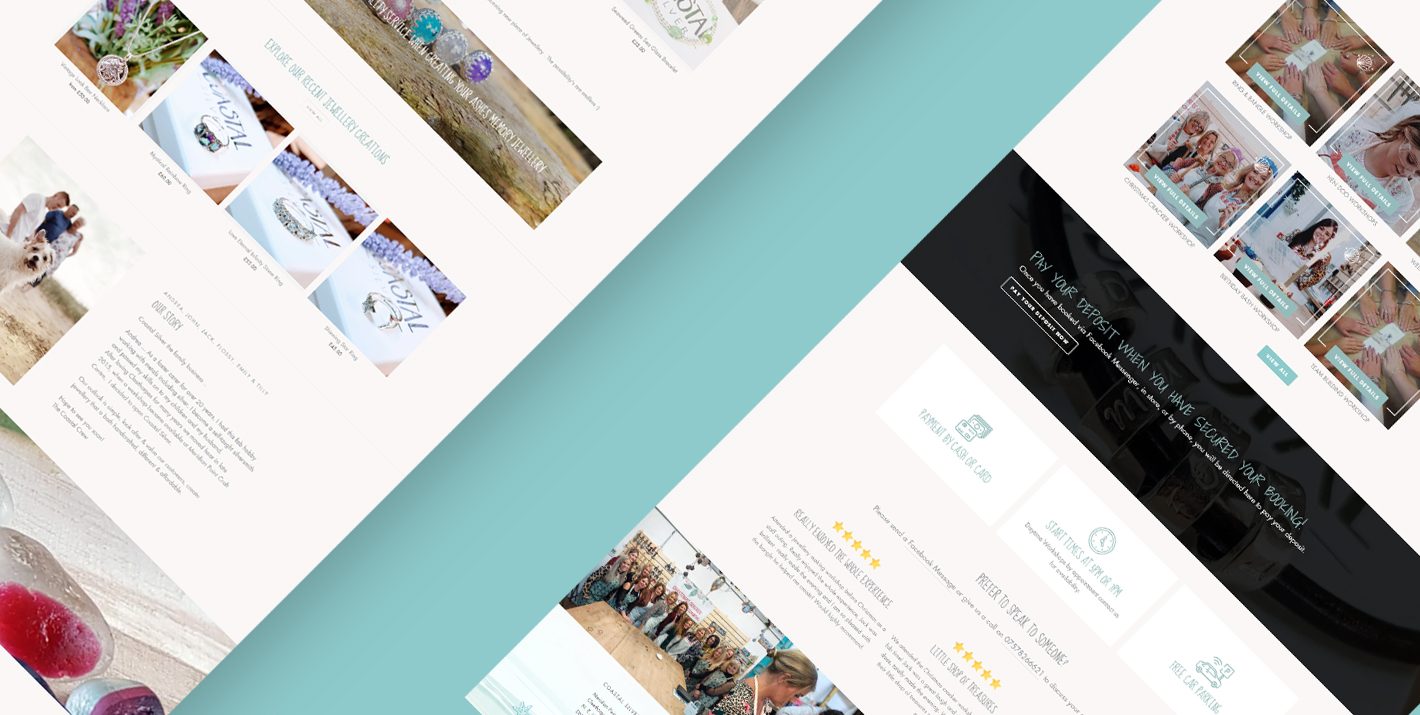 5x Increase in online transactions
272% Increase in eCommerce revenue
I don't often get round to leaving reviews but I needed to take the time out for this one. Laser Red are amazing on every level, they have worked both professionally & with a passion to help me build my online presence and their hard work has paid off.
Andrea Warnock, Coastal Silver founder
The power of SEO growth
Coastal Silver was relying on local word of mouth and social media to promote their business. Back in November 2019, social media accounted for 56% of their website traffic and was limited to a small audience.
By November 2020, their organic traffic had grown by over 330% and was now the largest source of traffic to the site. Attracting visitors to this local business from London, Manchester and even as far as Scotland.
Technically sound SEO
Conducting a full analytical and user journey audit, helped us to identify opportunities to streamline the consideration phase for customers. Simplifying the user's journey and number of clicks through the site aided with cart abandonment and increased the number of sessions with transactions by 25%.
Ensuring the website hit key performance metrics for SEO also helped yield these incredible results after just 12 months.
Getting to the top of Google
Back in November 2019, Coastal Silver ranked on the first page of Google for just two relevant key phrases. After we worked on their SEO for 12-months that total has increased to 32 first page rankings.
This growth has taken their sea glass jewellery keyword from position 100 to #2, in just 8 months.