Spreadsheets to real-time data reporting
Birthrate Plus® is a method for assessing the needs of women for midwifery care throughout pregnancy, labour and the postnatal period in both hospital and community settings.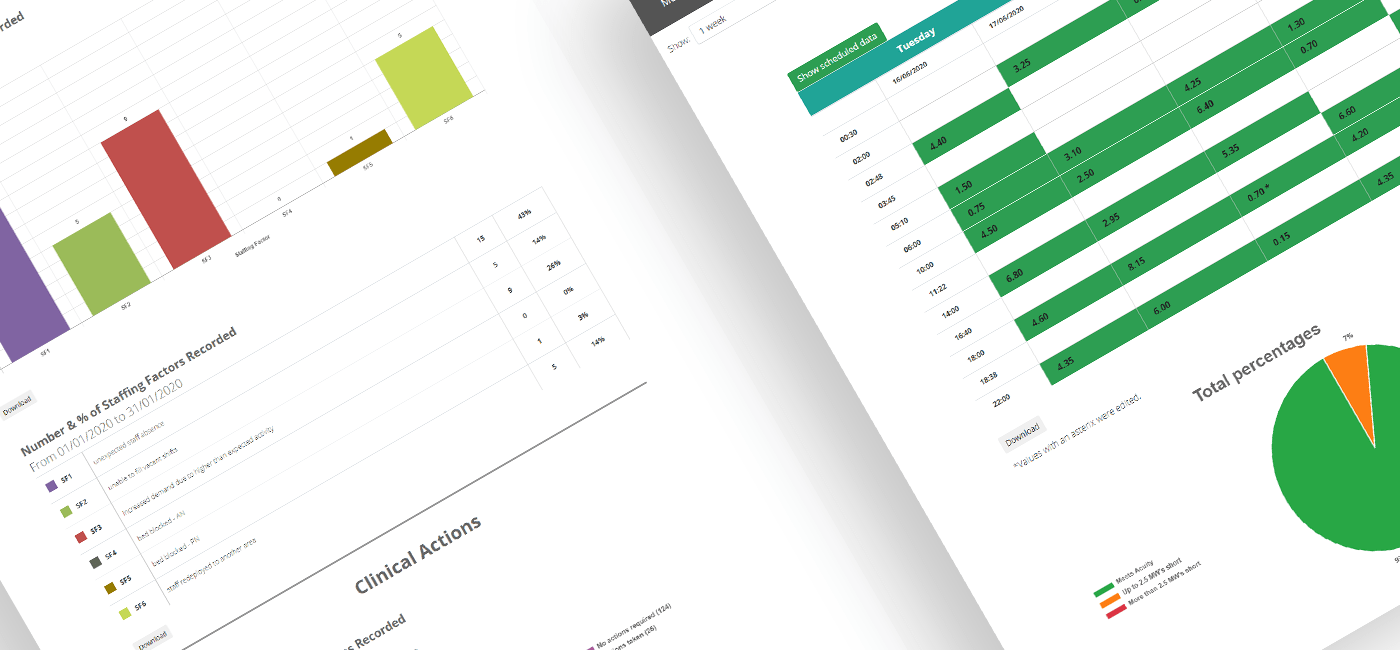 Our solution, to spreadsheets
Prior to our development, many maternity wards across the UK were using spreadsheets and paper-based systems to collect and calculate their ward acuity data.
Our solution was to develop a cloud-based application using a complex algorithm to calculate staffing requirements for maternity services in real-time, creating a more accurate and more user-friendly tool for the wards and administators to calculate their staffing levels and plan for the future.
Reporting, learning, and improving
Through the use of historical data, units can create detailed reports allowing local administrators and ward units to review their staffing factors and resulting issues.
This data is then used to make improvements and provide safer care environments to health trusts nationaly, as well as abroad.
Increased security while reducing risk
The cloud-based application stores lots of information in order to give accurate staffing levels, however, it was built to avoid processing any personal identifying information of patients or care workers.
The online software has been developed in this way to reduce the overhead on data management and to mitigate the potential risk of storing any confidential information, a feature welcomed by the NHS Trusts, and their users.