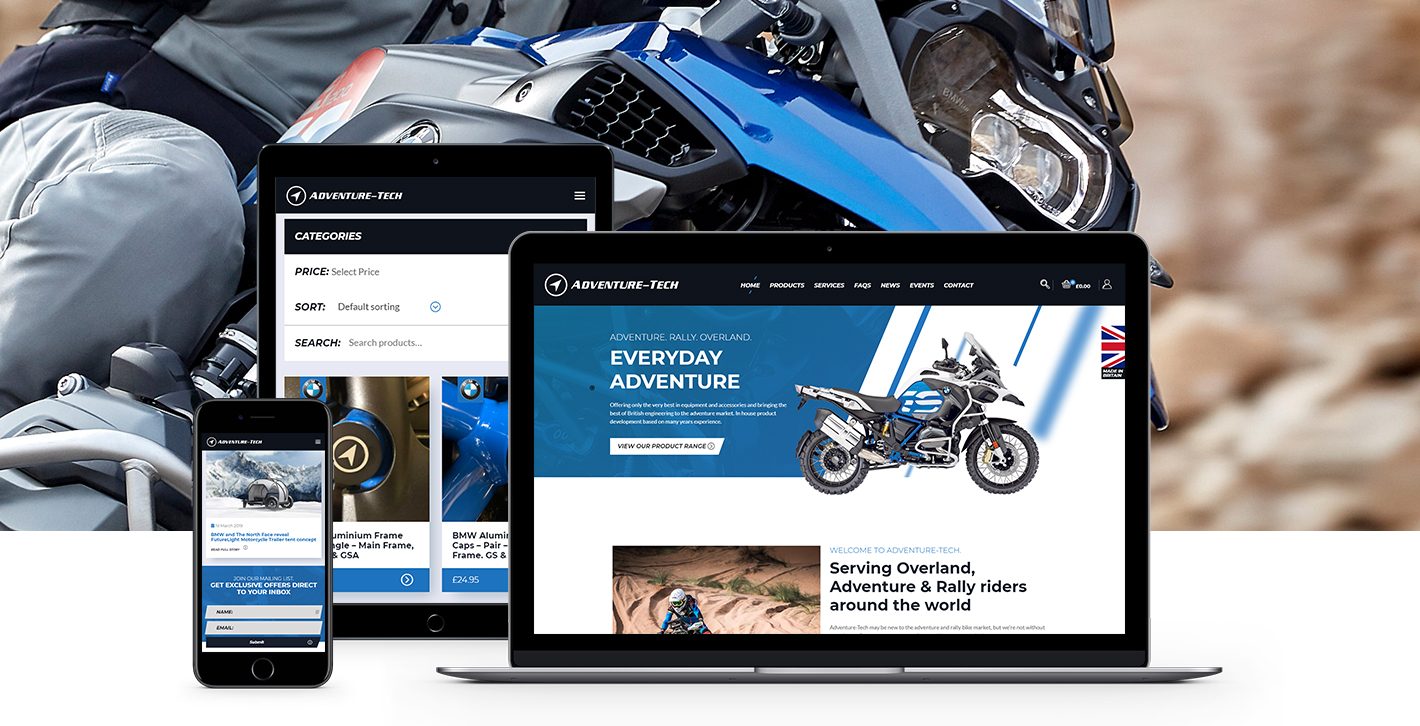 The Adventure-Tech project was not only an exciting experience for them, but a real adventure for us. It was a sector which we were yet to work with and a real opportunity to get creative with both design and photography. Adventure-Tech are a Lincolnshire based company providing UK manufactured rally and racing bike equipment and accessories across the world.
Due to growing demand, they were in desperate need of a modernised and easy to navigate website which could support their huge product range and portray their image across the world.
The CMS of choice for Adventure-Tech was WordPress, we integrated the woo-commerce plugin into the site making it e-commerce and allowing for products to be easily managed by the team and purchased by their clients.
We approached the project by firstly working out the best navigational structure to deliver the most conversions for the client. We then set to work on a modern, clean and concise website design to compliment the sitemap flow and then finally delivered a development build.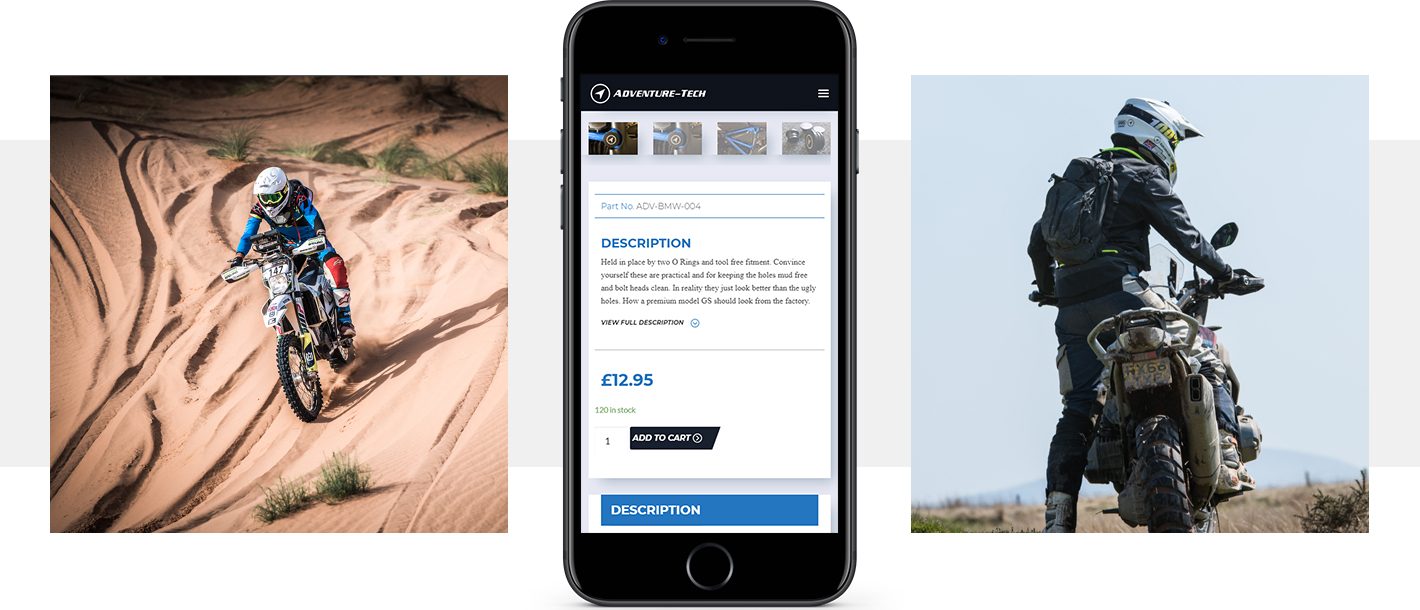 The project has been live since May 2019 and the client has been back in contact with the Laser Red team to express how delighted they are with the performance of the website so far.