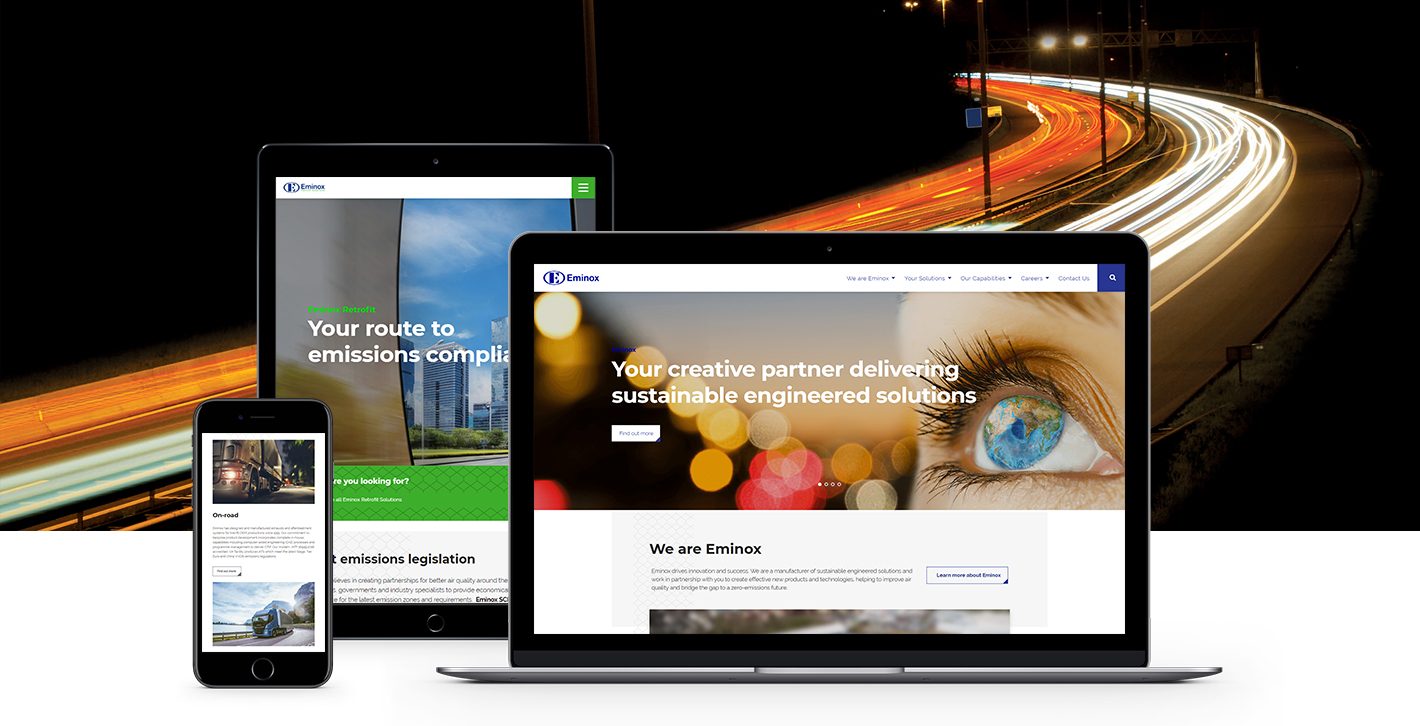 Eminox are at the forefront of innovation into sustainable engineering. However, their former website did not encompass this innovation or forward-thinking. Eminox approached Laser Red in the latter stages of 2018 with the goal of their digital presence being pulled into the 21st century.
Website Design and Development
Eminox already had a clear and recognisable brand and wanted the website design to compliment this. Other than that, we had free rein on the designs for the website.
When planning the design, the team came up with the best and most fluid way for the user to find what they wanted, within as little clicks as possible. We aimed for no more than three clicks at any point.
It was important for Eminox that the website was of multi-site functionality for both their varying sectors and internationalisation purposes. The multi-site allows the team at Eminox to update all of their brand websites from one admin area keeping the time for maintenance to a minimum.