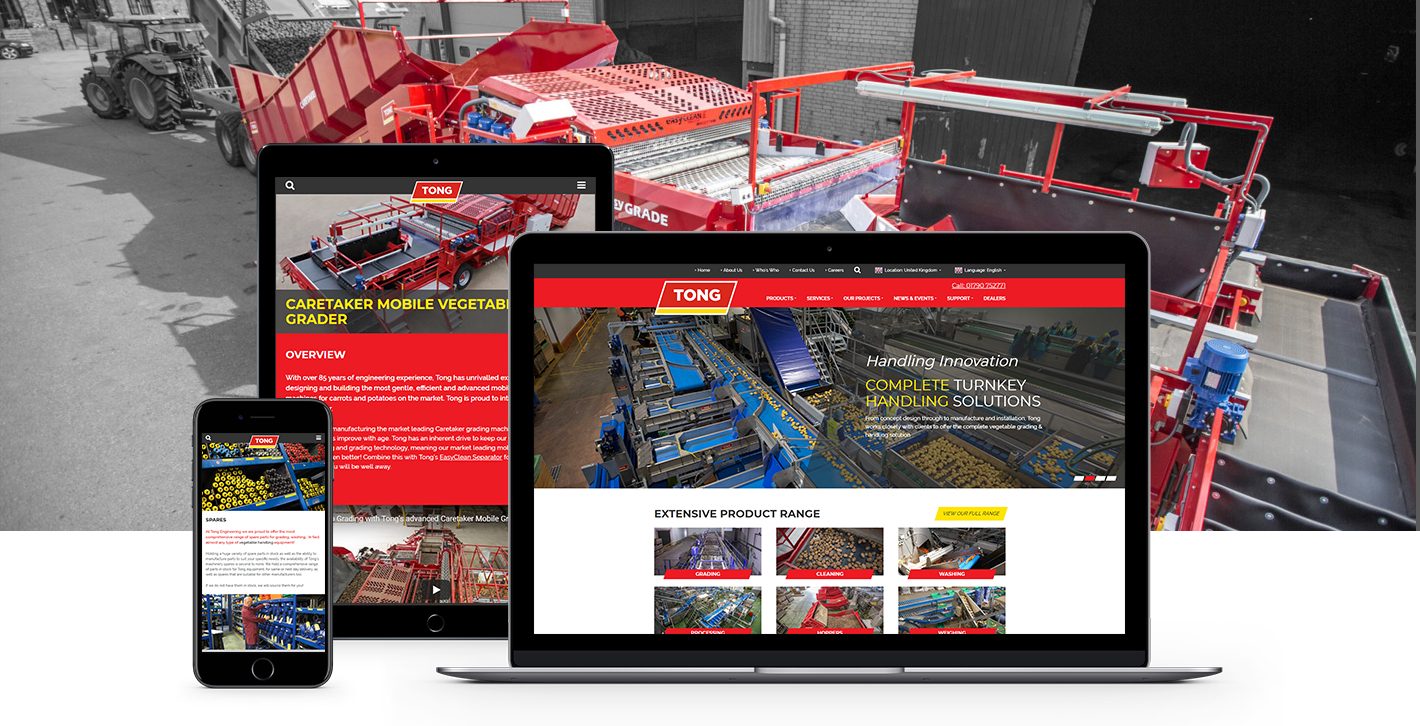 When Tong Engineering got in touch, back in 2015, we were very excited about the prospect of designing a brand new shiny website to showcase their extensive range of vegetable handling equipment. With an annual turnover of £13 million, Tong are one of our largest clients to date. The aim was to create a professional website to expand brand recognition worldwide and increase the number of visitor enquiries.
It was vital that the website provided clear and simple information about the business, products and services.
The SEO has vastly improved. It's streets ahead of our old website and we now rank ahead of our competition. We're very pleased we chose Laser Red and we now have a good ongoing relationship.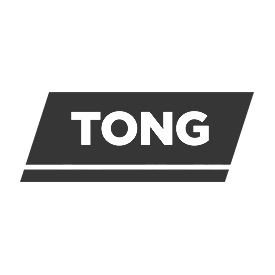 Award-winning design
As well as being an attractive, engaging design, the new website needed to be consistent with Tong's message. It needed to highlight the history, experience, professional service and high-quality workmanship that Tong Engineering are renowned for. Tong's aim was to increase trust and brand loyalty on a global scale.
This bespoke, innovative website design helped Laser Red receive the 'Best Website Design Award' for the Tong Engineering website at the 2016 Lincolnshire Digital Awards
Detailed development
We used the world's most popular content management system WordPress for this site. It was vital that Tong were able to easily update and manage the website content once it was up and running. So not only did we make the website responsive and optimised for all devices, it was easy to use.
Some additional functionalities that we created to make this website the very best included:
Client testimonial manager
Dealer directory manager
Event list manager
Products search facility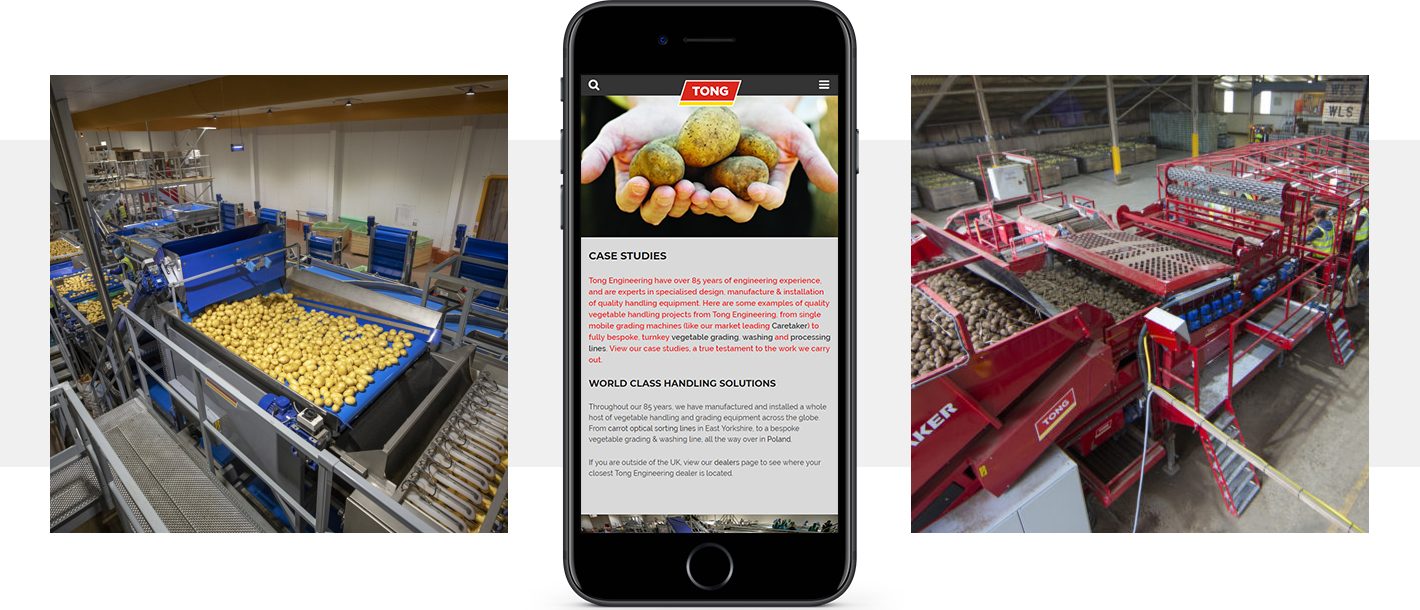 Climbing the search rankings
Search engine optimisation was a huge focus with the new website. Throughout the build, as part of our highly effective process, we optimised the website using microdata and Schema.org code. This helped to give the website the best possible opportunity of being indexed to begin with.
We then ran a full site and content audit, identifying any gaps in the content on the site. It's a good job we love spreadsheets, with the huge portfolio of product pages that needed optimising! Competitor analysis is also part of our service. We helped to identify gaps in the current market, enabling Tong to get ahead of the competition with their SEO.
Crossing digital Oceans
In 2018 Tong Engineering expanded the business into the US, which brought about the need for an international website and international SEO strategy.
Using a multisite facility built into the WordPress CMS we were able to duplicate the website across for the US market. After a process of content alternations to match US terminology the website was ready to launch.
Within the first 6 months 75% of Tong Engineering US keyword were ranking on the first page of Google.
147% Increase in traffic to the website
117% of 133 UK keywords ranking 1-10
Continuing Success
We worked solidly (and are continuing to work) on optimising the Tong website for search engine visibility. Originally, we started off with a list of 70 keywords across the site, and 50% of these were ranking between position 1 and 10 (so on the first page of Google).
We continued to work our SEO magic and to date we have increased the results to 133 high ranking keywords for the UK and 155 for the US.
Tong Engineering is also experiencing YoY website traffic growth of 147%.