Low-cost audience engagement
A beautifully designed, and expertly created email marketing campaign is a low-cost way to engage with your audience. Driving them to your website, effectively generating sales.
With real-time performance reporting, let Laser Red's digital marketers build your powerful, GDPR compliant, email marketing campaign.
We have worked across a huge variety of clients across a wide range of industries. This makes us the perfect choice to design and create the perfect email to complement your brand. We'll make you stand out from the crowd(ed inboxes).
I would like to know more
We've worked with Laser Red for more than two years on a number of projects including web design, social media, SEO and PPC campaigns and design work. They are innovative, responsive, creative, great communicators, and most importantly to us, they care. We love working with them!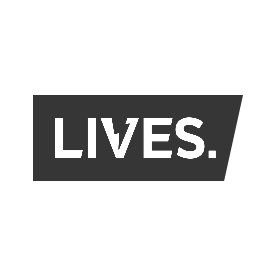 Sit back and relax
Email automation is your new best friend. It's your hardest worker 24/7, not missing a beat and never complaining.
Whether you're rewarding your most loyal customers or giving them a special birthday discount code, let your automation take care of it. Don't let potential customers slip through the cracks – let our digital marketers take care of automating your email marketing today.
Meet our marketing team
I have engaged Liam and his team for 8 years. During that time he has produced for me a visually attractive website, with frequent upgrades to reflect changing design trends and SEO features. Liam updates me on new features and 'bolt on' services to ...
Show More
Posted 1 month ago
Laser Red just get it right... They are very easy to work with across the board and make great looking, effective websites. The team have a broad range of skills with the technical expertise, marketing prowess and business acumen to help a company de...
Show More
Posted 2 months ago
I would highly recommend Laser Red to anyone and everyone! They've helped us so much over the years with our website and even designed and programmed the worlds first online hydraulic hose builder for us! You will not be disappointed if you choose La...
Show More
Posted 2 months ago
We always receive first class service from Laser Red and are very happy with the advice and support we are given for all aspects of marketing they deal with for our accountancy firm. Our website and social media forums are now getting some great resp...
Show More
Posted 2 months ago
Laser Red designed and built our website at Newland Partners Ltd. We're really pleased with the end result and the great work of the team to go the extra mile to meet our needs.
Posted 3 months ago
Performance insights
Analysis and evaluation are at the heart of any effective email marketing campaign.
Our team of experienced marketers provide extensive tracking on the performance of your email marketing. Including how many people opened the email, how many clicked, and most importantly the revenue generated. Allowing us to gather insights for optimising your campaign further.
We are experienced at utilising multiple email marketing platforms, and carry out regular spam delivery tests too.
Where do I sign up?