Low-cost audience engagement
A beautifully designed, and expertly created email marketing campaign is a low-cost way to engage with your audience. Driving them to your website, effectively generating sales.
With real-time performance reporting, let Laser Red's digital marketers build your powerful, GDPR compliant, email marketing campaign.
We have worked across a huge variety of clients across a wide range of industries. This makes us the perfect choice to design and create the perfect email to complement your brand. We'll make you stand out from the crowd(ed inboxes).
I would like to know more
We've worked with Laser Red for more than two years on a number of projects including web design, social media, SEO and PPC campaigns and design work. They are innovative, responsive, creative, great communicators, and most importantly to us, they care. We love working with them!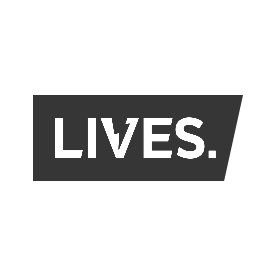 Sit back and relax
Email automation is your new best friend. It's your hardest worker 24/7, not missing a beat and never complaining.
Whether you're rewarding your most loyal customers or giving them a special birthday discount code, let your automation take care of it. Don't let potential customers slip through the cracks – let our digital marketers take care of automating your email marketing today.
Meet our marketing team
We approached Laser Red with a brief for a full business re-brand to conclude with a new website / digital marketing strategy, the presentation and proposal by Liam and his team ticked all the boxes and after several months of activity the project is...
Show More
Posted 3 weeks ago
N Harris, TFM Countrystore
Great company to deal with
Posted 1 month ago
We attended a talk about Google Adwords which was run by Liam and Tom. It really opened our eyes to what goes into running a good campaign...lots to think about and a really good help. Thanks guys.
Posted 1 month ago
Laser Red are an award winning digital marketing agency for a reason. Thoroughly professional throughout - from initial consultation through to finished product.
Posted 2 months ago
Things break on my site and Laser Red is very quick to fix things back again, usually within hours and at no charge.
Posted 3 months ago
Performance insights
Analysis and evaluation are at the heart of any effective email marketing campaign.
Our team of experienced marketers provide extensive tracking on the performance of your email marketing. Including how many people opened the email, how many clicked, and most importantly the revenue generated. Allowing us to gather insights for optimising your campaign further.
We are experienced at utilising multiple email marketing platforms, and carry out regular spam delivery tests too.
Where do I sign up?