Highly rated website development agency
Looking to improve your current website, upgrade to a new platform, or just work with an innovative and new website development agency?
We have a highly technical team dedicated to creating long-lasting partnerships with our clients – supporting them through thick and thin.
We develop websites that drive revenue-generating leads
A website is a digital front door. The first port of call for existing and potential customers in a sea of competitors.
Our websites are developed with our clients business and brand in mind.
Not only do they look amazing but they drive customers to get in touch or make a purchase. With enhanced functionality and ease of use, clients should be able access all areas of your website within 2-clicks.
Explore our previous work
Benefit from our technical experience
You need to know that the team handling your website development and support is experienced, professional, and can manage anything that comes their way.
Our team of developers have a combined collective knowledge of more than 50 years and can tackle any problem that comes their way with reliable and robust solutions.
Finally, get a good night's sleep
Whatever is keeping you awake at night, we provide workable solutions you can rely on for the long-term. We are problem solvers and solution finders, giving you peace of mind that your business is in safe hands. So if your website isn't performing as it should or is liable to security breaches we are here to provide groundbreaking website development that works for you.
.
Get support when you need it most
You'll never be short of support from us, as we have a large team of very technical staff, with 9 full-time developers and 6 digital creative marketers, we're here for you when you need us. From small content amends to new projects and website development, there isn't a query that we cannot help with, so reach out to us today.
Boost your business growth
We understand what's truly important for businesses to thrive, that's why we take a measured approach to our website development work to ensure it's delivering a positive ROI and helping to improve your business. We are open and transparent about the work we do and the results we can bring for your business.
N Silver, Chief Executive at LIVES
We've worked with Laser Red for more than two years on a number of projects including web design, social media, SEO and PPC campaigns and design work. They are innovative, responsive, creative, great communicators, and most importantly to us, they c...
Show More
Posted 1 month ago
Great communication, delivered project on time and exceeded our expectations.rnHats off to the whole team, great experience and wouldn't hesitate using them again.
Posted 1 month ago
I have engaged Liam and his team for 8 years. During that time he has produced for me a visually attractive website, with frequent upgrades to reflect changing design trends and SEO features. Liam updates me on new features and 'bolt on' services to ...
Show More
Posted 1 month ago
We have been working with Laser Red for a few months now and have been very happy with the service we are receiving from them. Nothing is too much trouble and Liam and the team have taken care of our business marketing needs and generated great roi.
Posted 2 months ago
First class service and product from a very professional team. I can't recommend Laser Red highly enough.
Posted 2 months ago
Frankly, we give a damn!
Long-term relationships with clients like you are our bread and butter and are based on mutual respect, dedication to your goals, and a deep understanding of what your online business needs to succeed.
Our team care about the website development work they produce and take great pride in what gets pushed out to the World Wide Web. We don't cut corners and we never say "that'll do".
Mobile-first website development
The very best websites need to be responsive, meaning they can be viewed and engaged with on any platform or device.
If your website isn't responsive to mobiles you can kiss goodbye to around 60% of your potential audience.
We don't just adapt desktop websites to fit mobile devices, we develop websites with a mobile-first concept ensuring the user experience is fluid for all.
Looking for a responsive website?
You'll love our transparent and open communication
We know that the key to success is good communication, and so you'll never hear us try and confuse you with jargon when simple, no-nonsense communication will do.
Looking for a new website development agency in Lincolnshire? What are you waiting for…?
With offices in both Grimsby and Lincoln, we cover a vast area, our experience could be just what your business needs!
Here's how we can help your business…
B2B & B2C Solutions
Magento Commerce
Integrations
Magento 2 Open Source
Website Development
Recovery Projects
Retainer & Contract Work
UI/UX & Design
Magento Development
Performance Optimisation
Digital Marketing
Support & Hosting
Want to know more?
☎ Call us 01472878496
The results of the new ecommerce site have been fabulous. Within 18 months we now turnover £200,000 from a standstill start. We're very very happy with Laser Red and would recommend them to anybody looking to transform their ecommerce division.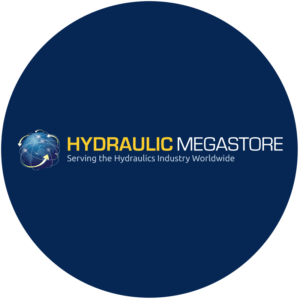 Is your website open to security breaches?
Old websites with no support or updates are sitting ducks for hackers stealing your details and your client's information.
Protect your business for the future with website development, migration to an upgrade or re-platform and let us move you to a reliable and supported website.
We're all about going that extra mile
It's not about clocking in and out; it's about giving our best to every business, every project, and every task. Our confidence in our abilities is based on more than just our own words. We have won numerous awards for our website development, design, digital marketing and customer service.
NEED HELP?
Schedule a call with one of our technical team
Speak to our technical team who can run through the problem with you and work on finding a solution.
We're open Monday – Friday, 9am – 5pm.
We'll aim to call you back within 30 mins of receiving your message.