We're an AERO Commerce partner!
Here at Laser Red, we like to make sure that our clients have access to a wide range of software that will suit their individual digital needs.
Grow your online business
Our recent partnership with Aero Commerce means that our growing number of eCommerce clients now have access to a great platform to work with.
Contact us to learn more
Built with best practice in mind
This modern eCommerce platform is built to convert your clients. From SEO and marketing features to security best practice and multi-tier customer support service, you're good to go from day one.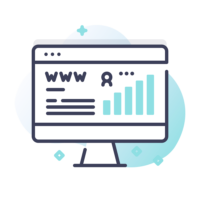 High performance on Google
Nothing beats a professional-looking online shop than speed, Aero is built to hit all of Googles performance metrics offering a better online experience for your customers.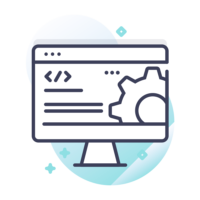 Modern technology stack
Aero combines a modern technology stack with a fresh approach to building online shopping experiences. The result is a lean, robust platform that is changing the face of eCommerce.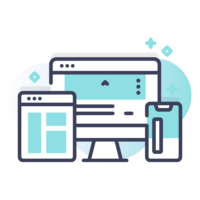 Powerful out of the box functionality
Aero contains the essential features you'd expect from a modern, powerful, eCommerce solution. No need for masses of additional plugins, bolt-ons and bulk.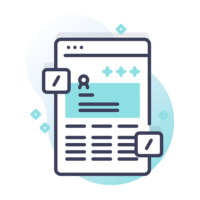 Easy to use and extend
The dashboard usability of Aero is so simple even the most novice of businesses will be able to manage stock, it is powerful yet intuitive; you don't need to be one of our genius developers to use it. Add new products and scale up!
What is Aero Commerce?
Aero Commerce is probably less well known than that of WordPress, Magento and Shopify, only because it is new to the market, but it certainly packs a punch!
Aero is a performance-based eCommerce platform designed to better suit the needs of online shops that are serious about eCommerce. The platform is feature-rich, lightning-fast,
fully extendable, and scalable.
How does Aero Commerce compare?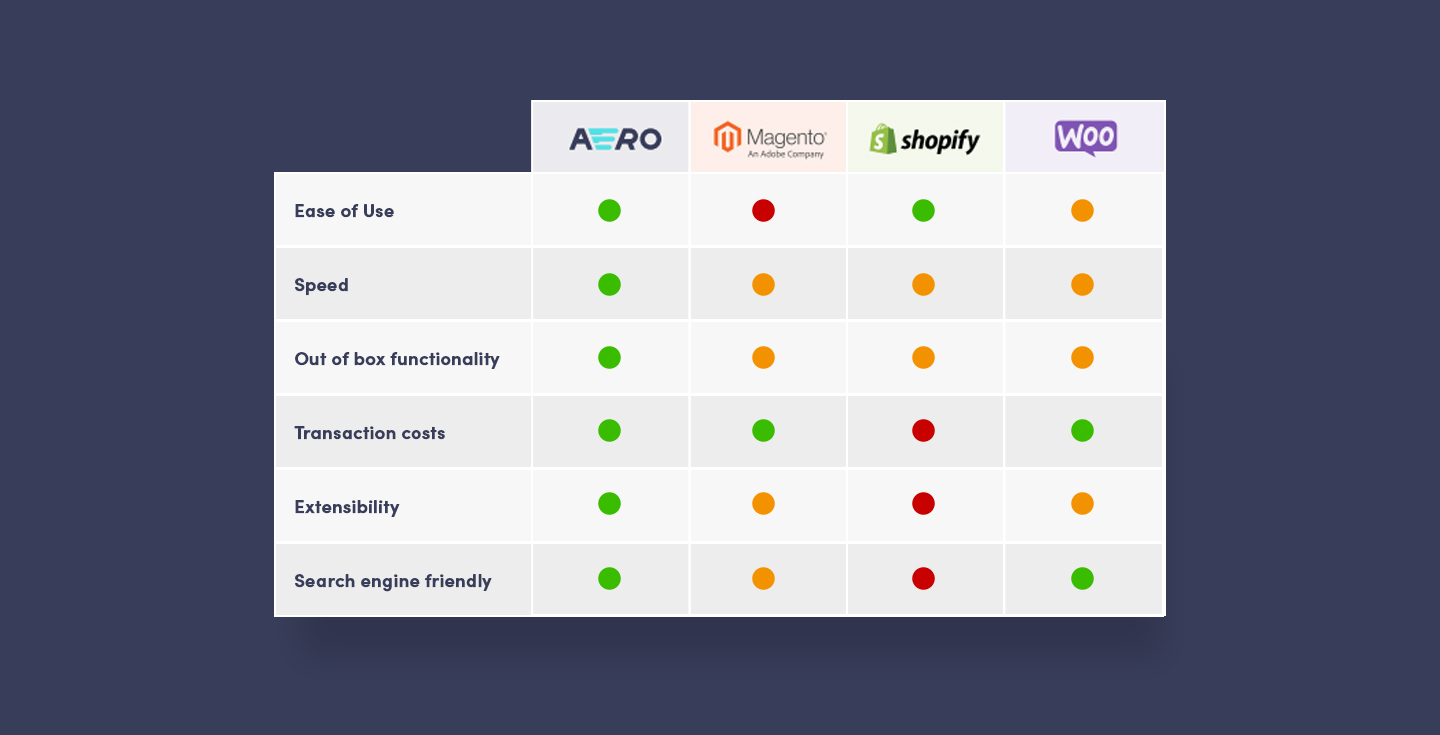 Why Laser Red and Aero Commerce?
When it comes to choosing your next eCommerce agency, you can trust us to provide a customised service to fill the gaps in your current structure. Whether you're looking for design, development, marketing, or a bespoke eCommerce package, we provide the right long-term, reliable solutions.
No more time-wasting tasks

You get a team dedicated to getting the jobs done that you don't have time for. From updating your website security, to adding in fresh content, we are here to take the weight off your shoulders.
Get support when you need it most
You'll never be short of support from us, as we have a large team of very technical staff, with 9 full-time developers, 5 digital creative marketers, and 3 designers – we're here for you when you need us.
Boost your business growth
We understand what's truly important for businesses to thrive, that's why we take a measured approach to our work to ensure it's delivering a positive ROI and helping to improve your business.
Why us?
Frankly, we give a damn!
Much like Aero Commerce, building long-term relationships with clients like you are our bread and butter. That's why we teamed up with a like-minded platform to deliver seamless results. Our relationships are based on mutual respect, dedication to your goals, and a deep understanding of what your eCommerce business needs to succeed.
Our team cares about the work they produce and take great pride in what gets pushed out to the World Wide Web. We don't cut corners and we never say "that'll do".
We focus on your objectives
Driving growth and improving sales
An Aero Commerce website from Laser Red is designed to give your customers a fast and seamless journey through your online shop to checkout. We minimise the obstacles that result in cart abandonment.
Improving your conversion rates and driving sales.
I don't often get round to leaving reviews but I needed to take the time out for this one. Laser Red are amazing on every level, they have worked both professionally & with a passion to help me build my online presence and their hard work has paid off.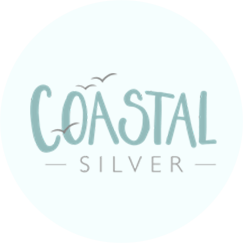 I thought the training session was very helpful and insightful and I would definitely recommend this service. Tom gave me a great insight into all the SEO and Google tools available, some that I didn't even know existed.
Grimsby Hydraulic Services
"I decided to move from Magento 1 using my current design as a base. I am really happy with our outcome. The core website remains but with the updated features we have created a seamless and modern shopping experience for my customers!"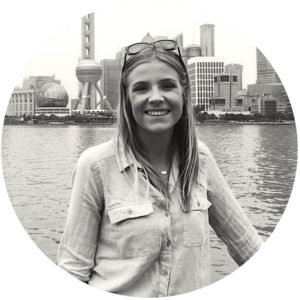 We enjoyed working with Laser on this project. They are a brilliant team with great ideas and enthusiasm. So much hard work went in and we appreciated being kept in the loop during the build.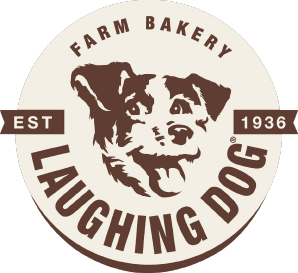 We're all about going that extra mile.
It's not about clocking in and out; it's about giving our best to every business, every project, and every task. Our confidence in our abilities is based on more than just our own words. We have won numerous awards for our eCommerce design, digital marketing and customer service.
Learn more about how we can help your business online.
Contact our team today, it only takes 1 moment and we will get in touch within one working day.
We are excited to start growing your online business.