Do you need some financial help with your next project?
If you're a manufacturing SME, we can help you access funds up to 43% of the total project value. This free pot of money can be used to contribute towards growing your business or expanding your digital horizons. Our friendly experts can guide you through the whole process.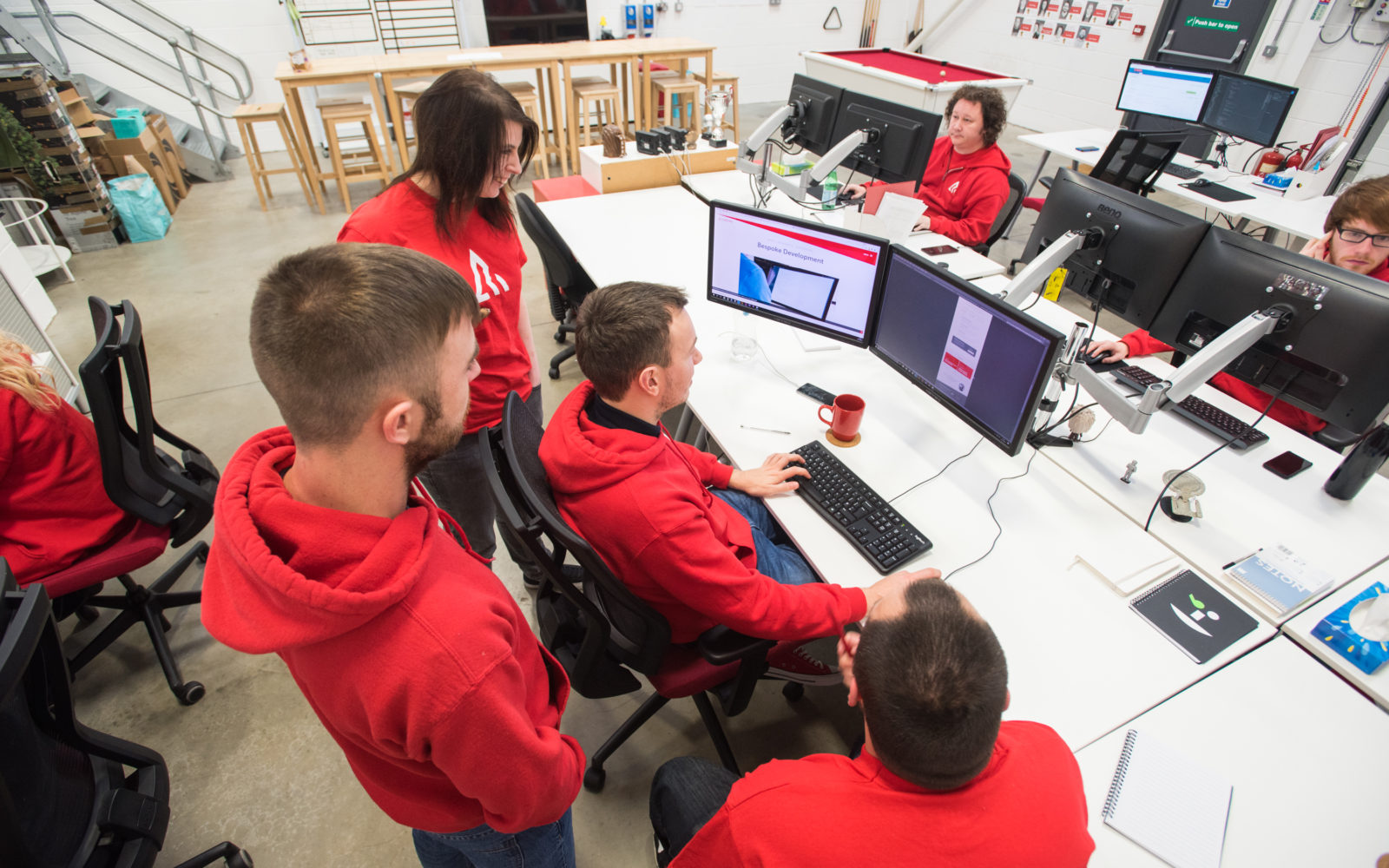 Speak to our expert team about how you could claim completely free EU funds.
You can gain a significant advantage over your competition with a professionally developed website and conversion-driven marketing.
How about all of that for nearly half the price?
If you have a idea for expansion but don't know where to begin speak to our friendly team today.
Are you a manufacturing SME?
The grant funding is available for manufacturing businesses right across the UK with Lincolnshire receiving one of the biggest grant rates available.
The growth funding is aimed at SME's to help them address specific challenges that are affecting their performance and helping them to achieve their potential.
I'd like to find out more
Claim 43% back on a new website
If you're based in Lincolnshire, you could be entitled to EU funding which could mean a new website, branding refresh or a digital marketing campaign to help grow your business for a fraction of the cost.
So if your website design is still in the dark ages or your SEO is non-existent. This funding could help you expand.
I'd like to find out more
Always very Helpful
Posted 1 month ago
I run my own agency and met Liam around 2 years ago. In that time we have shared knowledge, systems and processes to better help one and another. I have learnt much from Liam and his team and their success helps drive our own. Over the past 2 years I have really come to respect their work and process and they would be one of the only agencies I would trust working on our client projects or even our own website.rn
Posted 2 months ago
Laser Red just get it right... They are very easy to work with across the board and make great looking, effective websites. The team have a broad range of skills with the technical expertise, marketing prowess and business acumen to help a company deliver its digital business objectives and then, most importantly, measure success and suggest iterative improvements based on concrete facts. Pre and post sales customer support is also awesome. I can't rate them highly enough.
Posted 2 months ago
Excellent service from some very talented people.
Posted 3 months ago
Laser red is a fantastic team to work with.
Posted 3 months ago