Key Stats
2X revenue
paid job adverts
Stonebow Media is the home of The Lincolnite, Lincolnshire Reporter and Lincolnshire Business. They also offer a range of bespoke media services.
The brief
Daniel from the Lincolnite approached us to work on the third iteration of their website, code named Chryseus, meaning Golden. With over 900k visitors to the site per month, they were due an upgrade!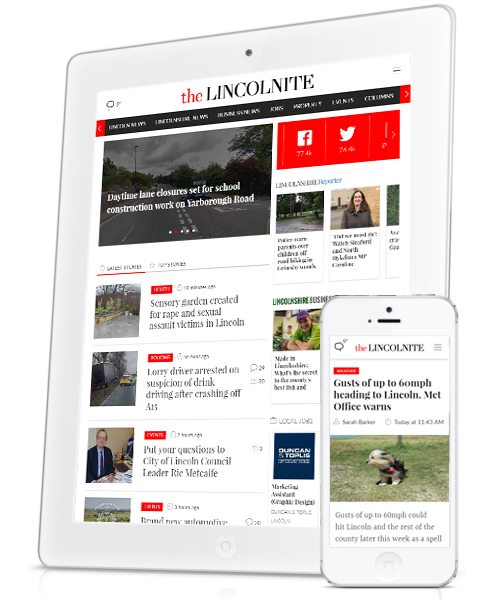 The brief included a very detailed plan and list of requirements for the new website, and although the back-end of the website was to remain the same (using the popular content management system, WordPress), they needed improved functionality to help streamline the website for their users and business goals. The Lincolnite also wanted an improved job vacancy plug-in to work on their WordPress powered website.
We were also asked to create a new website theme and functionality for Lincs Business, to include an online issue manager, and the integration of an email campaign sign-up system.
Visit the website
Lincs Business
How we helped
As well as carrying out highly extensive website development, we also optimised the Lincolnite so the website could be viewed on various devices. It soon became clear after looking at the statistics for the site that many visitors were browsing whilst out and about. For the Lincs Business site, we created a bespoke website, with some cool interactive elements to make it really stand out.
The development of the plug-in for the Lincolnite required lots of planning. We put together a schedule for how the plug-in would work, from the initial project outline to the payment processor best suited for the project. We redesigned the job listing page, and also changed the filtering system, sidebar widgets and email notifications. We also integrated a new and much faster card processing system (Stripe) which helped to double the sales of the jobs system.
Visit the website
The Lincolnite Jobs
Some cool stats from Stonebow Media
Did you know…the Lincolnite is Lincoln's favourite news website, with over 1.3 million page views a month. Lincs Business (established in 2014) is now the top business publication in the area!
It was no wonder they needed a little help from us to make their websites a little more exciting and interactive!