Tape 2 Tape are a team who put on quality running races, providing a safe and enjoyable race day experience.
The brief
Tape 2 Tape wanted a more engaging, impactful and inspiring first impression when visitors came to their site. They wanted to provide runners with better information both pre- and post-race, as well as increasing the number of participants.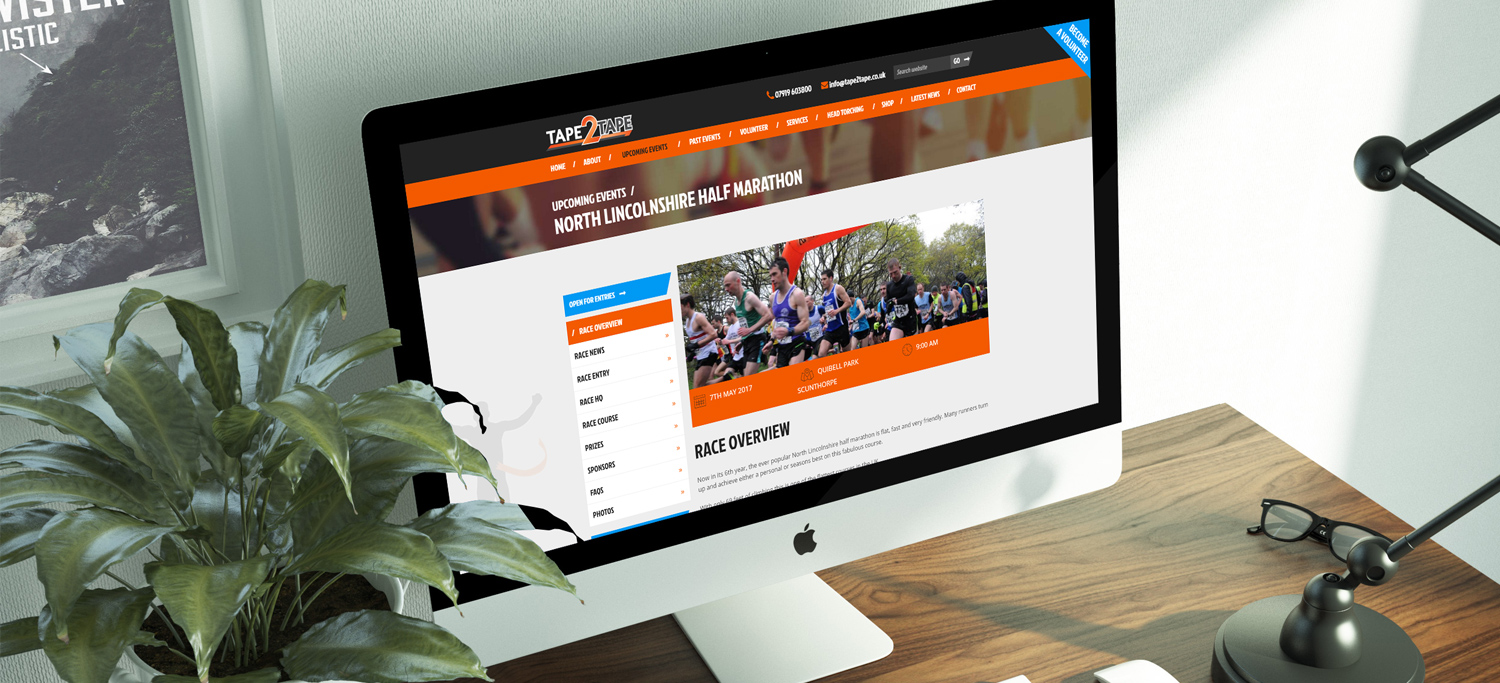 How we helped
We completely redesigned their website, giving it a clean, modern and striking feel with engaging elements to it. The website design and layout was also mobile-optimised and adapted to the user's device size, thus enhancing user experience. Sponsorship was another aspect that Tape 2 Tape wanted to improve, so using WordPress we made it easy to add and remove sponsors from the website and each race. We integrated both Facebook and Twitter within the website to increase social following and help improve brand awareness.
Visit the website
Tape 2 Tape