OceanBlue Logistics Stats
2102%
Average monthly ROI
+1,000
Impressions within 3 months
We have been very impressed with the way Laser Red handled the creation of our website, they grasped the idea very quickly, they also added some vital input to our idea's which made our site even better


Rob Salt – Oceanblue Logistics, Lincolnshire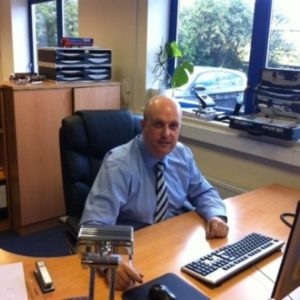 OceanBlue are a logistics company based in Grimsby that specialises in the transportation of manufactured goods, including hazardous cargo to all areas of Scandinavia and the Baltics. They also cover Europe and other worldwide destinations via air, sea and road for both export and import purposes.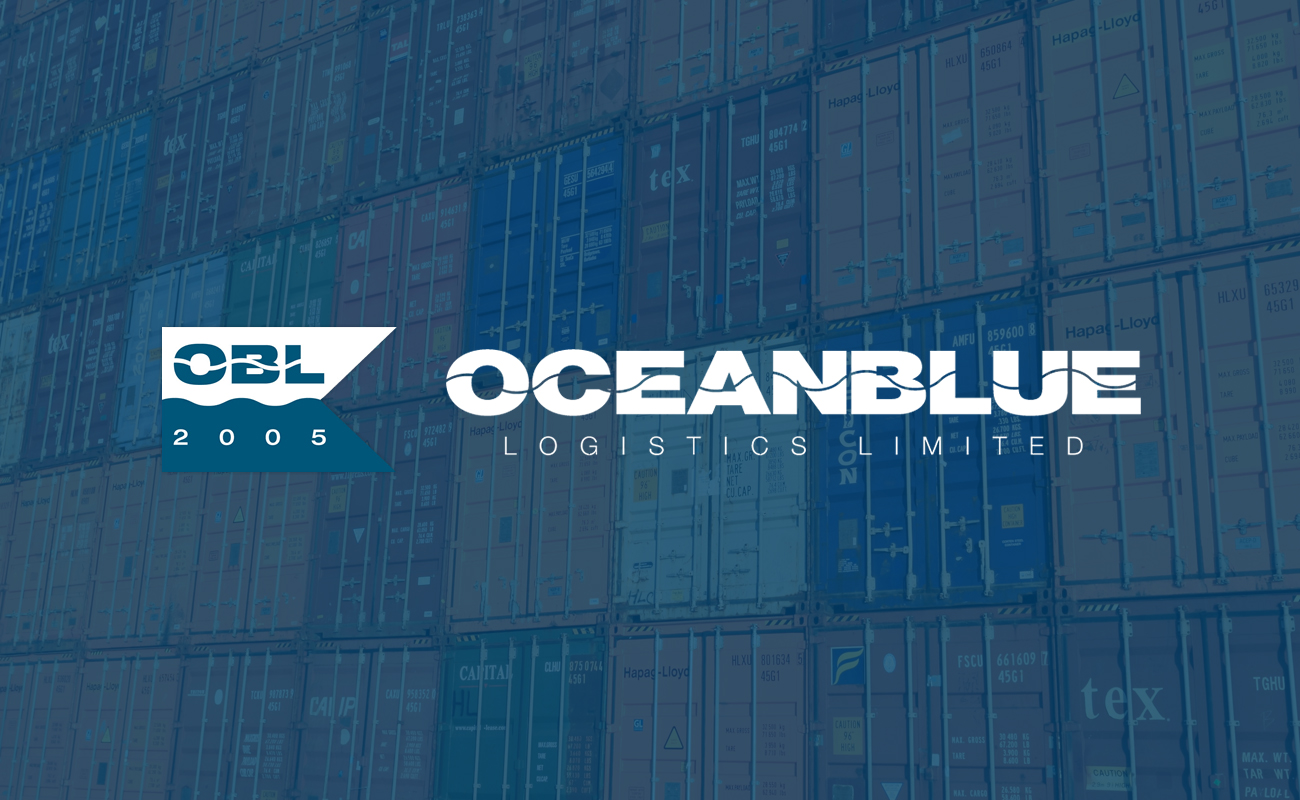 The Brief
The logistics industry was one of the many industries to be heavily affected by the Brexit decision last year. OceanBlue approached us to help increase their brand awareness, as well as visitors to their website with the aim to increase the number of monthly enquiries.
Following an in-depth consultation with OceanBlue, which covered all available digital marketing options at our disposal, we decided upon Google AdWords. The beauty of AdWords is it's a much more "instant" solution than what you would receive from search engine optimisation, at a fraction of the cost.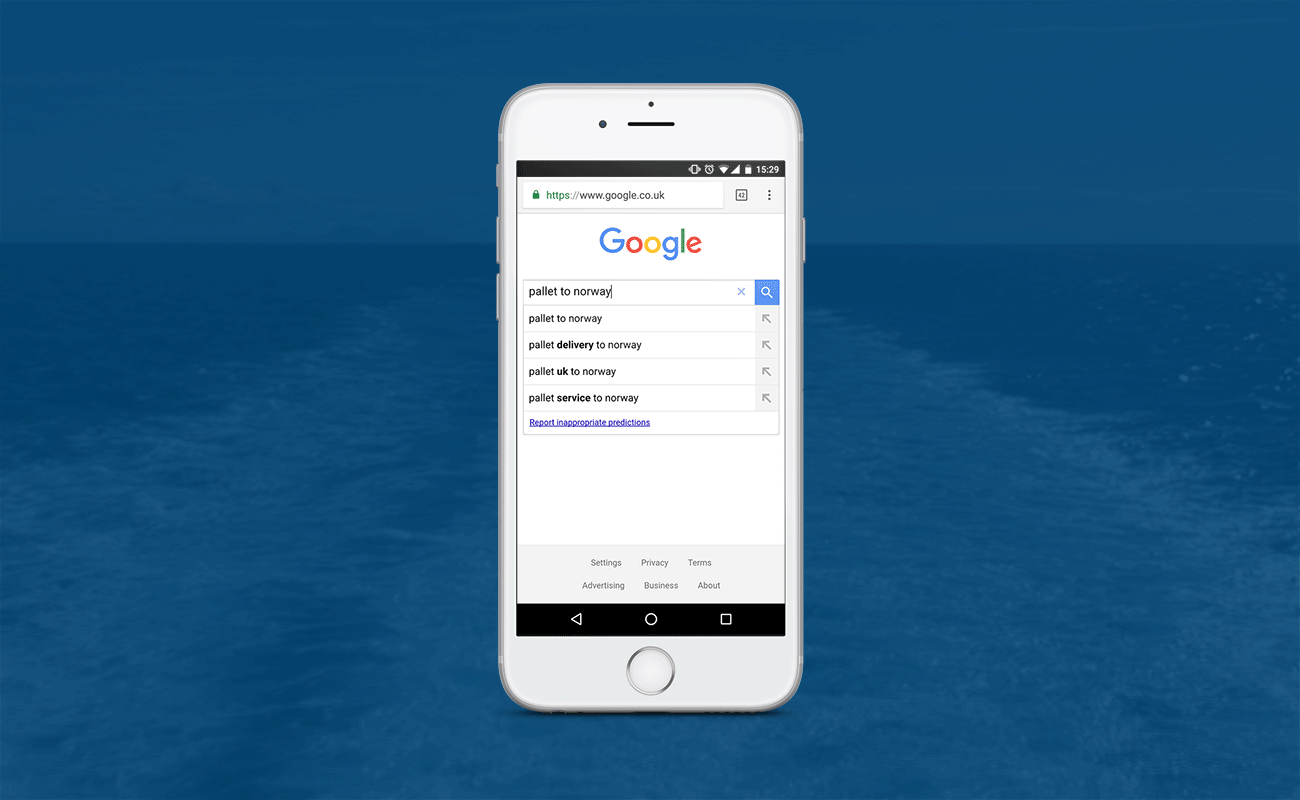 We worked alongside the client to organise and research a list of 50 possible search terms, which were reduced down to the top 10 most searched and most profitable terms. We set up individual campaigns for each selected term and created separate ad groups for each potential location.
Negative keywords are absolutely key to the success of each campaign. We even go as far as checking each of our client's Google AdWords account daily to make sure there's no wasted ad spend.
We utilised a series of super secret general, bargain and specific negative keywords to hone in on the perfect search terms to build conversions and reduce cost per clicks. Very focused, very effective.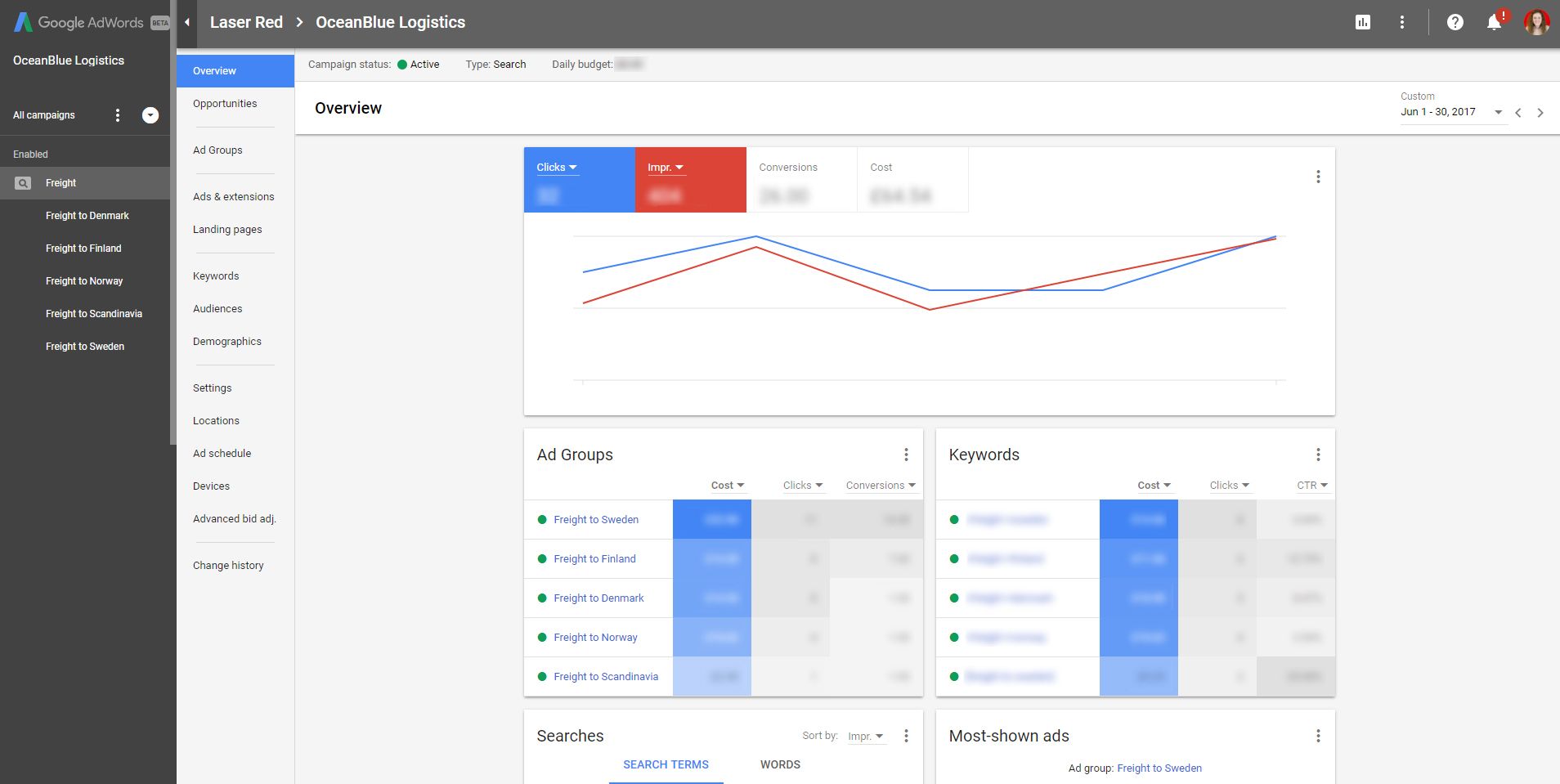 Results
As customers were unable to complete their purchase online, we suggested the client track these via an internal process. This is controlled by the client and provided back to us at the end of the month.
The first month got off to a great start and generated an impressive 161% ROI, which was followed by a 900% ROI in the second month, the third month was just as strong with an 850% ROI but in their fourth month, we managed to achieve a 6500% ROI on their AdWords campaign.
Through a mixture of engaging advert creation and optimised negative keyword lists, we've received campaign click through rates of 20% from campaigns with over 1,000 impressions.
A 20% click through rate is 1328% higher than the industry average, which we're very proud of!
Since starting their AdWords campaign, OceanBlue has seen a 24% increase in total website traffic. Plus, with low bounce rates of 48% from paid traffic, clients are also browsing through the website and seeing what else they have to offer.