We have been very impressed with the way Laser Red handled the creation of our website, they grasped the idea very quickly, they also added some vital input to our idea's which made our site even better


Rob Salt – Oceanblue Logistics, Lincolnshire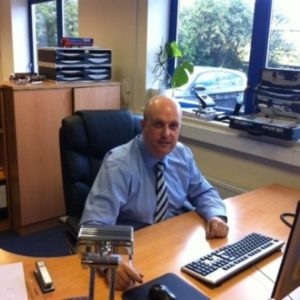 Oceanblue Logistics is an import and export company that service customers shipping needs from and to destinations across Europe and the rest of the world.

The brief
Oceanblue's old website was exactly that, old and dated. It no longer reflected the size and quality of the business.
We were asked to modernise the design and add some additional functionality to the website that allowed customers to easily send information to the company once a delivery had been received.
The client also wanted to make sure the new website would be accessible on tablet and mobile devices.
What we did
Because the customer needed a more professional website design we first looked into their current branding and printed materials to get a feel for how their business identity had moved on from their old website.
We used a number of elements from their print materials in the new website design, which really helped tie the two together.
The design was also aimed at ease of use for clients, so the navigation is always visible to a user, even when scrolling. Drop-down sub-menus also help customers quickly find the page they are looking for.
Using large images related to the industry we managed to make the pages more engaging and interesting.
Visit the website
Oceanblue Logistics