Careers
"Over the past 5 years the business has grow from 3 people to 11 and we're now on the look out to recruit some more amazing people!

Work shouldn't be a chore! As most people work a large percentage of their life, we've always felt it should be something you should enjoy. That's why we created a work environment that people get excited about each and every day.

Laser Red isn't a place for people who just want a job, it's a place to build your career."
Liam O'Leary, Managing Director
Team Lunches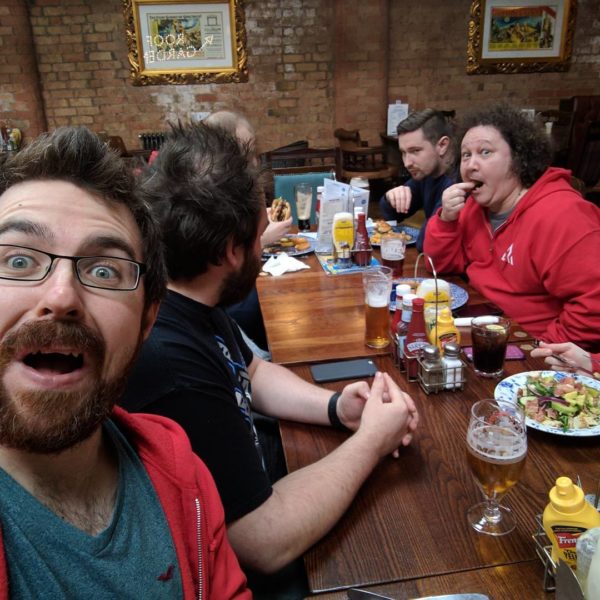 Once a week the whole team either orders in a take away or we leave the office and visit one of the local areas best eateries.
Our usual favs are KFC, Dominos, Burger King, BBQ, Fish n Chips and of course a British staple, Indian!
Because we have a bigger team we usually take a vote on where to eat, in fact we've just created a digital selection tool to help us choose faster.
Learning
It's highly important that our team constantly improve and progress in their skills and experience, that's why we actively encourage self improvement through a number of different ways, including:
Training and conference allowence
Hack / training days
90 day self improvement goals
Weekly 1-2-1's with management
Quarterly targets and reviews
Our goal is to be the best digital agency in Lincolnshire so education in this fast moving industry is extremely important.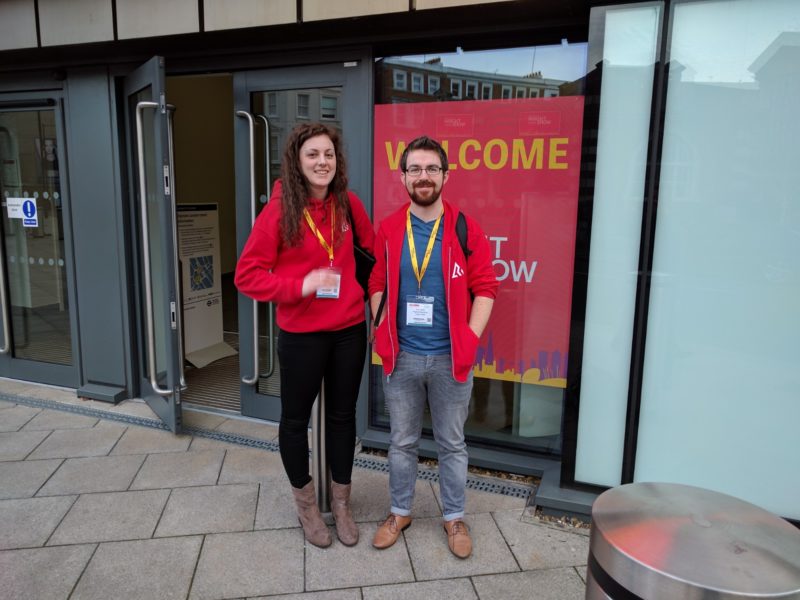 Team Events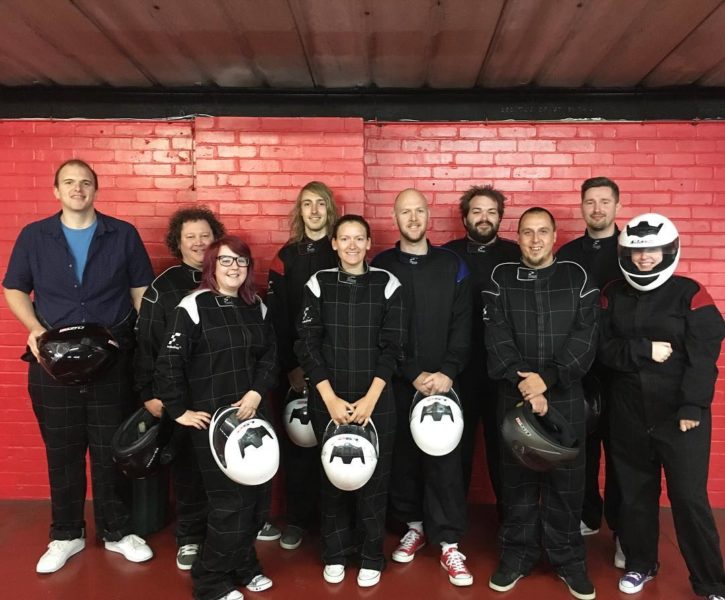 Every quarter we organise a big fun team event, fully paid for by the business. Past events include:
Bowling
Go-karting
Trampoline parking
Paint-balling
Big cinema premiers
We also try to get in one smaller team event each month. Sometimes this is just a few drinks together at the local, or we'll organise a movie or board game night.
Charitable Causes
We love doing some good in the world, so you'll find us raising money for charities by dressing up, baking or running.
We also give blood on a regular basis – well, some of the team who aren't afraid of needles.
We're also part of B1G1, a global business giving initiative on a mission to create a world full of giving. Find out more at B1G1.com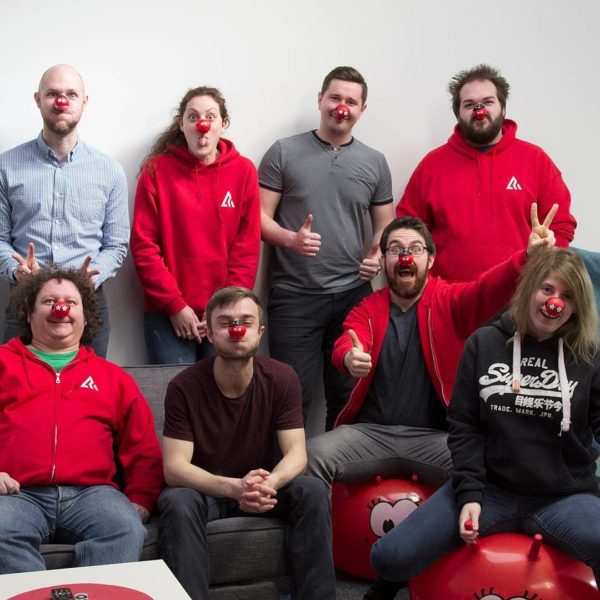 Awards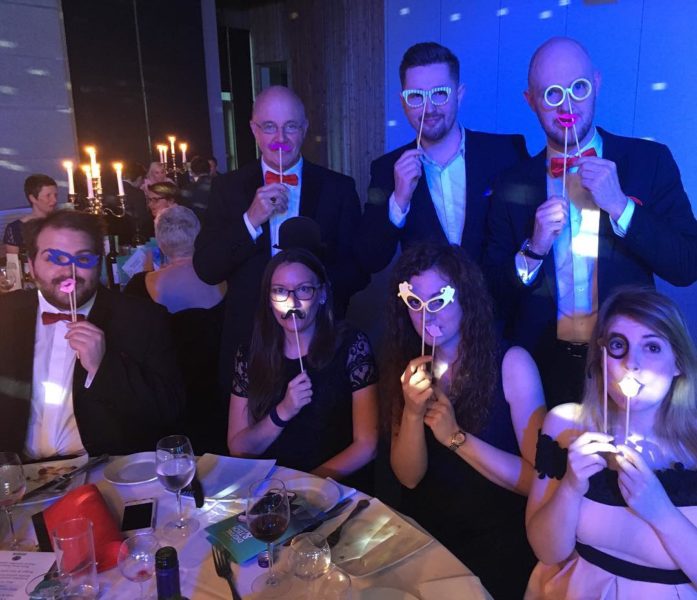 Each year we enter a number of awards and when we're nominated we love to take as many of the team as possible to celebrate together.
They are always a great night (if that can be remembered) and we enjoy dressing to the nines every now and then.
Current award nominations include:
Enjoyable Work
Above all, one of the biggest parts of working here is the work. We love to choose interesting projects, that push the boundaries and let us use new technologies and techniques.
We obviously do a lot of the typical digital agency work but even then we try to make our client projects even more engaging by designing something new, different and unique.
Here's a couple really cool projects: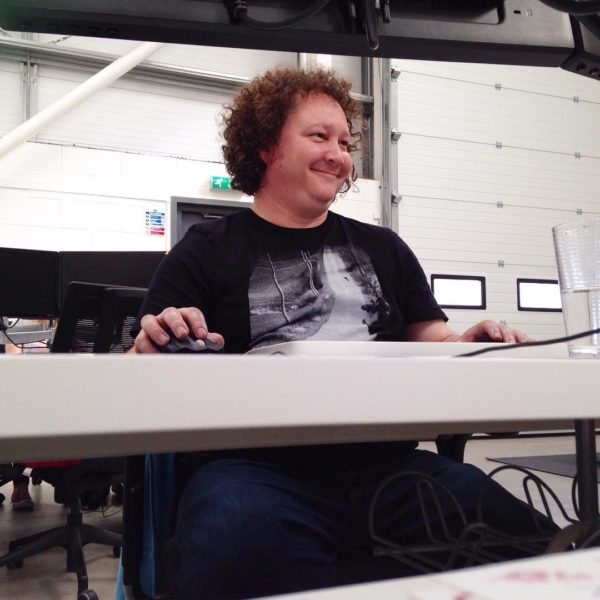 Rewards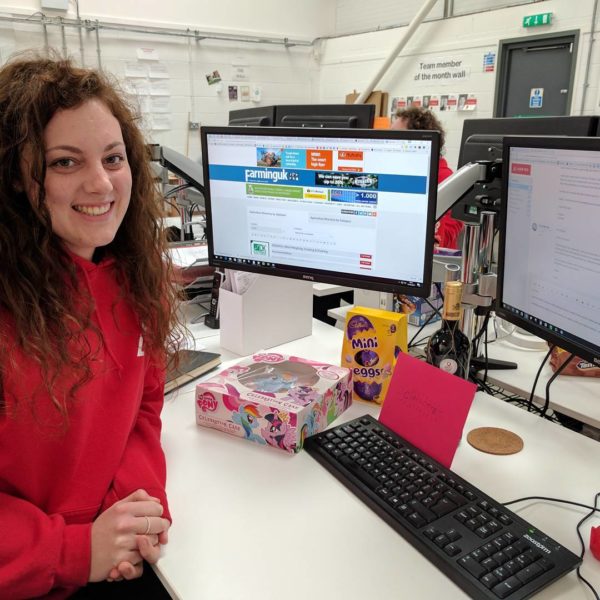 We like to reward amazing achievements. In fact we love celebrating so much that we now have a big super star leader board in the office.
We love to show appreciation when a team member:
Hits a target
Gets great client feedback
Completes their work sooner than planned
Goes above and beyond
And of course we celebrate everyones birthday with cake and alcohol!
Location
We have a large studio office based in the town of Grimsby on the North East Coast of Lincolnshire. This allows us to make close connections to the local Lincolnshire community and Humber region.
North East Lincolnshire may be small but it's got all you could need. Low house prices, plenty of different Towns and Villages, with lots of surrounding countryside, green spaces and a lovely long coast line with a beautiful sea side scene. There's always plenty going on with lots of things to do, visit and places to eat (the food here is award winning!)
Our office environment is relaxed, fun and quirky. We have dedicated spaces to chill-out, eat and work, keeping them all separate. In between work you can play pool, darts, Xbox, Play Station, SNES, N64 and even fly drones around the office.
We want our team to feel at home. No one wants to work in a stuffy, uninspiring, stressful environment.
Some thoughts from our team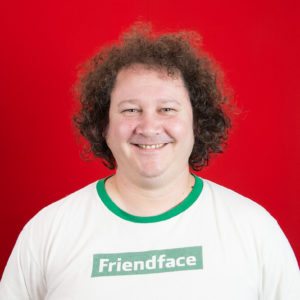 Working at Laser Red is interesting, challenging and fun. The team are knowledgeable and friendly, and produce some great work. Passion for new technologies and producing high quality software are ingrained in the culture, along with retro gaming, social lunches and a genuine desire to make employees happy. Applying to join this business was the best decision I ever made!

Joe Archer - Senior Developer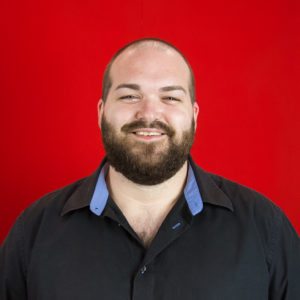 Being part of Laser Red has pushed my career to new levels, constantly offering new and exciting challenges. In the 3 years of working here I have learnt more than I had in the previous 6+ years of doing web development. But it's not all about work, the company has great culture with regular staff nights out, social outings and career progression.

John Minns - Operations Manager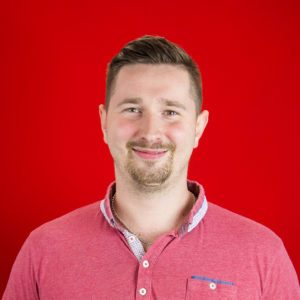 Laser Red has a very friendly atmosphere with professionals who are always ready to help me. It allows me to develop professionally as well as interpersonally. The common team lunches and events, such as go-karting, makes work feel less like a job and more like a home.

Tomasz Bakula - Developer