Work shouldn't be a chore. It should be something you enjoy.
"Laser Red isn't a place for people who just want a job, it's a place for people who love their job"
Liam O'Leary, Managing Director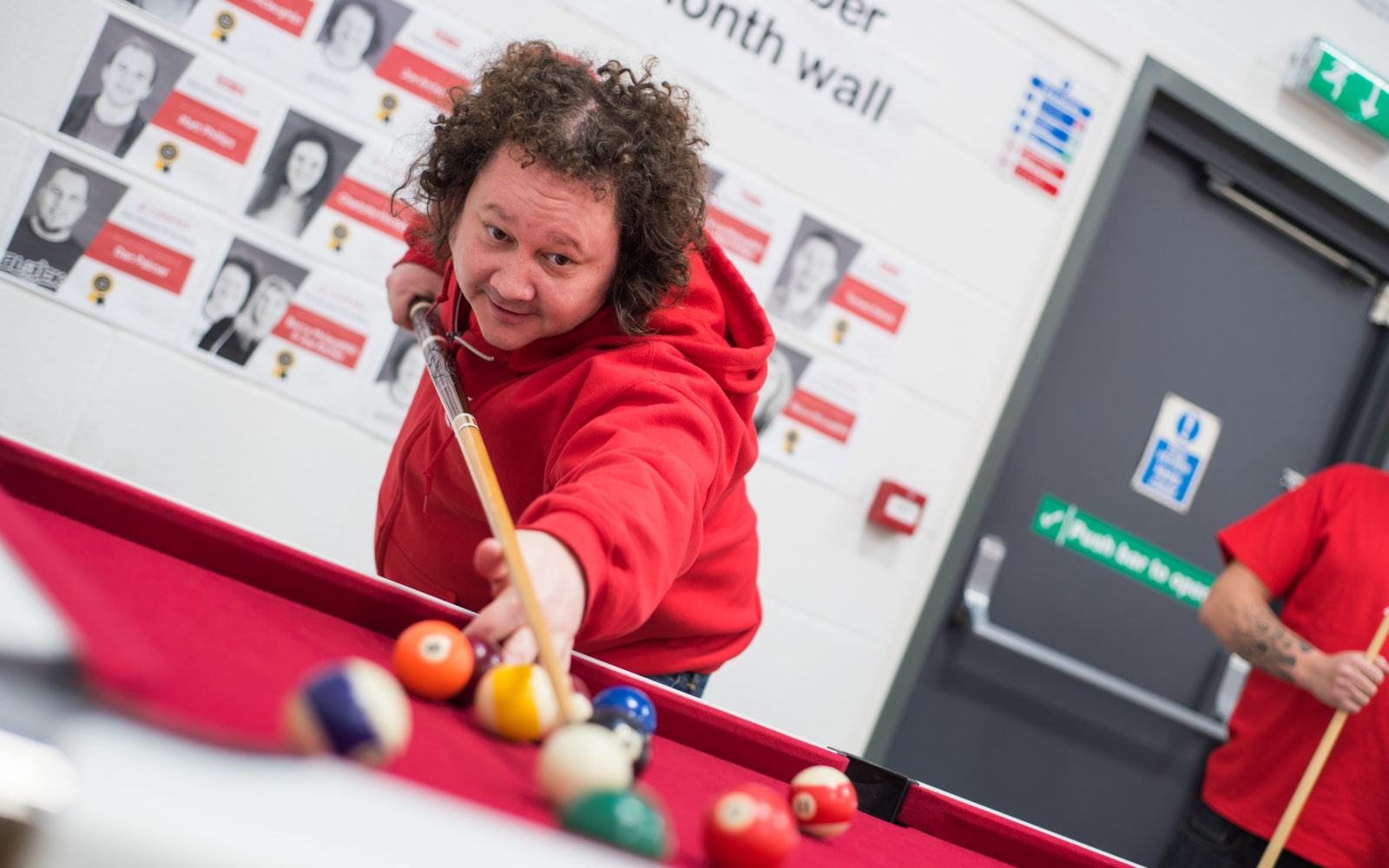 Knowledge is power
We can't afford to get left behind. So when you come to work at Laser Red you can expect to benefit from a host of different training and learning experiences.
Training and conference allowance
Hack/training days
90-day self-improvement goals
Biweekly 1-2-1's
Quarterly targets, reviews and bonuses
Education and self-improvement are mega important to us – it gives us our superpowers!
Work hard… Play hard!
We really love our work, but even the most dedicated teams need some downtime. We make sure an office is a place that nurtures creativity. Somewhere we can conjure up winning marketing campaigns and awesome websites, but somewhere we can relax and socialise too.
Unwind with a game of pool, throw some arrows, maybe have a crack on the retro gaming console; or just take some time in the breakout area to gather your thoughts and give the old brainbox a rest.
The Big Event
Every quarter we organise a big fun team event, all out of the bosses pocket. We'll have a go at most things and in the past we've been known to partake in a little bit of this:
bowling
go-karting
trampoline parking
paintballing
big cinema premiers
We also try to get in one smaller team event each month. Even if it's just a few drinks together at the local, or a movie or board game night.
Get your Charity on
It's not all about us… we mean, it is a bit, but we like to do our bit for the greater good and we love a bit of charity fun(d)raising. The dafter the better, from dressing up, crackers challenges to the more serious business of charity balls and events. We go big or go home!
As well as the big boys, we like to support a local charity over the course of each year. We do this with lots of fundraising and providing our expert services to help them achieve better awareness and increase donations.
Remote working
For further flexibility we have also introduced remote working. Again, we recognise that not everyone is the same, and what works for one person doesn't always work for another.
Remote working has allowed the team to choose where they wish to work and when. This could be at home, from a coffee shop or even while abroad – one team member worked from Thailand for 3 months.
We provide all of the right training and equipment in order to make sure remote workers still feel like part of the team.
Wellbeing days
Each member of the team has two 'duvet days' a year that they can use at short notice to take the day off work. No questions asked.
These are not classed as holidays and do not affect their holiday allowance. They are designed to reduce the number of sick days, burnout and stress – and yes sometimes hangovers. We're human beings just like you.
A job well done
We know a good job when we see one, and when a member of the team has smashed it, we make sure it is rewarded.
We love to show appreciation when a team member:
Hits a target
Gets great client feedback
Completes their work sooner than planned
Goes above and beyond
And of course, no special occasion goes unrecognised, cake and booze all-round for birthdays and work anniversaries… basically, any excuse for doughnuts to be honest.
Get Flexible
Don't worry, we're not talking yoga, although, if that's your thing, please do go for it!  On this occasion though, we're talking time. We're mindful that not everyone's situation is the same, so we have introduced a flexible start and finish schedule to allow different team members to come and go at times of the day that suit their personal life.
We have found this especially helpful to those of the team who are parents, meaning they can fit work around the school run, holidays and commitments.
There's no Grim here!
Some may say it's grim up north, but we beg to differ. Based in the heart of Grimsby, our 2000 sqft office is pretty cool, even if we do say so ourselves. We have great road, rail and bus connections and boast some of the best value housing in the country.
We are surrounded by beautiful villages, stunning coastline, and the best of the Lincolnshire countryside. There's always plenty to do too. Visit the theatre, take in a film at the cinema and grab some gorgeous grub at one of the region's award-winning restaurants or how about a pint at one of our amazing craft breweries.
Doggo's welcome
Dogs have been proven to reduce stress in the workplace. How can they not, just look at those cute little faces!
We're a dog-friendly office, your pooch is welcome anytime, as long as they're house trained, pretty calm and will take on the very real responsibility of crumb clean up.
Saving Lives
We try to be heroes in many ways, but possibly the most important way we do that is actively encouraging the team to give blood.
All team members can schedule to give blood at the local blood drive. They can do this as much as they want throughout the year and they are paid in full for the time spent at the blood bank.
On average the team donate over 20 pints of blood a year.