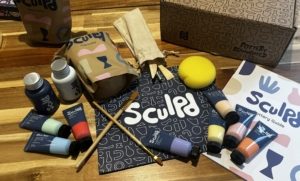 For our October team social, we got messy with Sculpd to create some unique clay ghosts and pumpkins. Everyone was invited to let their inner creativity flow during a one-hour virtual workshop which meant we could join in from the office or at home.
We always try to mix things up when it comes to our socials so that our team get to try new things. As we have so many creative team members, we decided that we would have a go at crafting something this time and have a break from our more active socials.
A midweek creative break.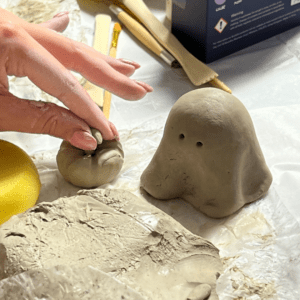 Each member of staff was given their own Sculpd box which contained everything they needed to create some unique works of art. Included in the box were some handy guides for making all manner of clay creations from plant pots to candle sticks.
Given the choice and the time of year, our team jumped at the chance to create their very own spooky ghosts and pumpkins during the guided workshop. Despite the varying degrees of success, it's safe to say that they all loved their own creations (even though some of them looked more like horror movie props than cute tealight holders).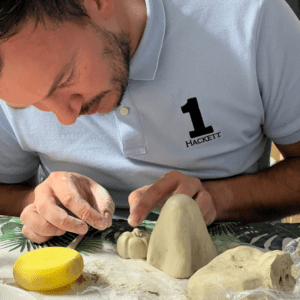 The thing we love most about our socials is spending time together and having fun. We can all agree that was the case with this clay masterclass. This activity was creative and it was a welcome midweek break to relax together.
Creations to be proud of.
We all fell in love with our own creations (even those of us who went rogue and created something very un-Halloweeney), and it's safe to say everyone had a great time getting messy and crafty. Our clay creatures need a few days to dry before we can get them painted which gives us something else to look forward to seeing in the future.
As the Sculpd boxes came with more than enough clay, we can guess how our team will be spending their weekends!
We are looking forward to seeing their future creations, and who knows maybe we'll have someone representing Laser Red on The Great Pottery Throw Down in 2025.
Don't hold your breath on that one though.