This week, three of our marketers headed off up North for the marketingSHOWCASE Leeds and, although it's been a while since any of us attended anything like this, they were eager to get stuck in!
The event was organised by Showcase B2B Events and was a lovely breath of fresh air after the lockdowns.
MarketingSHOWCASE Leeds
Speakers such as Adam Oldfield from Force24 and Mark Connolly from Marketing Mavens gave some fresh perspectives on existing marketing techniques – although Anna, our SEO Marketing Junior, was gutted to miss out on 1st place in Mark's quiz (she came 4th).
Here are her thoughts;
"MarketingSHOWCASE Leeds was great fun, it was nice to be amongst fellow marketers again! We had a really good time, and I found the seminars really helpful.
It's always interesting to get another point of view. For example, I attended a talk on demystifying SEO – as an SEO Marketer myself, there was nothing in there that I didn't know. But what was very interesting is hearing how our clients understand SEO and what they find confusing about it, and therefore what questions, queries and ideas they may come to me with!
There were also some pretty cool and interesting stands there, which generated ideas about how Laser Red could get involved in similar expos, and getting involved with our community in general. We discussed potential ideas about promoting not only Laser Red, but also careers as digital creatives!"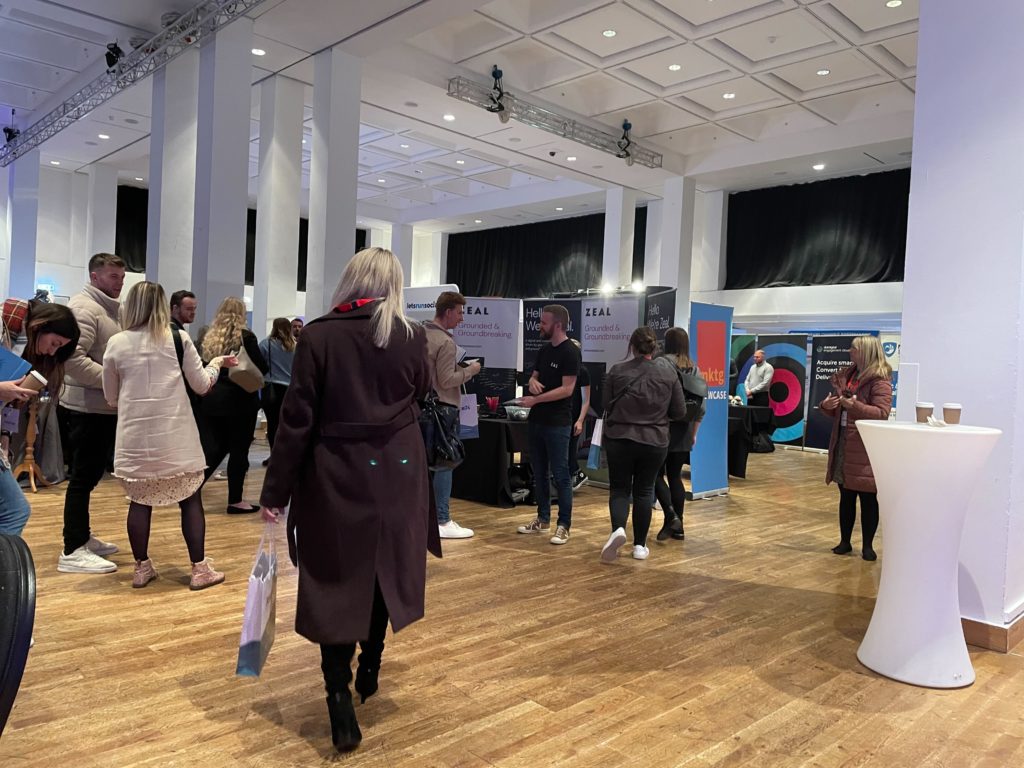 Everyone was buzzing with energy – they all seemed to be excited about getting back into face-to-face events and interacting in person.
Here's what our PPC Marketing Junior Joe thought about the event:
"It was a great opportunity to meet aspiring individuals like myself at the marketing expo. It gave me a chance to ask questions about Google Ads and the changes coming into the new year!
It was especially interesting to hear Adam Oldfield speak on the importance of time management and ensuring a strategic plan is in place. The world of marketing often means going down a direction you didn't expect so it was super informative to hear about how you can be a more effective marketer.
It also gave me a chance to learn more about marketing as a whole. Email marketing isn't something I've dipped my feet into much but after learning about it and the techniques into perfecting email copy I'm keen to try it for myself."
Improving efficiency in 2022
The theme of the talks on offer were very focused on making the most of your time, increasing efficiency, and improving results – very useful considering the state of things over the past year.
Our marketer Charlotte had this to say:
"For me, MarketingSHOWCASE Leeds was a great opportunity to see things from a new perspective. I've been on maternity leave for the past year so I'm hungry for new techniques, new ideas, and better ways of working.
Adam Oldfield's talk on saving time was excellent. Automation has always been on my radar, and so has email, but the way he presented his ideas gave me a much better understanding of how I can bring the two together to not only save my time, but also my client's time.
Additionally, Andy Sherratt from SPA Professional Academy's talk on strategic planning gave me food for thought on how we can implement better planning in the wake of the pandemic."
The stalls ranged from print services by Northend, and branded apples from Manic Merchandise, through to marketing qualifications with SPA Professional Academy and CRM systems with BuddyCRM.
We also spied some exciting new products in eco-friendly merchandising from PG Branding which we know our MD Liam will be very interested in!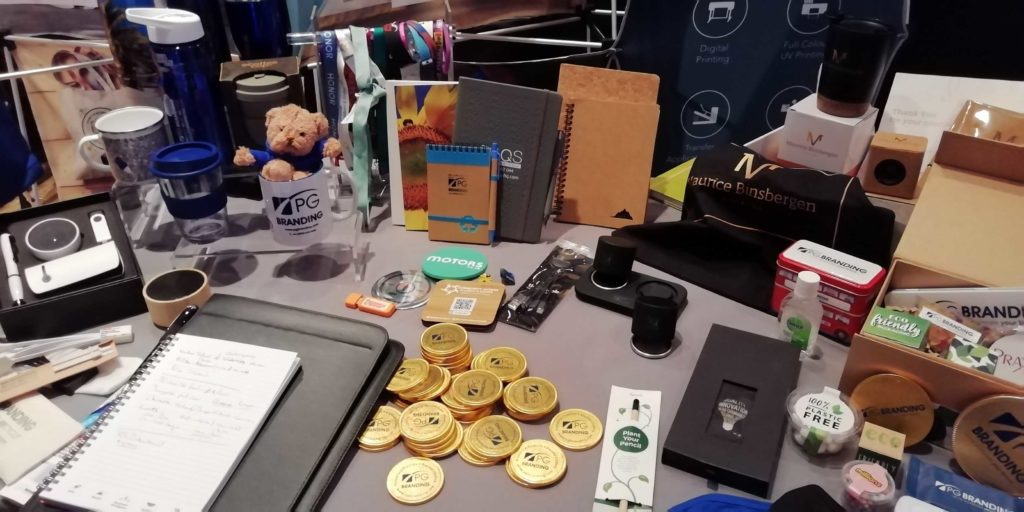 It felt good being in a room full of industry peers again. And we got a lot of great info, good ideas, and some brilliant free swag.
All in all, the MarketingSHOWCASE Leeds was a great day out for any marketer looking to dip their toes back into industry events.
Have you got an event coming up? Let us know! We are also here if you want to chat about how you can promote your business at events like marketingSHOWCASE, from designing stands, to writing talks.