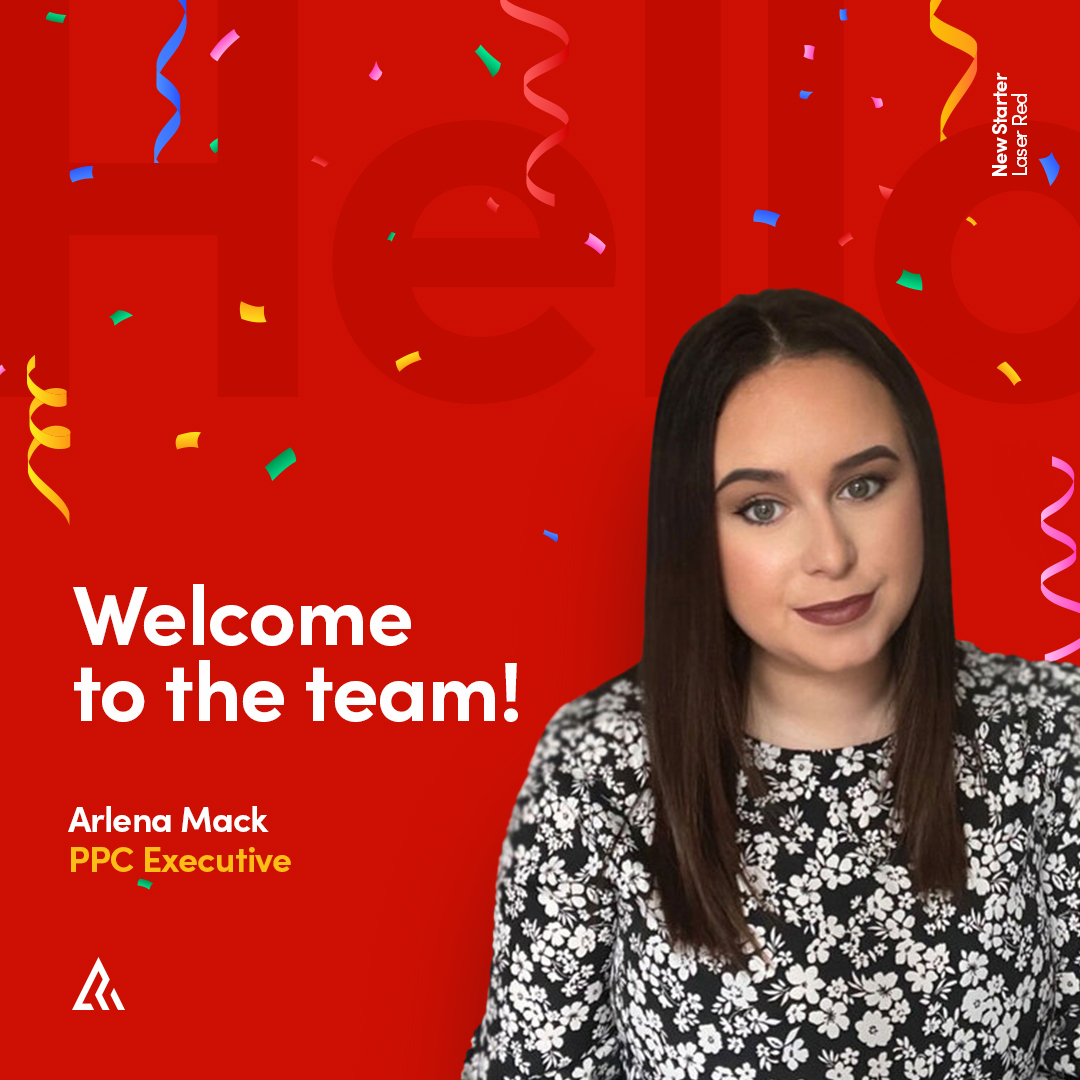 It has been a crazy few weeks at Laser Red!
We have launched some very exciting new websites!
One of Developers, Liam C, turned 30!
Danny, our Design Team Leader, actually took time off (that never happens!).
Ben H, one of our Account Managers, got engaged!
We have also added a new member to the ever growing team, we are so excited to welcome Arlena as our PPC Executive!
"I have been following Laser Red for a while now, when I saw the job opportunity come up, I jumped at it! I'm very excited to be part of the team.
The interview process was very thorough. I really liked that Laser Red had multiple stages to find the right candidate for the job, and person for the team. I was over the moon when the job was offered to me! I was actually on a video call with Liam and Charlii at the time and I was beyond happy. I tried my best to contain my excitement but I think I woke my baby after the call!
The team is absolutely amazing, everyone is so friendly and welcoming and I can't thank Charlii enough for being so helpful. Now I just can't wait to meet all of the office dogs! I've worked in digital marketing for 4 years and I love it, particularly how fast paced and constantly evolving the industry is. I am currently studying a Masters degree in digital marketing, so I am very excited to apply this knowledge to the team and to apply this to our clients.
As a PPC Executive, I will be helping clients with their paid adverts, both on Google and social media. I'm really passionate about driving traffic towards clients' websites and aiding their campaigns!
I'm really looking forward to growing with the team and developing both professionally and personally. They seem like a great group of people and I can't wait for the office parties where I might even showcase a song or two!"