Hi everyone, Christmas is just one week away and we are definitely in festive mode here in the Laser Red office! But, before we close for the Christmas break, here are 10 facts about Christmas you might not have heard of before.
10 Facts About Christmas
 1) Christmas crackers were invented by Confectioner Tom Smith in 1857; he took inspiration from the wrappers of Bon Bon sweets.
2) The 'X' in Xmas is said to derive from the Greek letter Chi, which is the first letter of the Greek word Χριστό, meaning Christ in English.
3) The biggest selling Christmas single in the UK is Band Aid's 'Do they Know it's Christmas?', followed by Boney M's 'Mary's Boy Child', and Wham's 'Last Christmas'.
4) According to a Fellow of the Royal Astronomical Society, a strange event between Jupiter and the star Regulus may have caused the appearance of the Star of Bethlehem.
5) In Fiji, there is a species of snail named 'Ba Humbugi' after Scrooge's phrase in Charles Dickens' 'A Christmas Carol'.
6) The names of Santa Claus' eight reindeer were first mentioned in the famous poem 'A Visit from St. Nicholas', or 'The Night Before Christmas' in 1823, but Rudolph didn't join the until 1939 when Robert Lewis May wrote a poem about a red-nosed reindeer.
7) Rather than having one 'Father Christmas', Iceland has 13 Yule Lads whose names include Doorway Sniffer, Sausage Swiper, and Spoon Licker.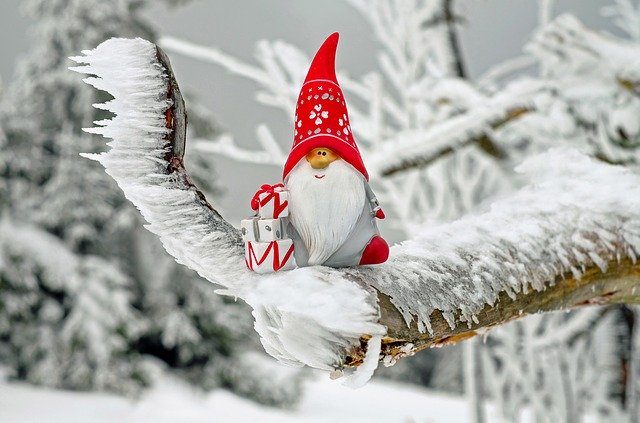 8) The first Christmas card, as we know them today, was sent in 1843 when the First Director of the Victoria and Albert Museum, Sir Henry Cole, wanted a single Christmas-themed card that could be duplicated and sent to his family and friends.
9) There is a one in ten chance that we will have a white Christmas.
10) Scientists have calculated that Father Christmas must visit 822 homes per second and travel 650 miles a second to deliver all presents on time.
So there you have it! 10 facts about Christmas to get you in the mood for the festive season!
The Laser Red office will be closed over the festive period from 23rd December at 5pm until 5th January at 9am when we re-open for business.
So from everybody at Laser Red,
 Merry Christmas and Happy New Year!