Remote working has become a hot topic in 2019. But is remote working a viable business option? I have seen multiple businesses using Linkedin as a way to showcase their remote working options. They also use it to display the success within their particular businesses.  
Is this a good thing and should this be introduced across more businesses? 
We chose to allow remote working some time ago here at Laser Red. We have team members who work remotely every week. Our work is scheduled months in advance so the team know where and when everything needs to be completed. 
We've found that while measuring performance in remote working it is at the same level or higher as the output we have while the whole team is in the office.
Is this because the remote workers feel rejuvenated and motivated following a remote working day? Do they feel rested being able to work in a more comfortable setting? 
From personal experience, I certainly work much better having the flexibility to work from home on occasions. It allows me quiet time, with no disruption which leads me to focus better on the priority tasks I have to complete that day or week. 
I have found Wednesdays to be a great day for me to remote work as I seem to produce a better output while remote on that particular day. Maybe because it's hump day and being at home surrounded by those home comforts makes it easier? 
Do you find it works well for your business? 
Do you have remote working implemented within your business? How do you find it works? Have you found ways of measuring its success within different departments? 
I think that the important question is, does remote working have a positive or negative impact on mental health within the workplace? 
From experience this year I would say it has had a positive impact on me. We recently had a tragedy in the family with our youngest son, Eli, passing away suddenly in January. Having the ability to take those Wednesdays from home has allowed me to rejuvenate. I work at my own pace and get more done in the comfortable setting of my home office. 
I often work much longer hours on a Wednesday but take short but more frequent tea/coffee breaks in the garden and get back to my screen fresh and ready to tackle the tasks ahead. 
Although this has been a tough year and my performance has dipped. I believe having the freedom to take a remote option on set days has allowed me to handle target based work, grief, family life and time for myself in a much better way. 
Are there any benefits of remote working?
Obviously, I understand that every situation, business, person and remote set up is different and will deliver different results. However, I do feel remote working is a positive step forward for businesses. 
I think remote working also offers benefits in other areas like allowing parents to get back to work while caring for their young children, delivering a better work-life balance especially across school holidays and having a very positive effect on your team's morale and work engagement. 
So the question, Is remote working a viable business option? Based on my experience, I would say yes, it is certainly a viable business option for Laser Red.
To find out more about Laser Red and culture click here.
Meet the author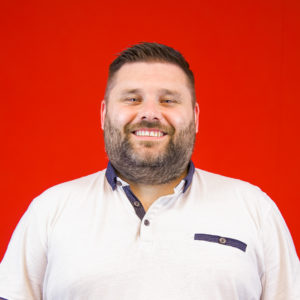 John Pearce – feel free to connect with me directly for a chat here