Often we are approached by clients who speak so effervescently about their brands: they know their voice, their core values, their consumers. We leave a meeting feeling excited to work with a brand with a clear identity. However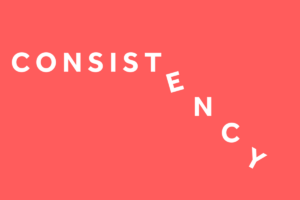 , when we look into them further across all the digital platforms they are communicating from; that strong identity more often than not becomes diluted and confused.
This is an easy mistake to make in 2019. Your consumers have countless chances to interact with your brand day to day. Through digital marketing, social media and events, to name a few. If you do not have a defined identity written into your strategy, the opportunity for inconsistencies to creep in is high.
The common mistake is a client finding their voice connects on one platform, such as Instagram. They see results and as a consequence invest the majority of time here. Therefore letting other platforms become neglected. The danger here is that you alienate your consumers who interact with your brand elsewhere. They google you and come across a site that's neglected, with the newest content being over 12 months old. Or they're directed to a Facebook page that has old products on it and immediately that sense of trust is lost and the consumers brand passion deflates.
Defining your brand in a digital world
A consistent and coherent brand identity and message across the whole digital space means you're more likely for consumers to connect. Seeing your communications across several platforms and recognising the link. That consistent message builds trust and loyalty, like a fan base.
All platforms appeal to a slightly different sub demo of your target consumer and therefore, I wouldn't recommend a one size fits all approach.  But, there should be elements that are consistent: colour palette, style, values, font and size. Brand guidelines, a blueprint for your team to follow, are an essential tool.
Your digital space is a collection of voices, but they should all be singing from the same hymn sheet. Meaning no matter where the consumer accesses you from, they walk away with a clear idea of the service you provide.
Don't leave your brand open to interpretation, if you want your consumers to remain loyal – you have to remain loyal to your brand too.
If you would like to discuss your brand and how we can help, connect with me on Linkedin here