The heatwave is over, the kids are back at school and Autumn is officially a matter of weeks away. Here at Laser Red, we could not be more excited as we can now talk about Christmas!
The festive season is the perfect time to boost customer loyalty, generate new leads and drive revenue for your business. According to The Bank Of England, the average UK household spends over £2,500 on Christmas. Our marketing team have come up with some great Christmas campaign ideas to help you take a share of this spend.
Offer Discounts and Incentives
Festive deals and discounts can go a long way when it comes to driving sales for your business. In the digital world we live in, it is not difficult to shop around for the best value. Make sure your business stands out from the competition by advertising offers across your website, social media and through email marketing.

Run A Competition
Social media competitions can work well all year round. If you are really looking to maximise exposure in the run up to Christmas, put some thought into competitions. When done right, they can help to increase the natural reach of your posts by encouraging users to like and share your content. This can really help to ramp up your brand exposure. A great competition idea is giving away a Christmas gift; for example a hamper. It promotes festive cheer and can get your brand in front of new potential clients.
Make Sure You Are Mobile
According to Google Research, mobile is a dominant platform for searches. 48% of buyers use their smartphones to start searching for their next purchase. If your website is not optimised for mobile devices, you could be missing out on a huge number of potential sales. Not having a mobile optimised site will cause users to get frustrated due to poor user experience. Particularly if they are unable to navigate your site easily, or struggle to locate it in the first place.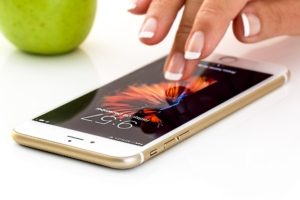 Personalise Your Website
Make sure your potential customers are landing on the right pages of your website – create valuable landing pages and content which reflects the festive period. So many companies leave it too late to upload Christmas products, create a page about festive offerings, or even add a bit of festive cheer to their homepage. Act now to start getting your customers into the festive spirit.
Send Gifts and Cards
Show your clients that you value their business by sending them a festive favour and promote customer loyalty at the same time. Remind both new and old customers of your business' offerings by sending them a card or gift. Getting your brand in front of them can go a long way in the decision making process, and will put you at the forefront of their minds. It can definitely make you stand out from the competition. Personalised cards, either paper or digital, are a must every year. They can make your clients feel valued and pleased to continue to do business with you.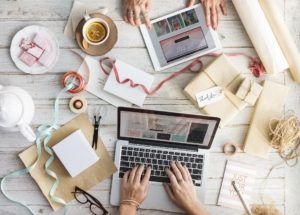 If you would like help added some festivity to your marketing, website or social media this year, get in touch with us at [email]marketing@laser.red[/email] or on 01472 878496.