Christmas Jumper Day
It's that time of the year again where I dust off my collection of wonderful Christmas jumpers and drink hot chocolate with Baileys until I'm sick. You'll struggle to find anybody more excited about being able to wear Christmas jumpers than me. Which is exactly why I started wearing them in October, much to the dismay of 90% of the team.
We're not ones to miss a chance to pull out our festive pullovers or order them a couple days before like some developers! Not only do we all get to look absolutely stunning, but we're also helping a really fantastic cause which is a delightful bonus.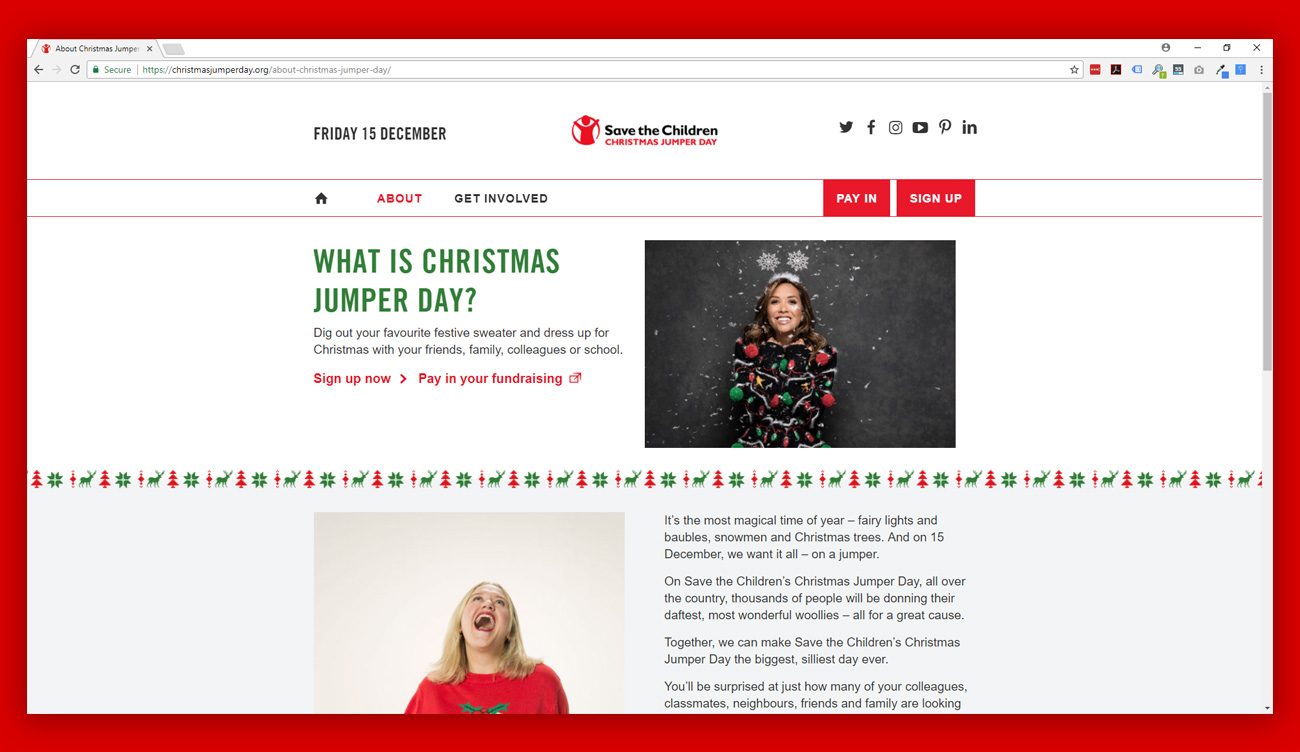 Save the Children protect those who can't protect themselves. They give children all over the world a health start and the chance to learn. In 2016 alone they helped 22 million children through innovate work on the ground and multiple online campaigns.
A look back over 2017
It's been a wildly successful year for Laser Red, our Christmas Jumper lineup rose from 9 to 15 people and we've got no plans to stop. Our marketing team expanded even further once we introduced Charlotte at the beginning of the year. This was followed throughout the year with Liam Chalder, Danny Gower, John Pearce and Jack Duffy joining the Laser Red family, all of which settled in ridiculously quickly.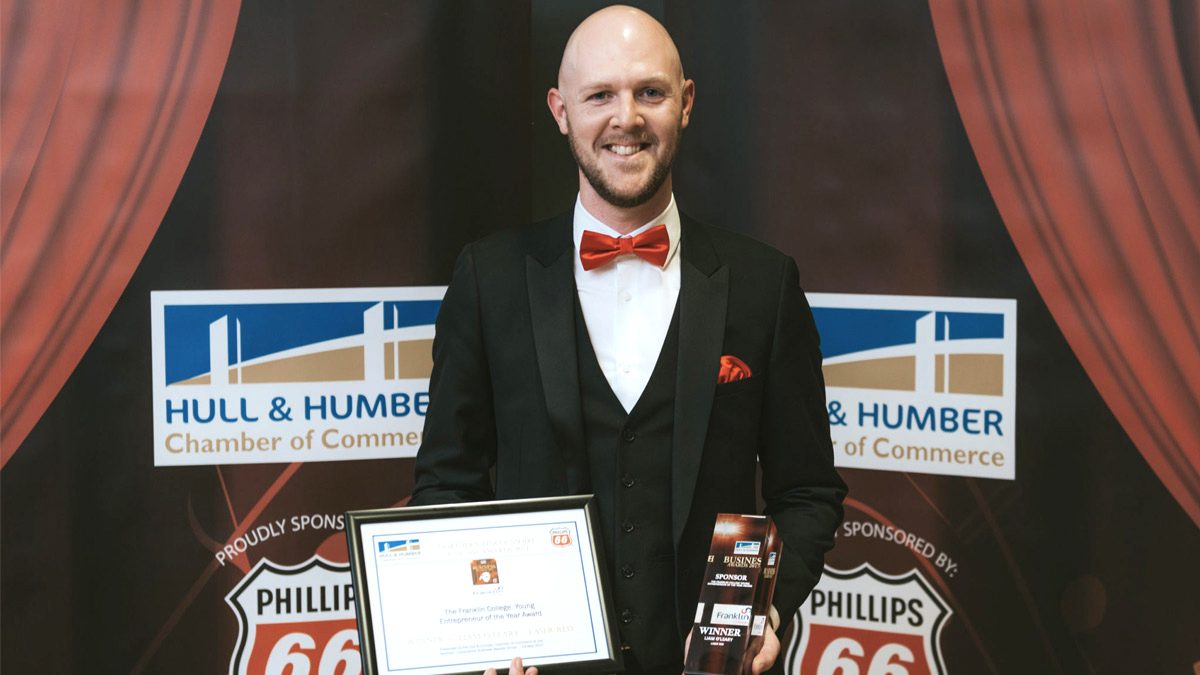 Our very own Liam O'Leary won Young Entrepreneur of the Year at the 2017 Northern Lincolnshire Business Awards early this year, which was fantastic. We were also shortlisted for 'Digital Marketing Campaign of the Year' for the email campaigns we were running for Hydraulic Megastore, so safe to say we've been a busy bunch. We are definitely in need a lovely winters rest.
We tend to ignore the norm here, so for our team bonding training we ventured out to the Lincolnshire woods and skinned some deer. Yes, you read that correctly, we skinned a deer, with flint. There's nothing quite like being sat down in the wilderness trying to make a fire with flint and steel, some more successful than others. We even tried our hand at whittling, which was different but VERY fun.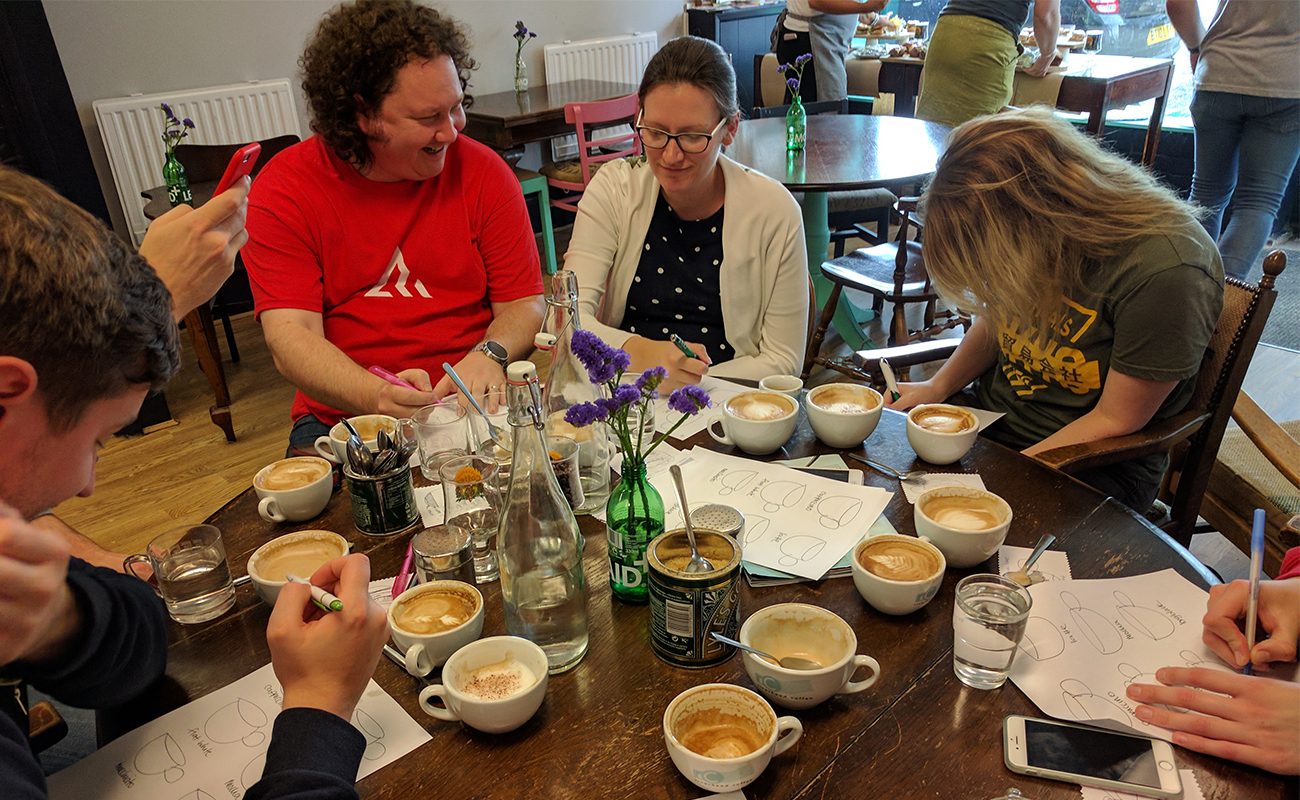 After getting your hands dirty in the wild outback of Langworth, what's better than sitting down to a lovely latte. Once again, just drinking a latte isn't enough for us, we wanted to know HOW to make the perfect latte.
A group of us ventured over to Riverhead Cafe in Grimsby for a latte making masterclass, with latte art tutorials. We drank more coffee that night than any human probably should in a month, but it was worth it.
It's been an absolutely fantastic year for Laser Red and we're very much looking forward to seeing what 2018 has in store for us. Whatever it is, no doubt we'll smash it like we did in 2017. We'll grow bigger and stronger month by month, watch this space.