You may have noticed a little while back that Instagram introduced their new 'stories' feature, and you may be wondering what this means for your business, and whether Instagram is suitable for you. Fear not, we will run through our thoughts and how businesses should be using it.
A history of Instagram
Instagram has been going from strength to strength this year already. Originally (back in 2010), the social media channel started out as a platform to share photos, with over 1 million users within the first few months alone! In April 2012, the company announced passing the 30 million user mark – which is where Facebook jumped in and bought the app.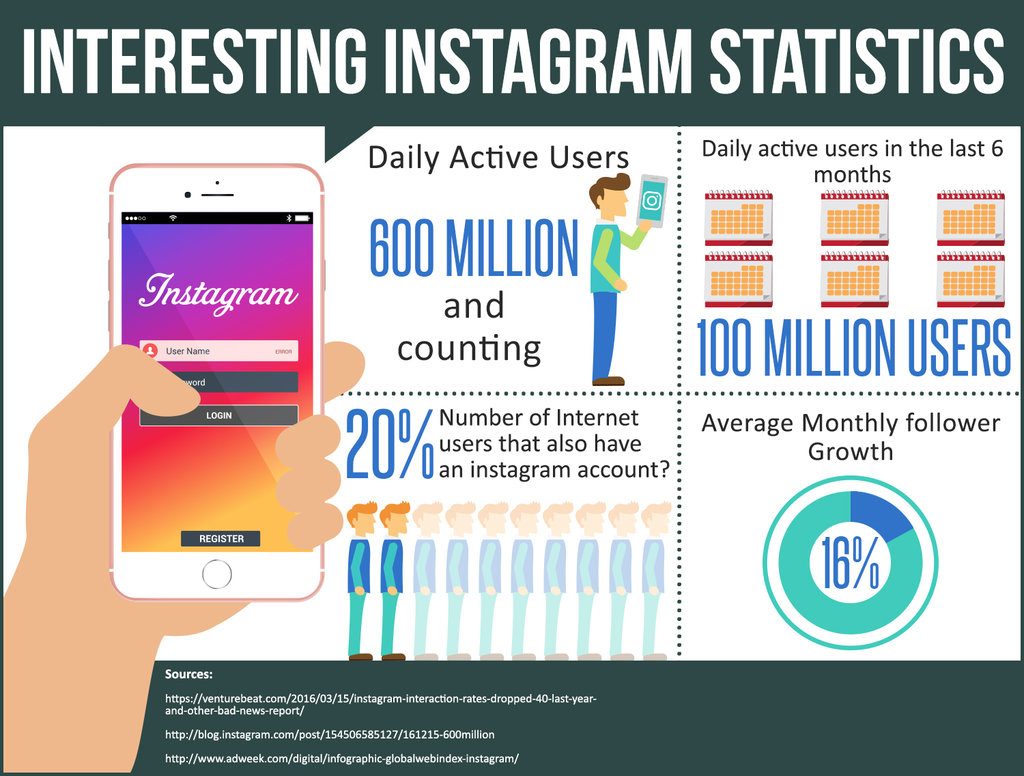 Instagram features
So that's where Instagram started, but I am sure many of you have seen the incredible new features that have been introduced so far this year. In case you missed it, here are some of the cool features:
Carousel ads
Where anyone can pick up to 10 photos and videos to be included within a single post; these can be swiped through horizontally.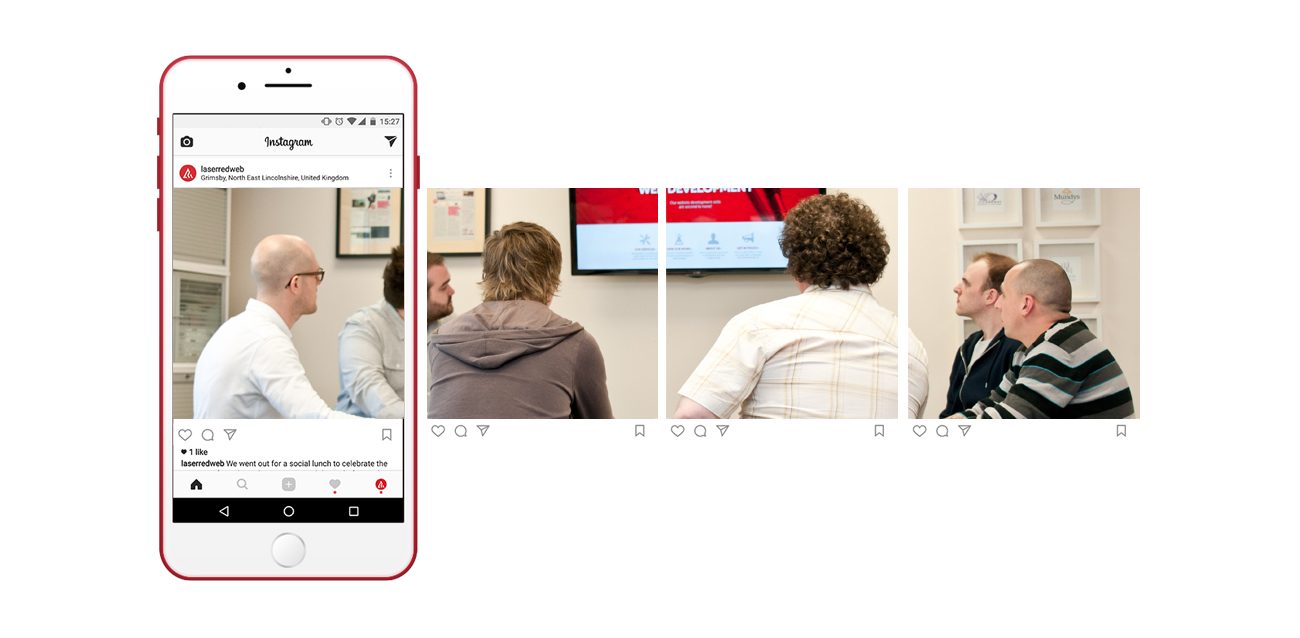 Instagram live
Much like Facebook LIVE, I'm sure you will have seen the likes of Joe Wicks cooking up a storm. All you need to do is go to the 'Search' section, and then you will see Top Live videos. Your viewers are able to comments and add 'hearts' to the stream as they watch.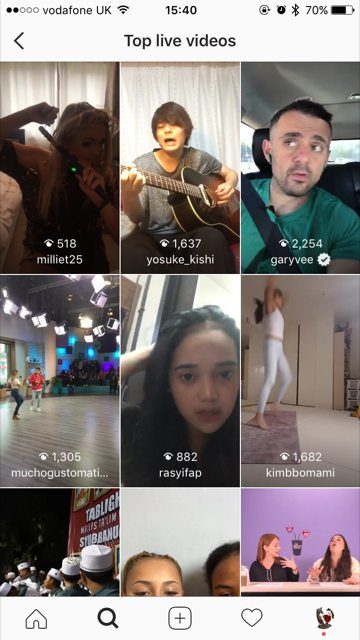 Instagram stories
Not to be confused with Live. This is where you upload short, 15 second videos where you can tap to go back or forward, or swipe to jump to another person's story. There isn't the functionality to like or comment on these, but the latest update does mean these videos can be replayed for up to 24 hours.
See how Airbnb used Instagram stories in their latest marketing campaign.
Boomerang
A video app that lets you turn every day moments into something a bit more fun! It takes a burst of photos, bringing them together into a mini-video that plays both forward and backward.
Have you seen our new pool table?
Filters
If you haven't seen these, where have you been? Very controversially (in an attempt to copy Snapchat), Instagram rolled out 8 selfie filters: Gold Crown, Koala, Nerd Glasses, Bunny, Butterfly Crown, Ice Crown, Peacock and Makeup. Ok, so these aren't really suitable for business purposes, but some of their bog-standard, original filters are great.
If you are going to use a a standard filter, such as Lo-Fi or Nashville, it is a great idea to find the right filter and stick with it. Just like Illyria Pottery below. See how you instantly know the brand you are looking at, giving a real sense of what the brand is about?
Back to business
Some of the features, such as the 'swipe up' where you can link photos to websites are only available to verified accounts. So essentially, you need a captive audience of more than 10,000 followers. But in all honestly, I don't think it will be long until this is rolled out to all businesses – it seems Instagram are just trialing this on a small scale to begin with. I will keep my eyes peeled for you!
Here are my top tips for mastering Instagram for business:
1. Show what you do, creatively
Rather than focusing on the products or services that you sell, try and approach this in a different way on Instagram (well, on all social media channels). Try showing more about your company culture, mission and general top tips.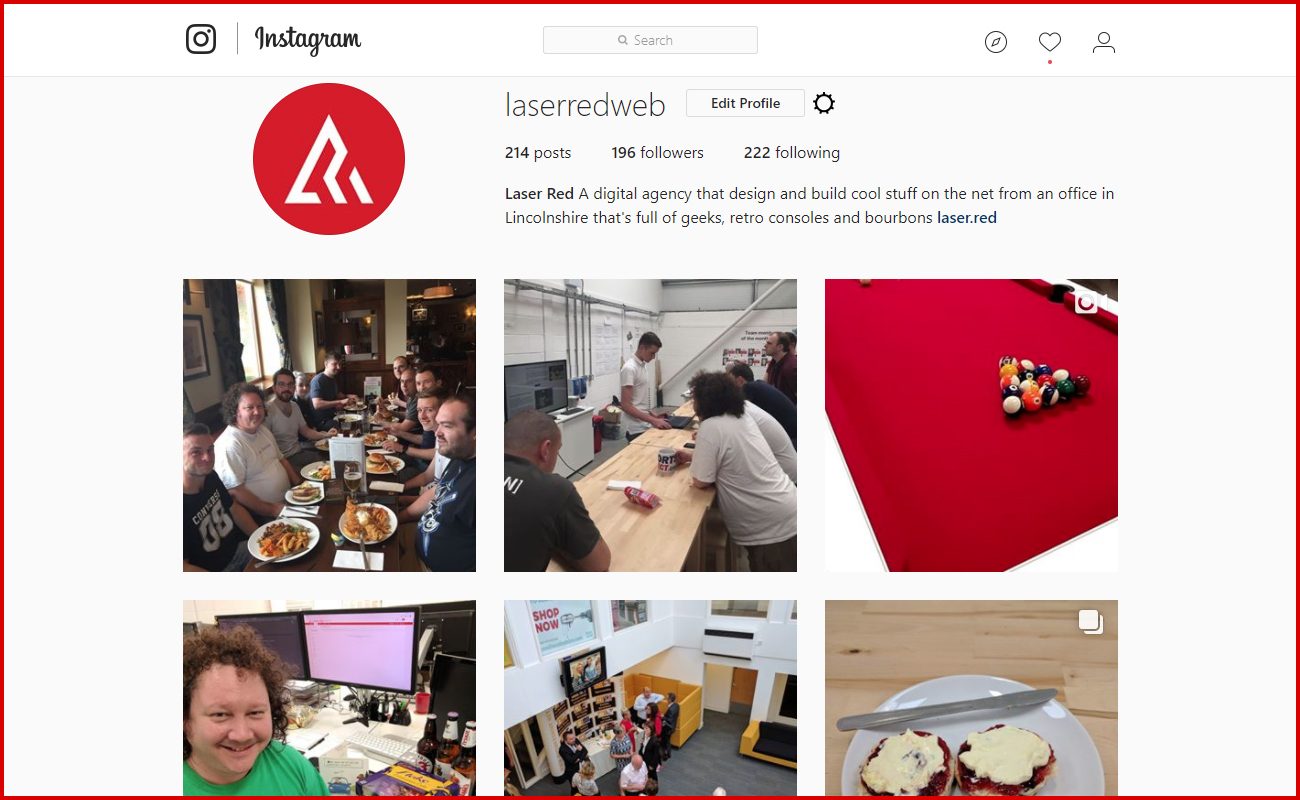 2. Make your profile the very best it can be
This may sound simple, but you will be surprised how many businesses forget the basics. You need to remember that the ONLY clickable link is within your 'Bio' section right under your name.
Your bio is something you need to be updating regularly. Don't just put a link to your website though, think about linking to a free downloadable resource, recent blog post, or even driving purchases.
3. Use it to show 'behind-the-scenes' of your business
Humans are very curious creatures in general, so any 'inside scoop' you can give people the better! Whether this is showing your production line, the team behind the business, and general day-to-day office life. If you get stuck for ideas have a look at our Instagram account!
4. Expand your reach with hashtags
Many people don't realise that you are able to actually add up to 30 hashtags per post! Whilst this is good news to spread awareness, you need to ensure your hashtags are relevant and you don't get carried away. Set up your own company hashtag (#yourbrandname) so people can easily find content related to you.
It is also a good idea to check the number of posts associated with the hashtags you have in mind. Simply type in the hashtag into the search box, and Instagram shows you the number of posts.
5. Mention others to spread your posts further
Like with most social media campaigns, if you are able to collaborate with other like-minded companies, your posts will receive a higher reach. Just be sure to check that they align with your brand values and mission. 'Shout-outs' are another good technique.
This is where you partner with another brand that has roughly the same number of followers as you, to promote each other to your audience. Hello increased exposure!
One final tip to note:
As with any marketing technique… yep you guessed it – measure your success. Have a look at what worked and didn't during the past month, and use this to expand your campaign for the following month.
So, I hope I have given you some good take-away tips there, to help you kick-start your Instagram campaign. If you have any questions, or need some more inspiration on how to get started, give me a call on 01472 848 496, or alternatively email me on [email]marketing@laser.red[/email]