Have you heard our latest news? If not, where have you been?! In case you missed it we thought we would dedicate a blog post especially (much to Liam's embarrassment!)
So the week began with us popping on our trademark red converses, before heading off to the Lincolnshire Showground for the Lincolnshire Digital & Tech Awards. We were shortlisted for 'Digital Marketing Campaign of the Year' for the email campaign we have been running for Hydraulic Megastore.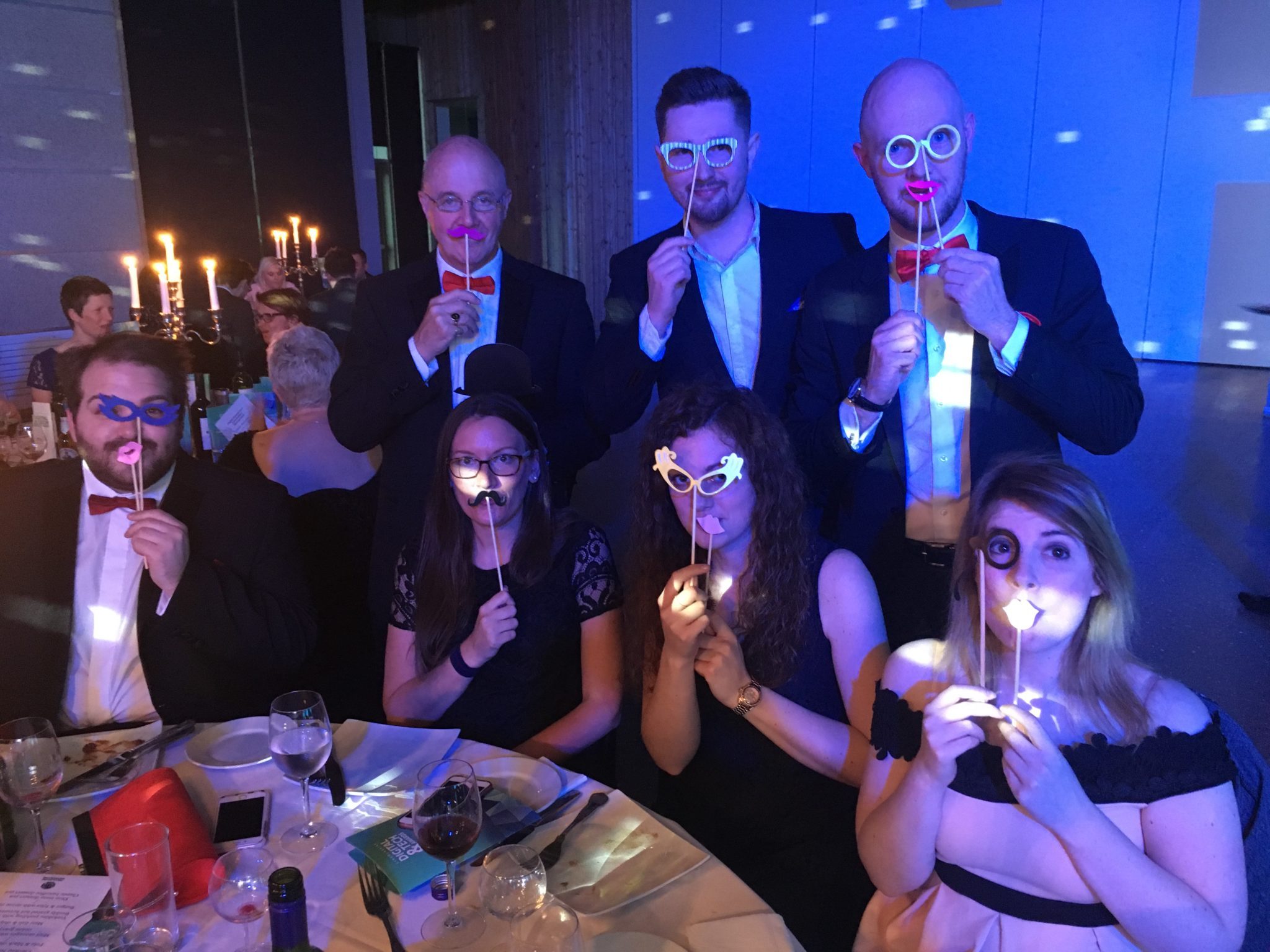 Not only did we managed to help them have their best month to date, with a huge 148% increase in turnover, we also introduced a successful automated email campaign. These alone managed to produce click-through rates of over 30%, which is 29% higher than the industry average!
Unfortunately, we were pipped to the post by the talented guys at Chatty Imp and their work with The Naked Marshmallow Co, but there's always next year! It's really great to see so many local companies using these new technologies in such innovative ways. It definitely keeps us on our toes!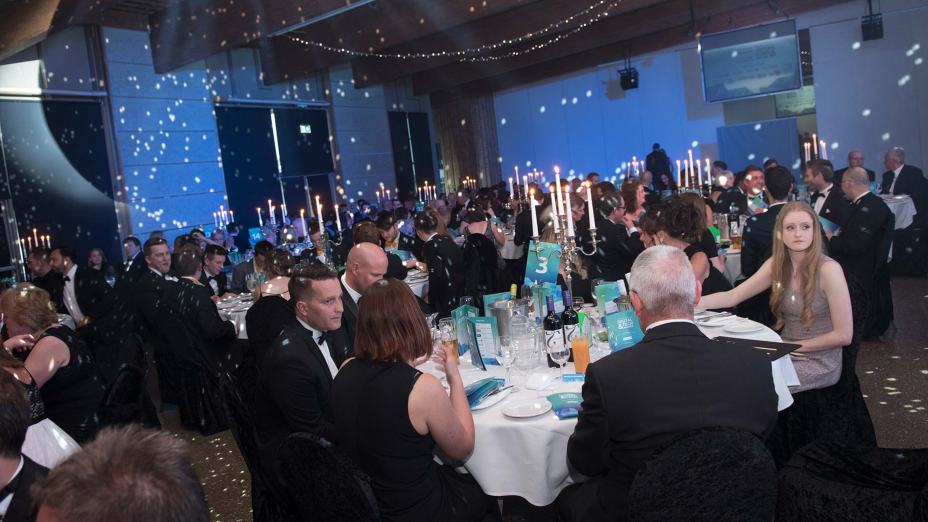 We're really pleased to have been a finalist for Digital Marketing Campaign of the Year at the Lincolnshire Digital & Tech Awards, it's an unbelievable feeling to be recognised for the hard work our team do day in, day out. We're on a 2 year streak of winning awards for our work and we have no intention of stopping yet!

John Minns – Operations Manager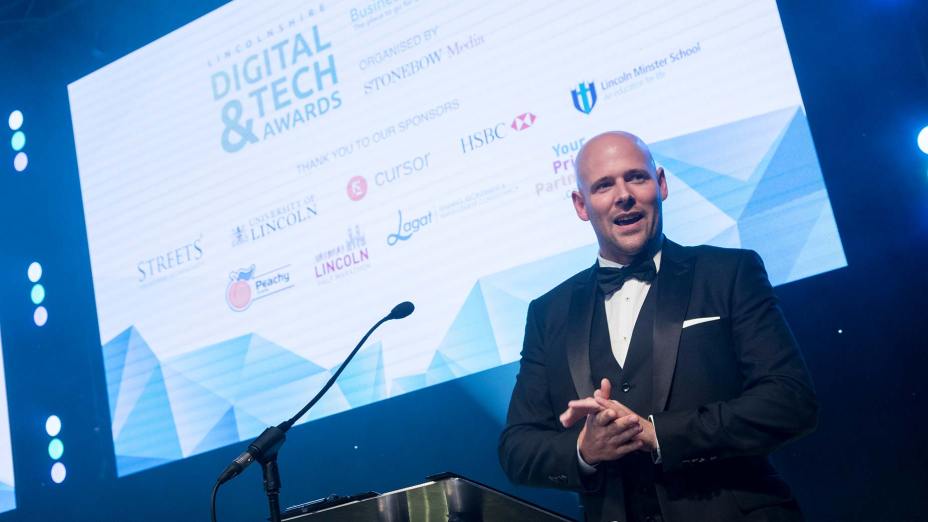 Young Entrepreneur of the year Award
Immediately following this fantastic night we donned our red bowties and headed off to The Bath Halls in Scunthorpe for the 2017 Northern Lincolnshire Business Awards. Our very Liam O'Leary was nominated for The Franklin College Young Entrepreneur of the year award.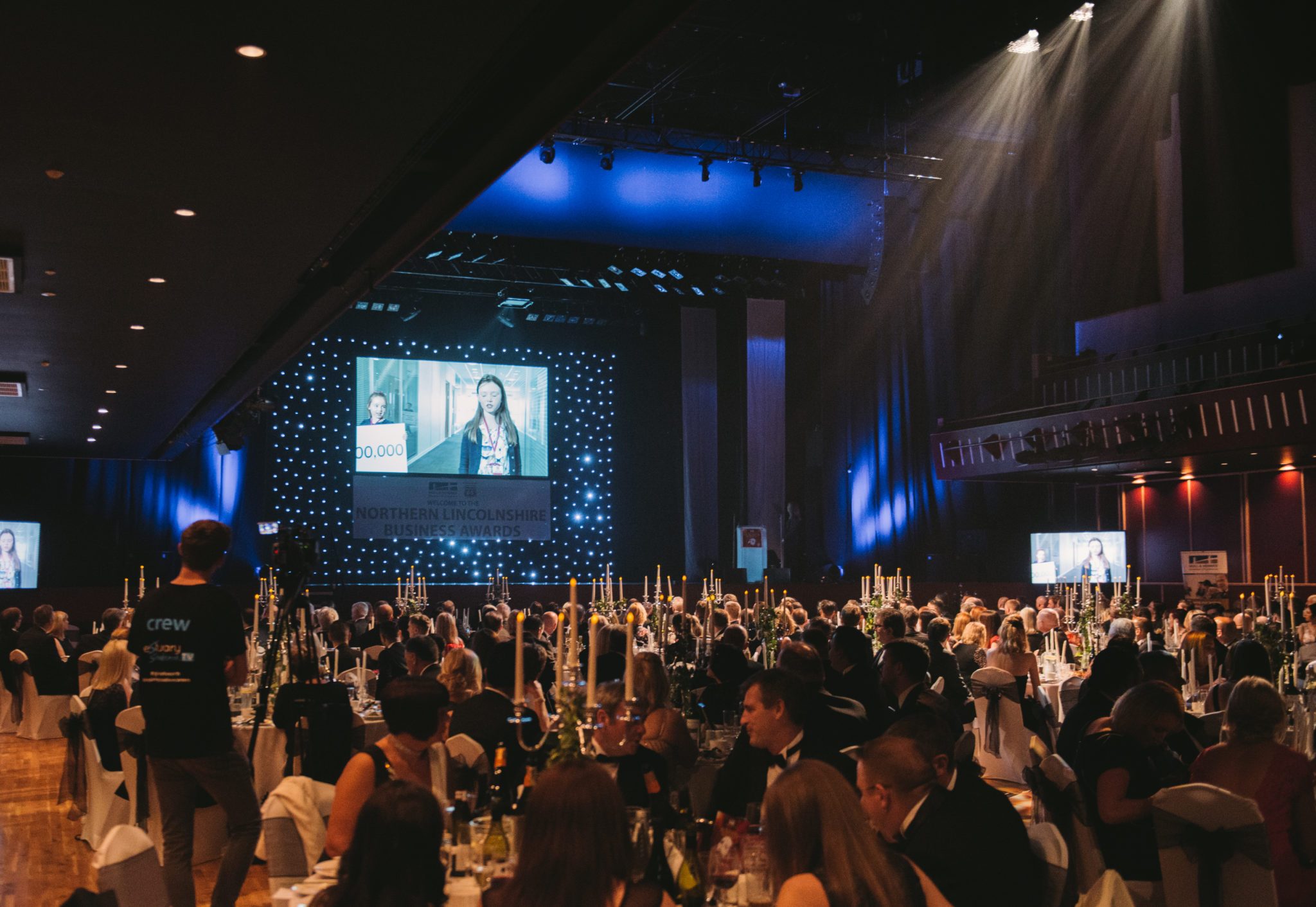 And we have a winner!
The judges were looking for a young (aged 30 or under) individual, with the ability to go above and beyond. Whether it's through hard work or multitasking like a supercomputer. They needed to be confident and able to communicate effectively with those around them. Luckily, Liam is all of those attributes and more, so he took the prize! Yay!
Laser Red has gone from strength to strength since Liam took over as MD last year. He claims the award as a testament to the hard work of the team around him, but it's as much that as a testament to his own dedication and impressive ability in business.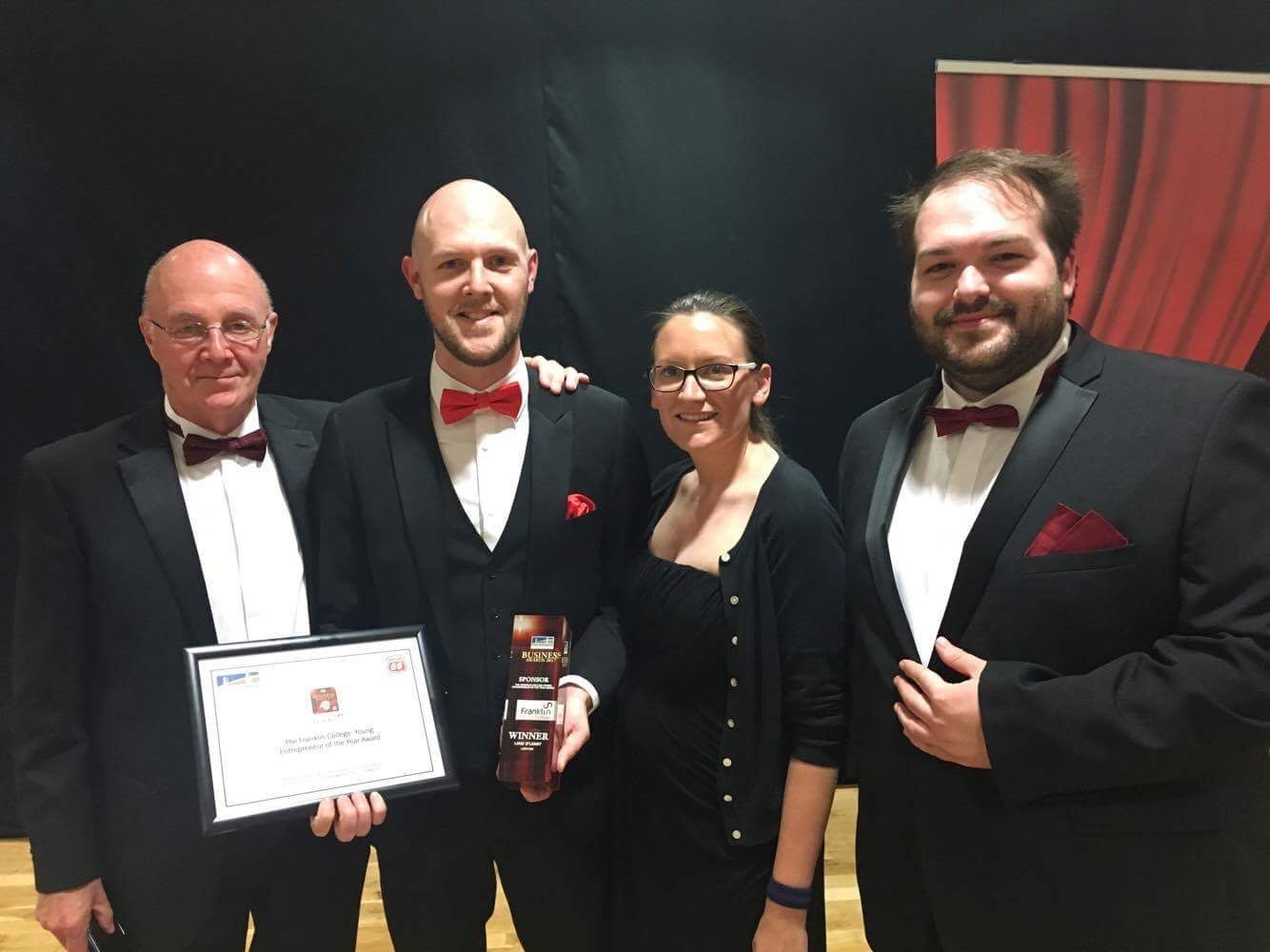 I'm over the moon to have been chosen as 2017's young entrepreneur of the year. The last five years have been hard work, but it's been a fantastic journey of ups and downs with plenty of learning. The business has continued to grow and improve in a number of areas, specifically our customer service and quality of work. This is all down to the team besides me, all of the people who have worked at Laser Red have been a huge part of its success and the team we have now are fantastic! It's also very special to be presented the award by the college I attended, Franklin College.

Liam O'Leary – Managing Director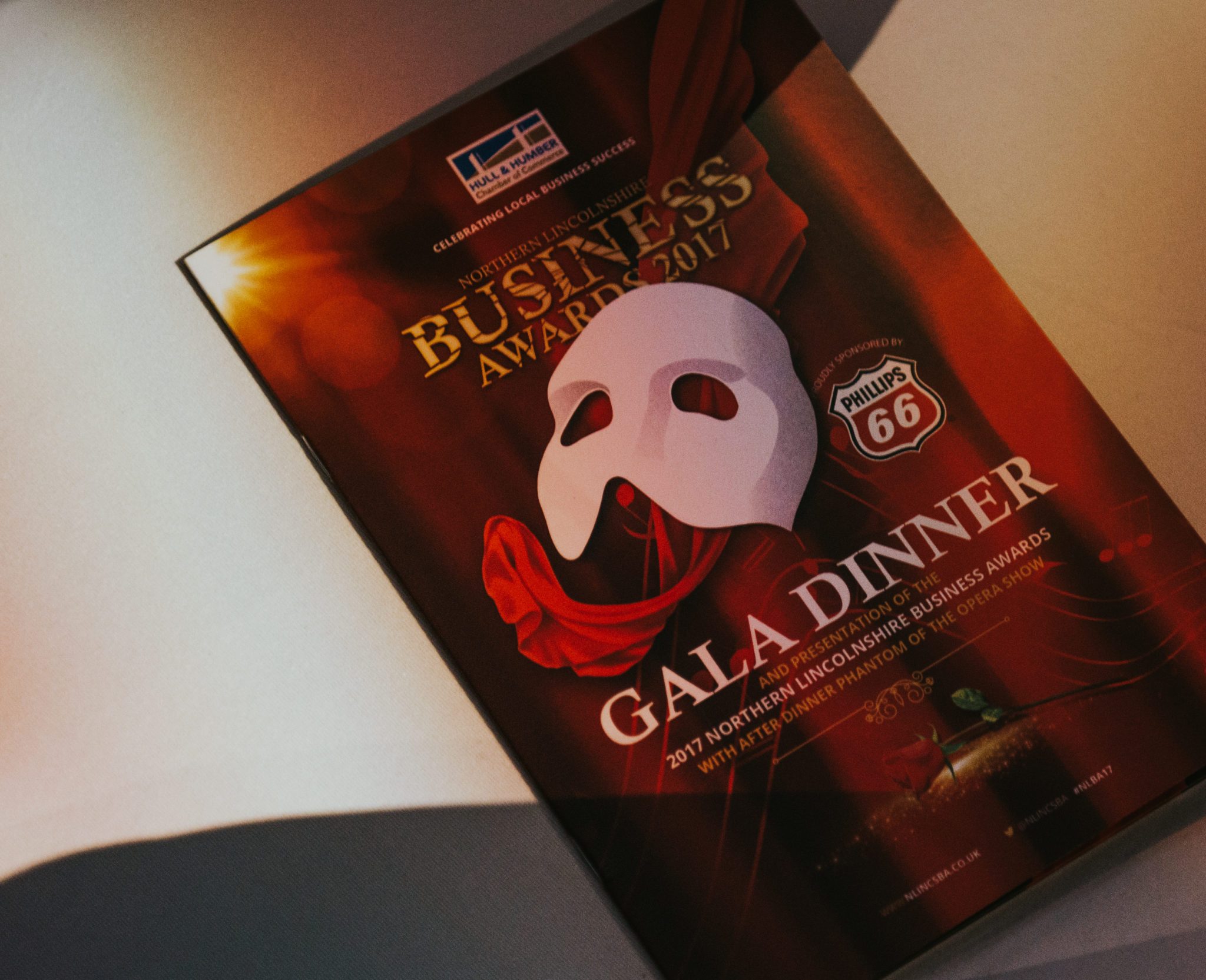 We had a fantastic couple of nights at these events. It was a really great reminder of the calibre of businesses we have in Lincolnshire. There's no room for businesses to coast along in this county. We're ready and raring to push the boundaries in not only our websites but our marketing campaigns as well.
If you've got a project you've been thinking of, why not give us a shout on 01472 878 496 or emails us on office@laser.red.