…Or maybe not so much sleep (for the hackers!). We have just got back from sponsoring the Lincoln Hack for the second year running, which was part of a very busy Lincolnshire Tech Week. We wanted to give you a quick round up of the 24 hour coding challenge. There were some fantastic entries, which we just have to share with you! We managed to get some pictures of the teams hard at work too.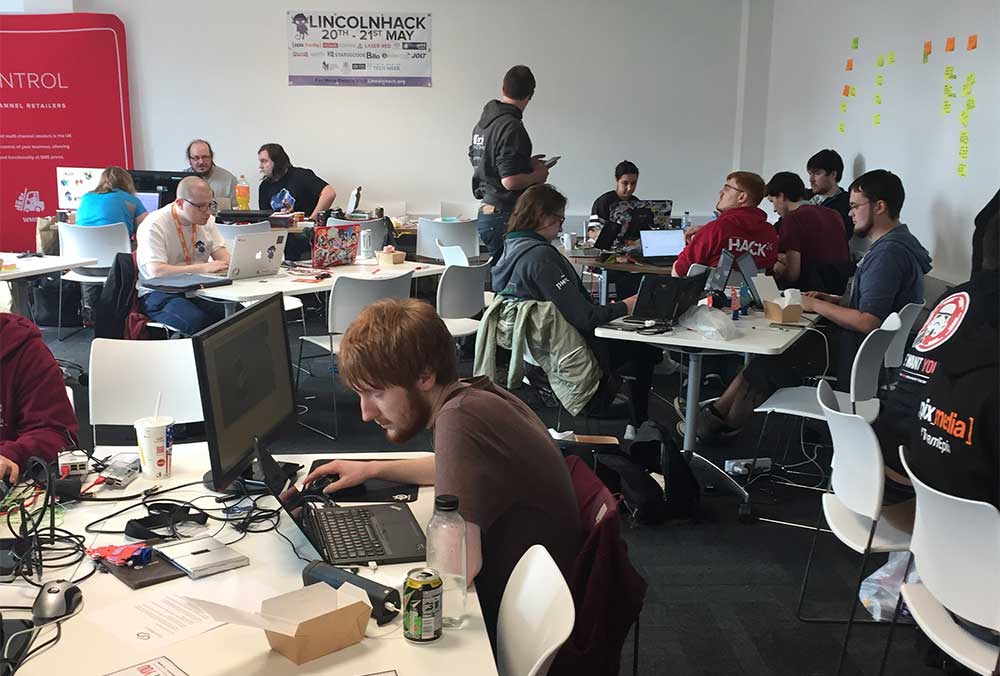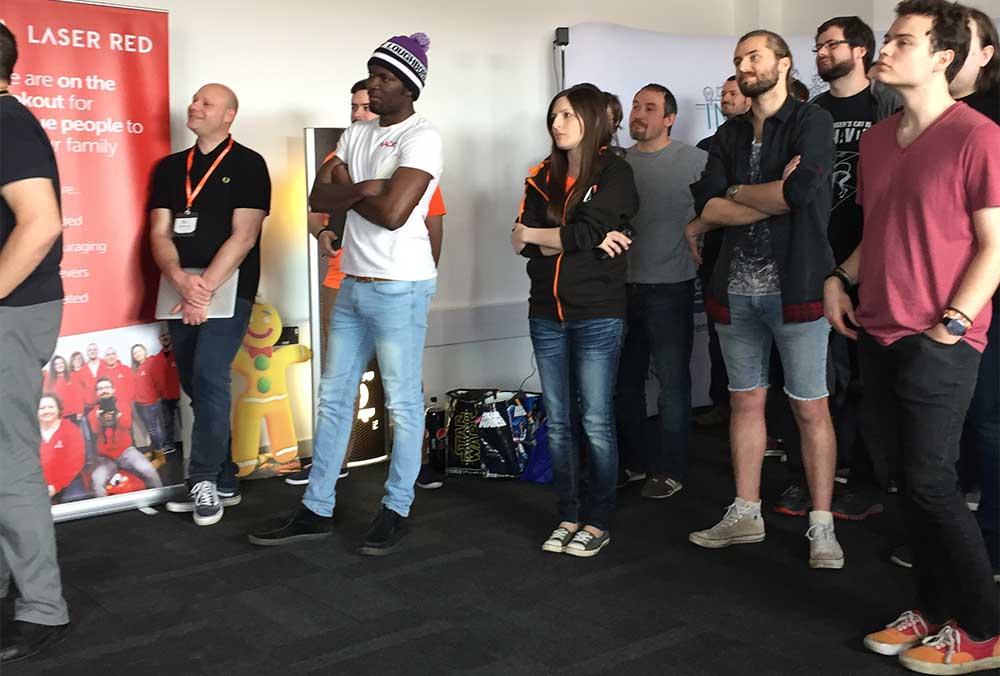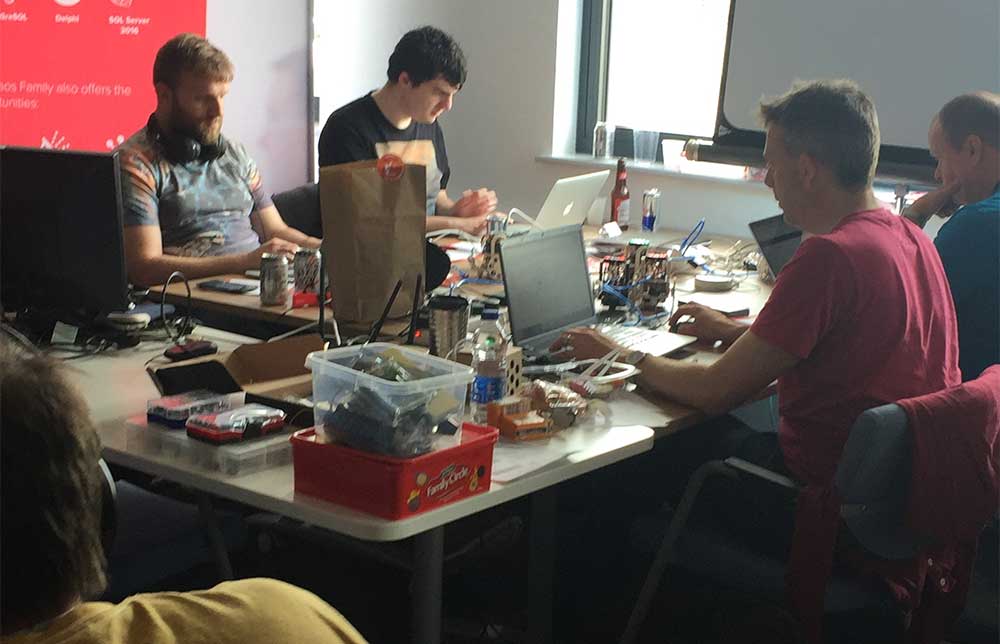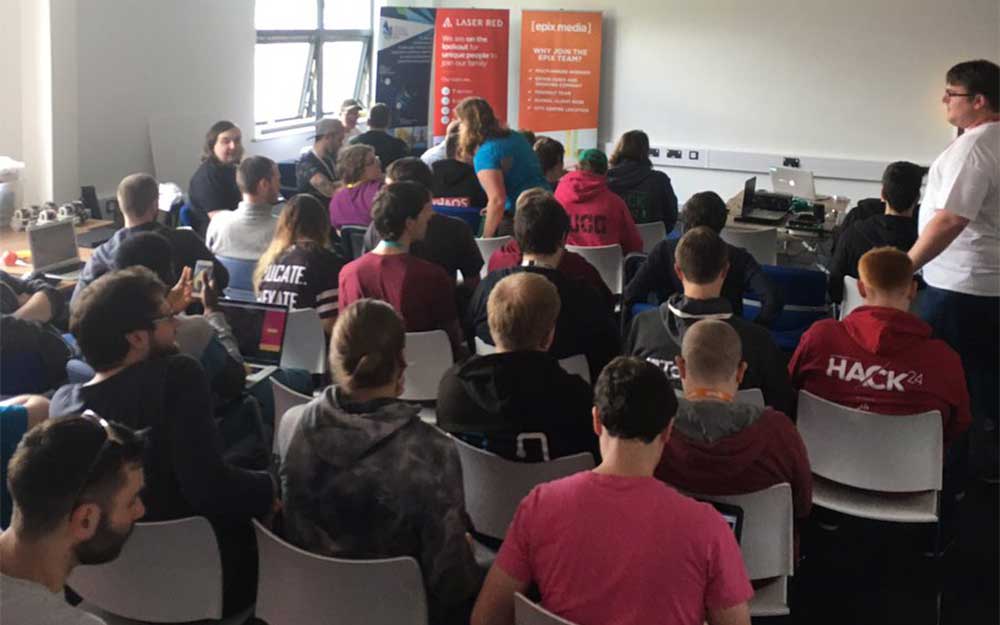 If you follow us on Twitter you will have seen some very interesting developments throughout the weekend. We even saw a team attempting to power an Alexa using lemons! (the key word being attempting – they actually only managed to charge a phone for 1 second in the end!). It was still a pretty cool concept though. Here are the geeks at work.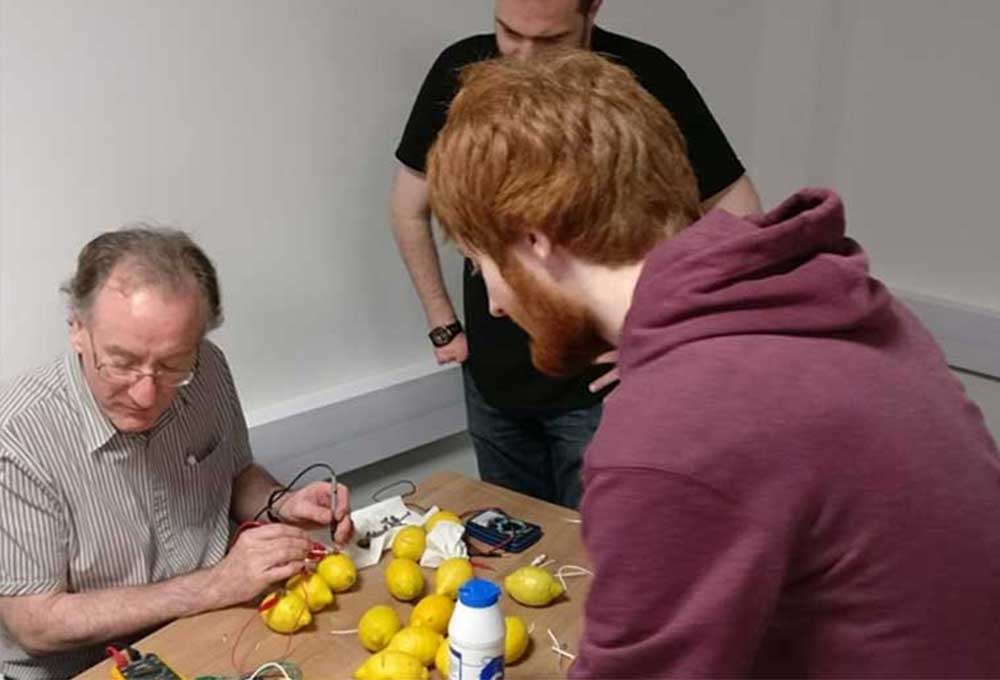 So, onto our challenge. We wanted the hackers to come up with something funny, that involved politics, and lots of data. We were completely mind-blown with some of the concepts that were produced, it was definitely tough deciding who the winners were.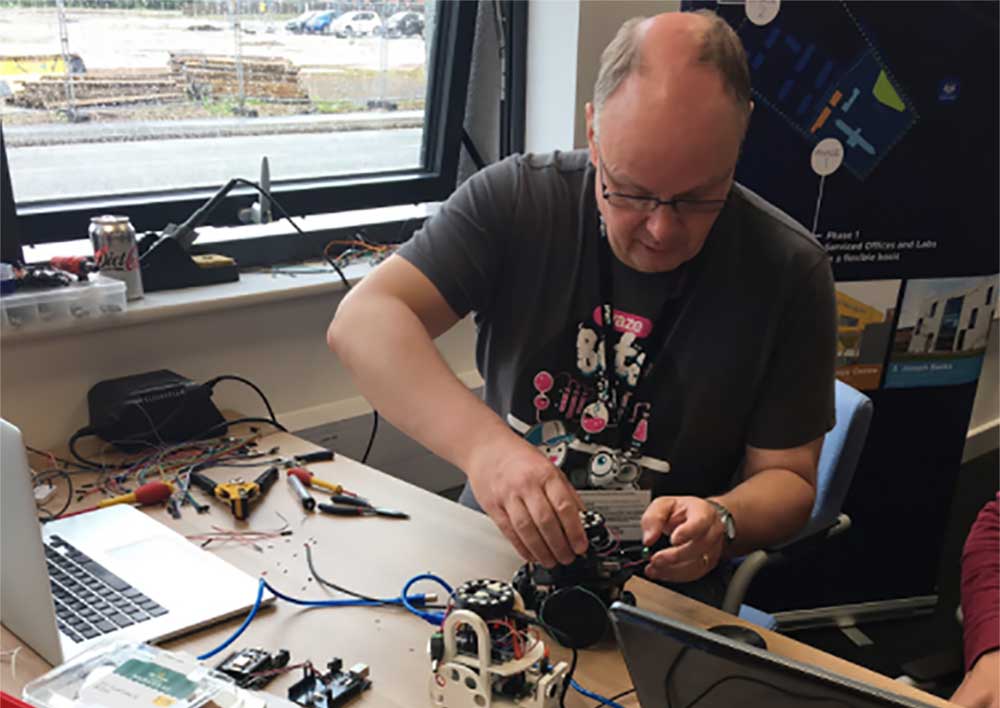 The first contender for our prize was a Tamagotchi-inspired game, based on Kim Jong-un – you had to keep him happy to keep him alive! You could feed him burgers, visit some factories if he got bored and get him to fly some rockets too. His happiness was also very cleverly linked to a Twitter feed (the aim was to link to Donald Trumps, but apparently he doesn't Tweet enough!). So any positive politics tweets made Kim happy, and negative ones made him sad. You were also sent a text through to your phone if Kim was less than 20% happy. How cool is that – check out the video to see Kim in action!
#LincolnHack17 has created a Tamagotchi style games based on Kim Jong-un pic.twitter.com/dYalDhIR8A

— Laser Red (@LaserRedWeb) May 21, 2017
Next up was the 'Election Night Bingo' – any excuse for a drinking game right? The idea behind this one was that if you managed to match either a row or a column of political phrases spoken by our politicians, you could drink 3 fingers of alcohol. Once the row or column had been created an animated GIF of a politician then darted across the screen, with their common phrase flashing up on the screen. 'Strong and stable' was a particular favourite of ours. Theresa May's face popped up whilst she downing a glass of alcohol too!
Everyone should play this political drinking game on June 8th #LincolnHack17 pic.twitter.com/5Z57PQXITp

— Laser Red (@LaserRedWeb) May 21, 2017
And finally, the team from Epix Media created an amazing 'Trump Bot' made out of cardboard. His digital face showed a funny GIF animation, along with audio of a positive phrase each time Donald Trump sends a tweet. What a genius creation, well done guys.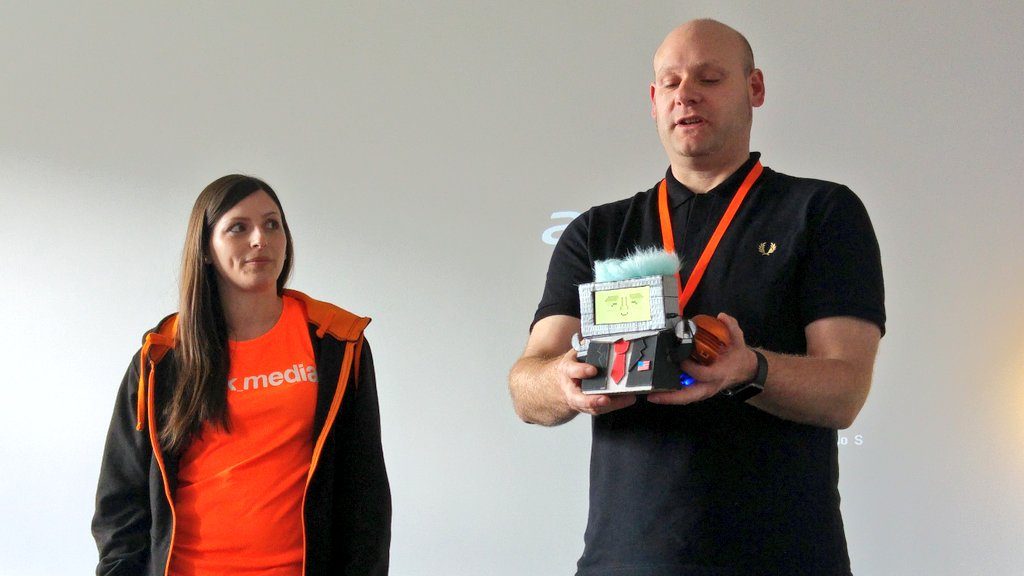 After some very intense deliberation, we chose two winners (it was that close a call) – the Kimagotchi and the Trump Bot. Here are team Estonia Mafia, the clever creators of the Kimagotchi receiving their prize.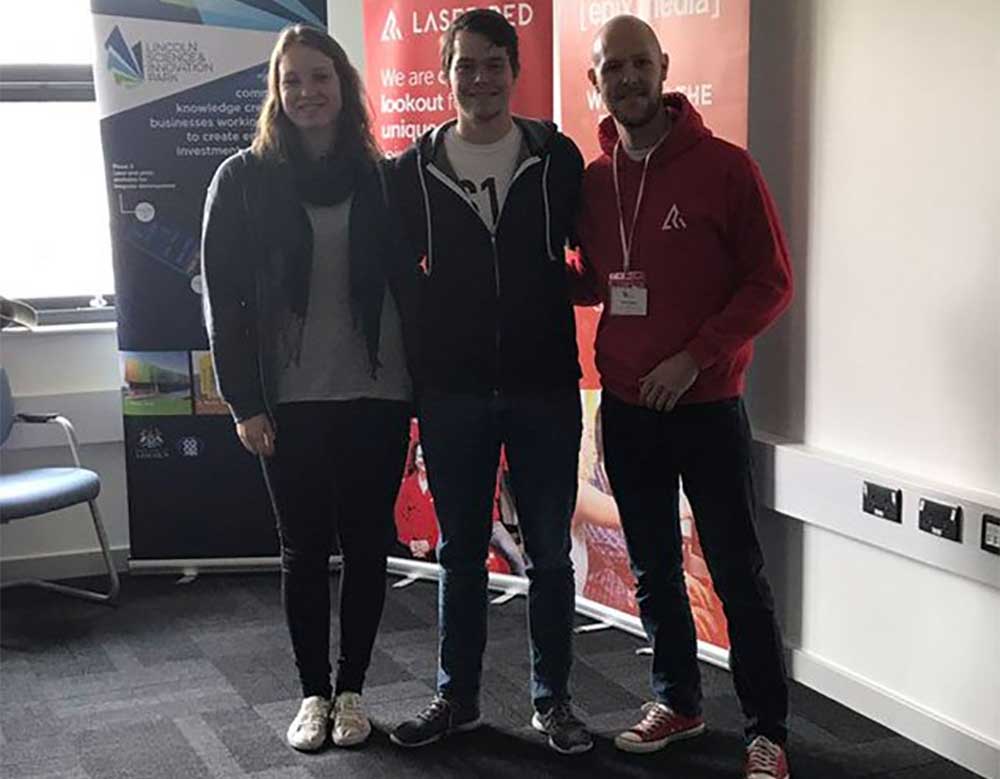 All in all, the 2017 Lincoln Hack was a huge success, and we loved being able to support Rob and his team. One of our company missions for this year was to help others to learn and get involved in our industry, so helping the students and newbies get together and help each other to 'hack' was something we felt passionate about supporting.
A huge congratulations to all the winners, and to the team behind organising this fantastic event. Now time to think about our challenge for next year, best get planning!