Evolving as a company
For a long time, we've discussed amongst ourselves what the plan was for Laser Red. Our website design and development team have gone from strength to strength over the past 10 years. We've grown so much, even offering a digital marketing service to help our clients reach their full potential. But alas, we're still to reach ours.
After a long sit down, we believe our path is now clear. It's time for us to rule the e-commerce market. It's time for us to evolve. It's time for Laser Spread.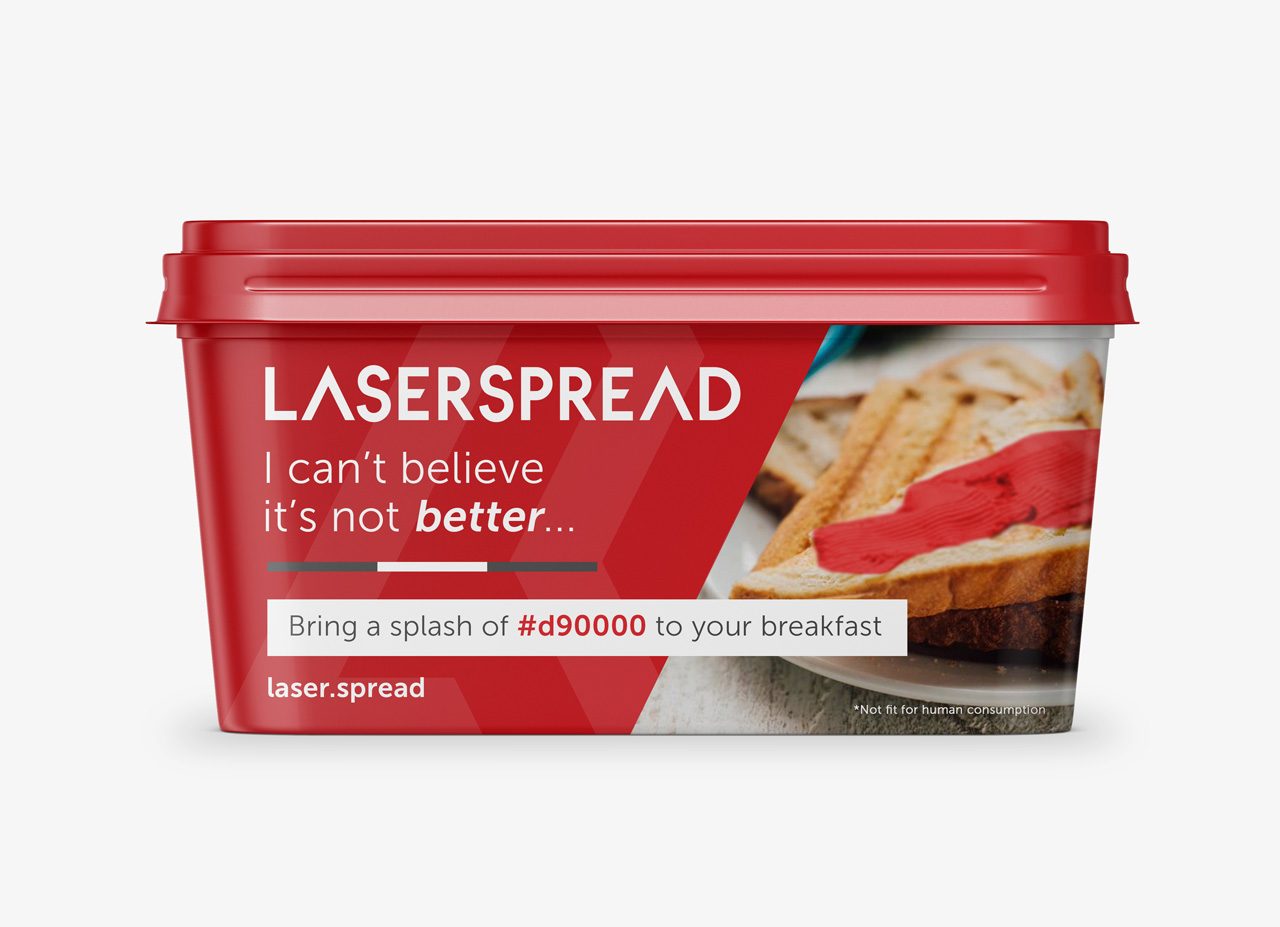 Laser Spread is an all-natural(ish) bright red butter replacement. We've put hours of hard work into developing the best product possible. We were so bored of the standard beige layer on our toast and crumpets. It's about time breakfast had a splash of red!
"It was a no-brainer, it just made sense. We've no doubt that this is going to be a success. That's why we've already ordered 10,000 units to the office in Grimsby" explained Liam, MD at Laser Spread.
"Our design team worked all morning on the design and we really think it reflects both our brand, and love of margarine"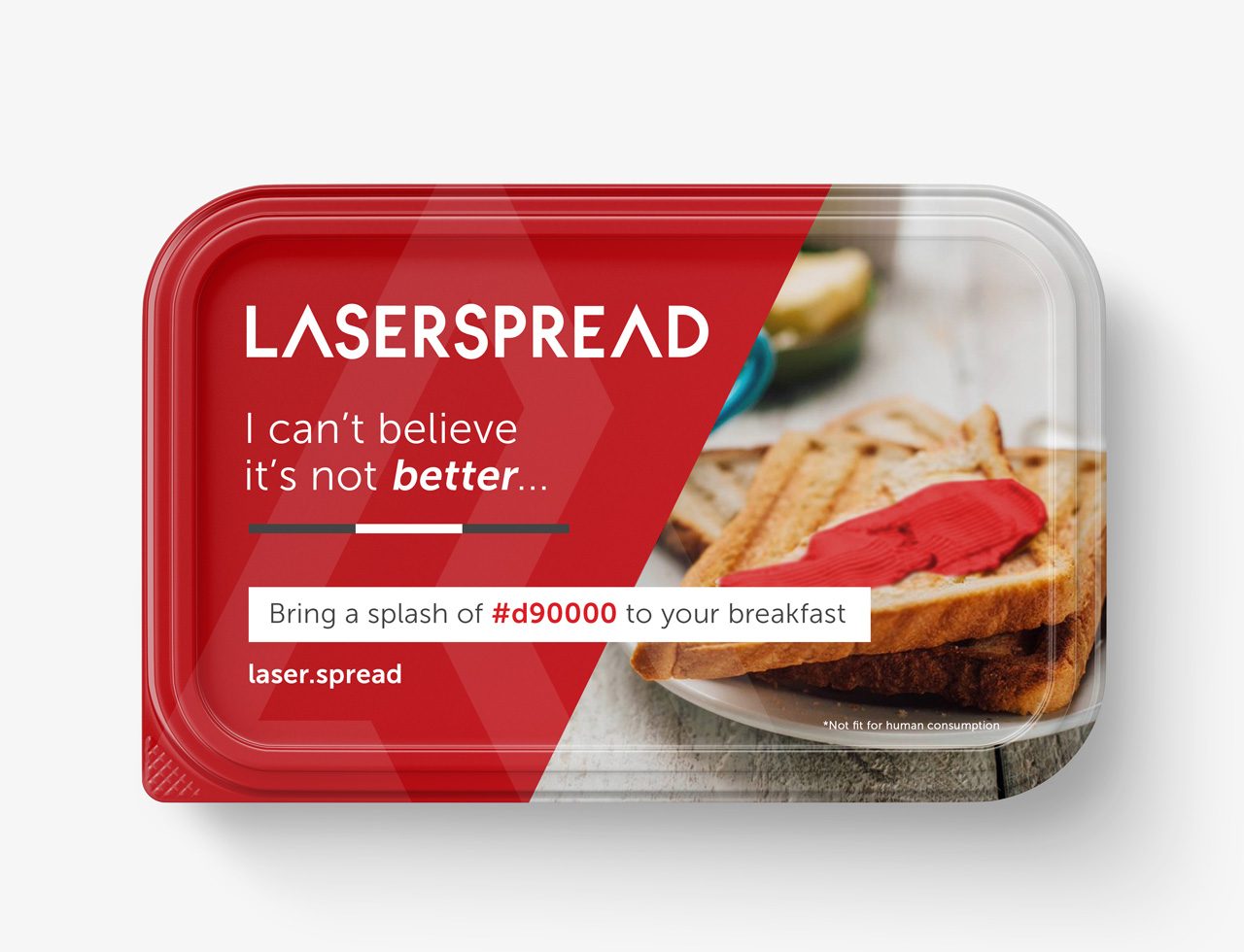 "The entire team have embraced it really well. It's all we eat now. I don't think we'll ever get bored of it" says John, Chief Churner at Laser Spread.
"We wanted to "live" the new product, so it's everywhere in the office. The cupboards and fridge are fully stocked"
We want all our current clients to know that as a gesture of goodwill they're going to receive a monthly "butter" care package from us, starting today! Don't forget to take a picture of your favourite new butter replacement. You can tweet us on @laserspread or use the hashtag #SpreadTheLove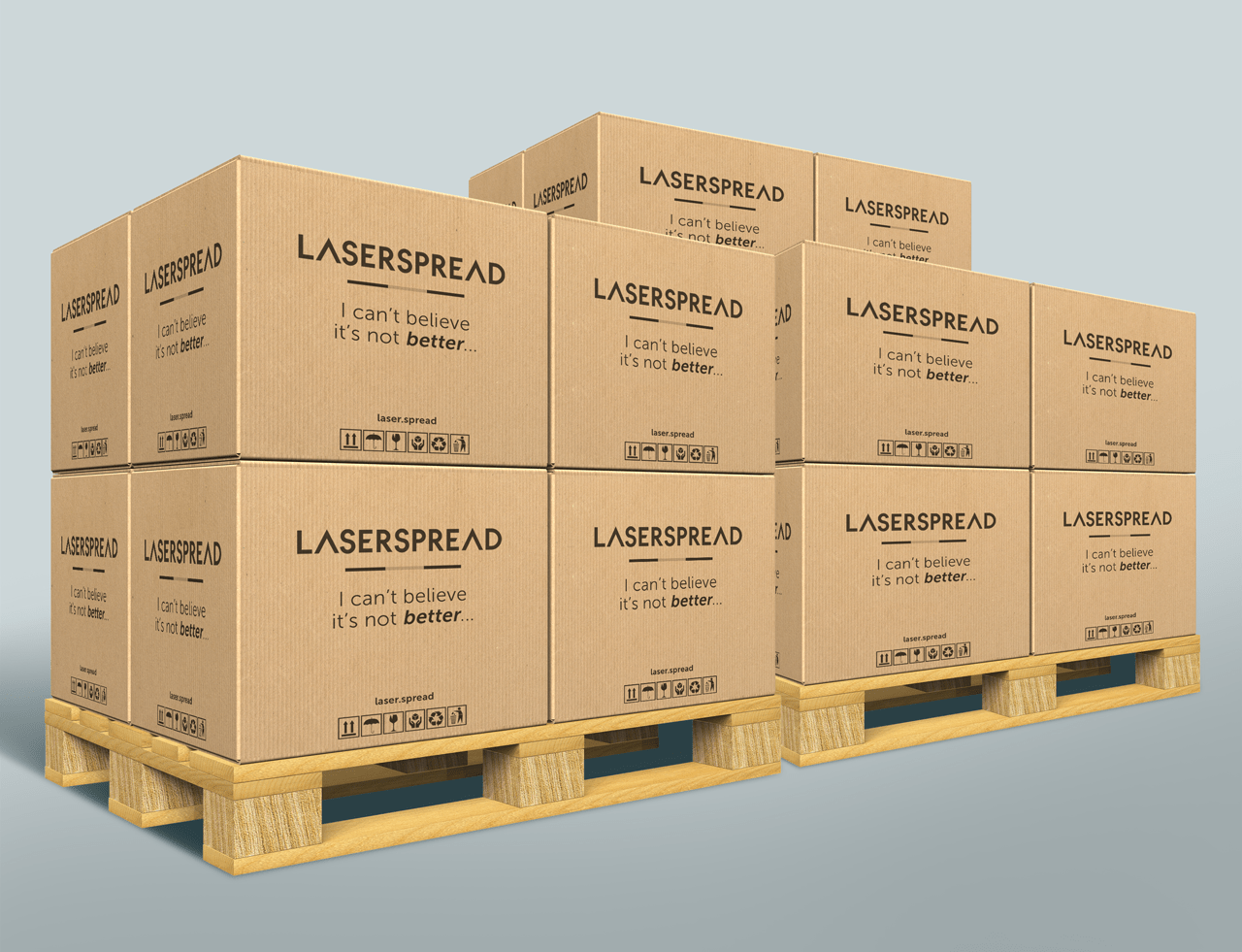 Order your Laser Spread today and put some colour back into your breakfast. Every order over £60 comes with a free digital marketing consultation.
Laser Spread – I can't believe it's not better!