We spent most of our Christmas and New Year moving to a new office environment. Now after a few weeks of finishing touches and IKEA deliveries we're finally ready to unveil our new HQ!
As you might have noticed, we've grown a lot over the last 12 months, in fact we've doubled in size to 8 full time staff family members. All of these extra mouths also needed extra space to work, play and relax after a long week sat at a desk pushing buttons.
The previous office (in Laceby) was just a single studio room and was obviously becoming very cramped, especially when clients came to visit. Telephones buzzing, computers humming and developers talking in different languages meant the noise in a single room was becoming a distracting and difficult place to work. As we didn't have the option to increase the space in Laceby we opted to start looking for a new home.
The North East Lincs council lent a helping hand to try and find a suitable office space but with no luck. Private landlords in the Grimsby area didn't have the best offering and broadband almost always became an issue at some of the older properties.
It was e-Factor (a social enterprise dedicated to providing professional, tailor made, support to help local businesses grow) who eventually helped us find such a great space. Their Enterprise Village was purpose built to help local businesses grow and develop with a range of office spaces and business support, all in one place. We'd like to give a special thanks to Tony and Natalie at e-Factor for helping us find and successfully move into our new home.
The new office is about 4x bigger than our last place. With 2000 sqft to play with we have plenty of space now. We have two separate meeting rooms, our own kitchen and storeroom as well as a 1000 sqft open plan industrial floor space that's more than big enough for us to house the pool table (a long awaited addition) and fly our quadcopters.
We now have an office that really reflects our ethos, our values and our team members – above all, it looks great! We hope to see many of our clients, partners and friends here in the future.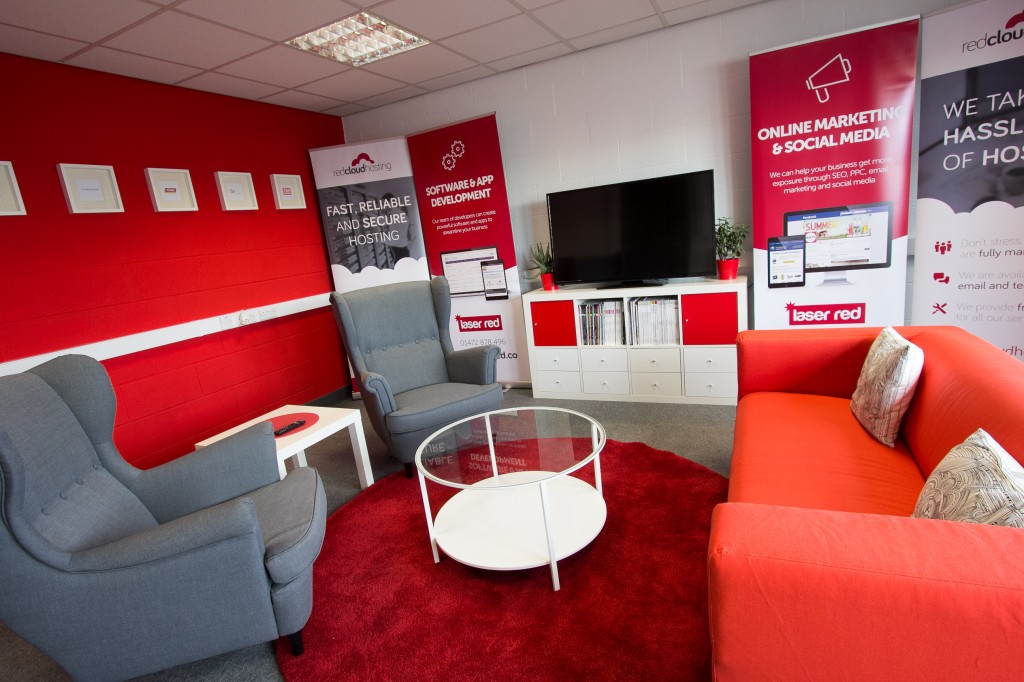 One of our meeting rooms – complete with very comfy chairs!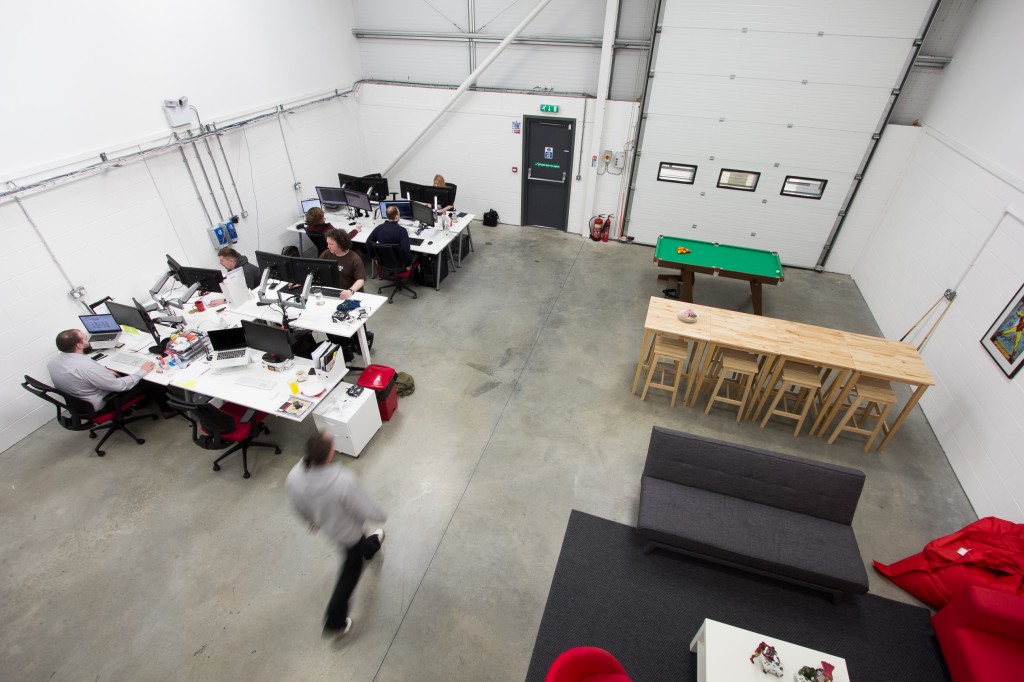 The main working environment is an open plan area complete with a chill-out corner, lunch bar and pool table.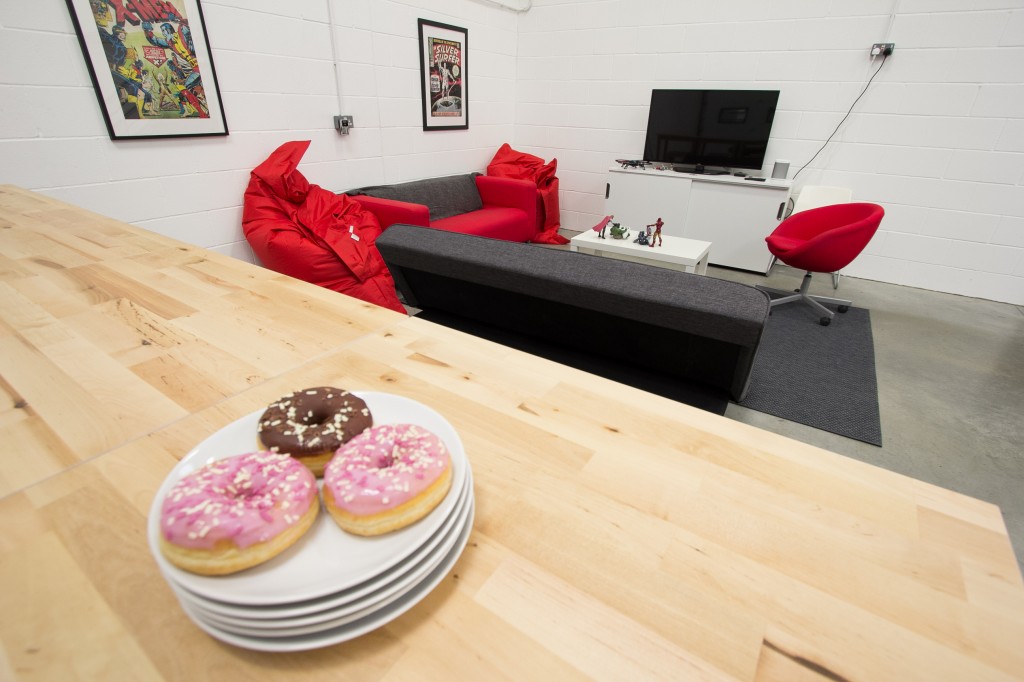 Doughnuts are on offer at least once a week.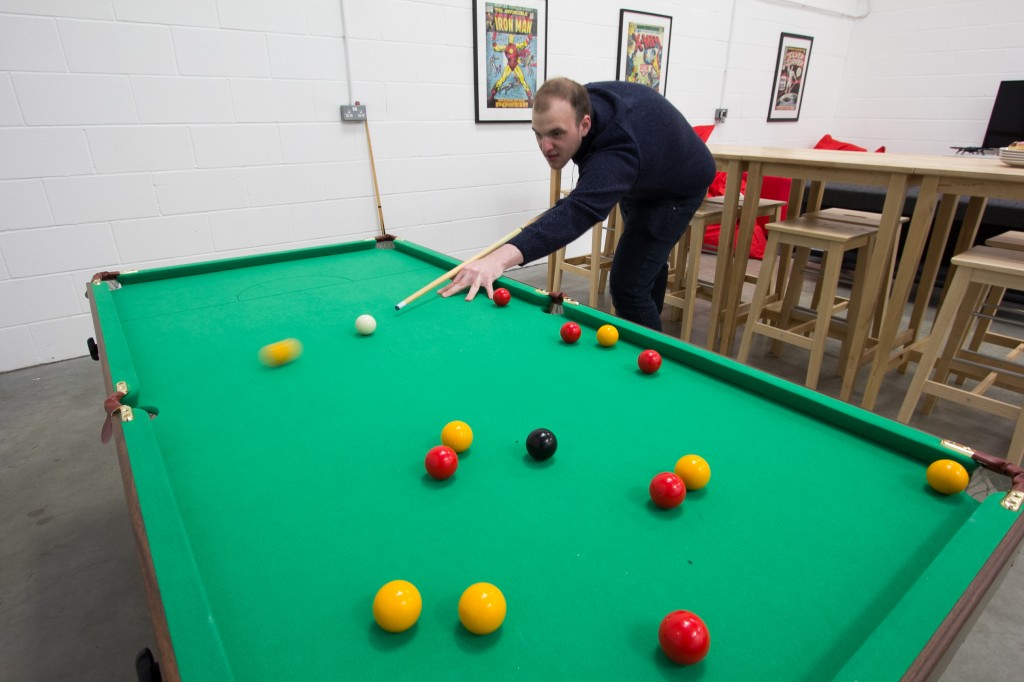 The pool table is possibly the most popular part of the office and brings out the competitive side of everyone.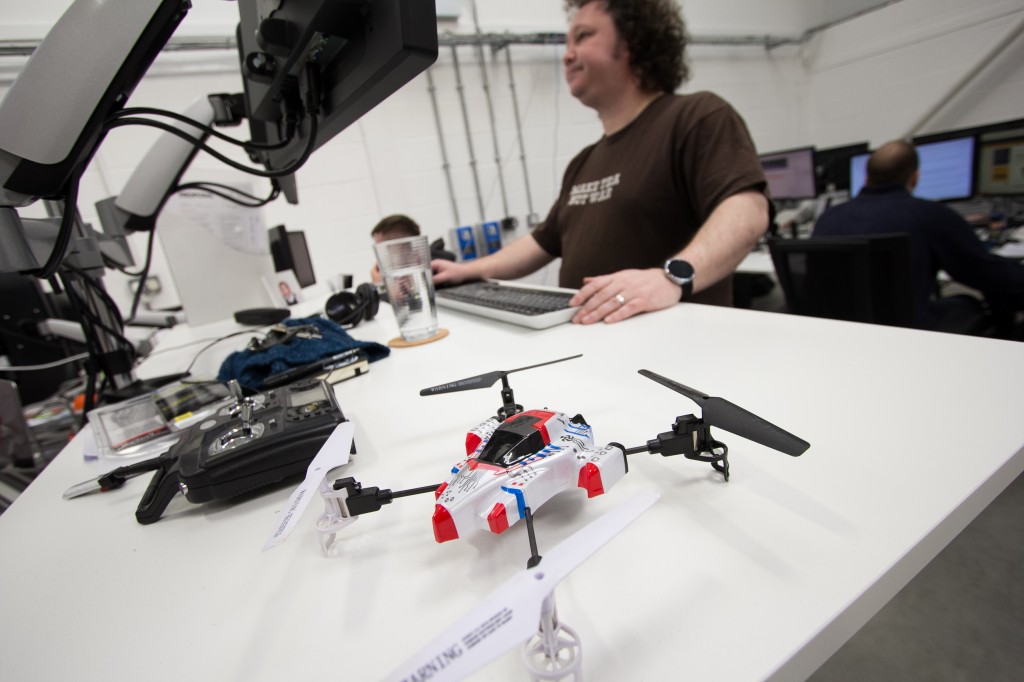 Because of the high roof, flying drones around indoors is more fun than normal.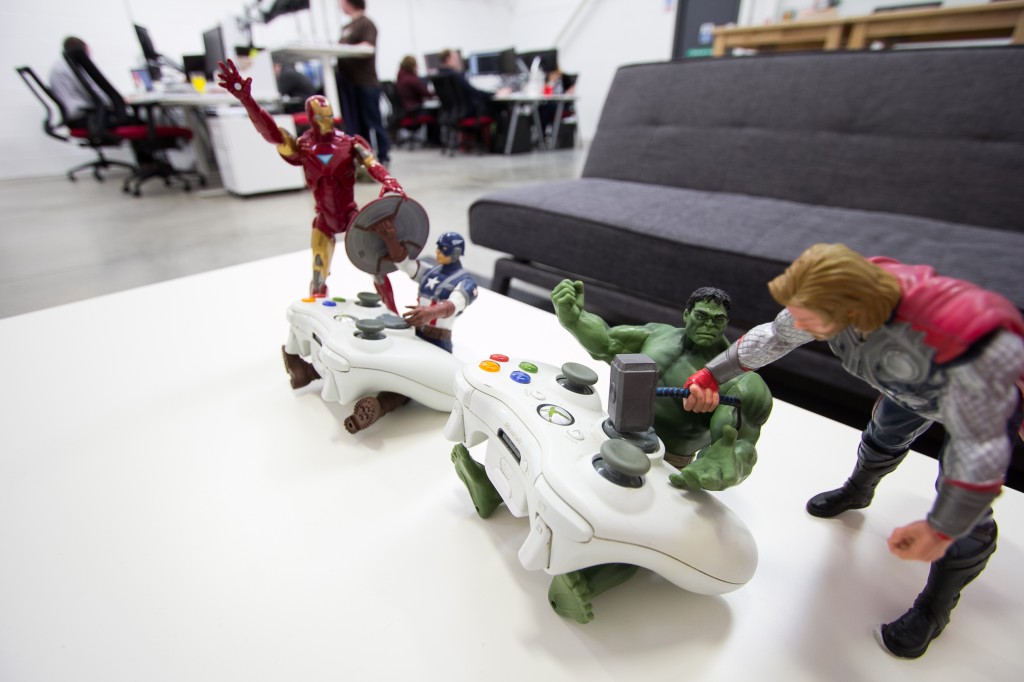 The Avengers seem to love the new office as well 🙂