In a combined move between Twitter and Google users who search online will soon be able to see tweets in Google's search results.
At the moment when you search for something in Google tweets only appear as standard search listings, but in the future Google will start to show popular and relevant tweets in a more graphical way, to highlight them to users.
Here's an example (from Google and Twitter) of what the service will look like when searching for either a generic search term or a direct hashtag.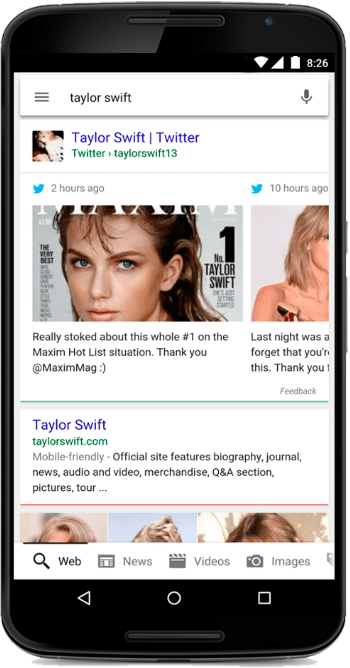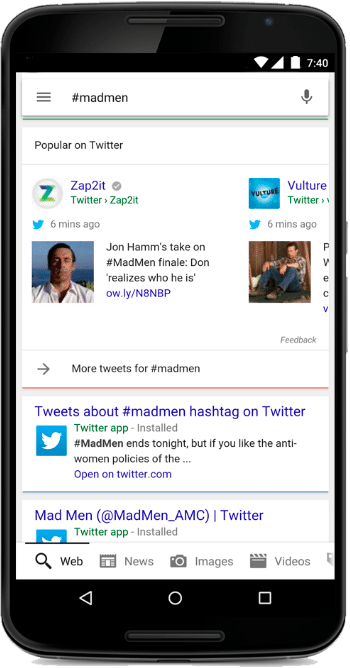 Unlike before, Google's new arrangement with Twitter gives them direct access to Twitter's data rather than having to crawl over tweets and index them itself.
Google said on their blog "It's a great way to get real-time info when something is happening. And it's another way for organizations and people on Twitter to reach a global audience at the most relevant moments."
Twitter said that the change was an attempt to make it "easier than ever to explore your interests across both Twitter and Google".
On the face of it this seems like a great move by two of the biggest websites on the planet and it means that businesses with a Twitter account will have an edge over competitors who haven't yet made the step into social media.
It's unknown when the change will take full effect in the UK but we're sure it won't be long.
If you're new to Twitter or need some help or advice using social media then feel free to get in touch with us.