25 Nov 2012
What's new in WordPress 3.5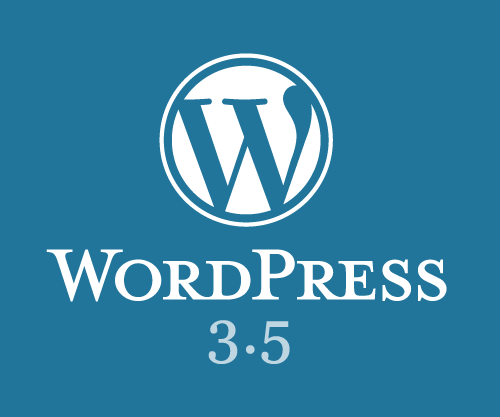 A new major release of WordPress is on the way pretty soon (December 5th to be exact) , the new version has many great features but some of the most noticeable are; the retina ready dashboard, improvements to the media manager and the removal of "Links" in the navigation.
Awesome media manager
One of my faviourte enhancements in 3.5 is the refreshed media manager. It now supports inserting multiple images into posts without clicking the dreaded "show/hide" link. It's much easier and quicker to change image meta, and selecting the correct images is a breeze with thumbnails showing almost instantly.
Galleries for posts have also been updated, re-ordering images for galleries takes a simple drag and drop making it much more customisable including adding/removing images.
New and updated libraries
jQuery, jQuery UI and TinyMCE are just a few of the libraries which have been updated in 3.5. Two new libraries have now been added; Backbone 0.9.2 and Underscore 1.3.3. Backbone is a MVC framework that handles most of the hard-work behind the refreshed media manager. You can find a list of the development changes on WordPress news.
Want to see all the changes? View the closed tickets on trac, currently there's 781 closed tickets for 3.5 alone (that's a lot of work!).
Download now
Don't want to wait? Download WordPress 3.5 RC right now. Just remember not to install it on a live site, yet.
What's your favourite change in 3.5?